ComplexCon returns to Long Beach Nov. 6 - 7 with hosts J. Balvin and Kristen Noel Crawley, performances by A$AP Rocky and Turnstile, and more shopping and drops.
Secure your spot while tickets last!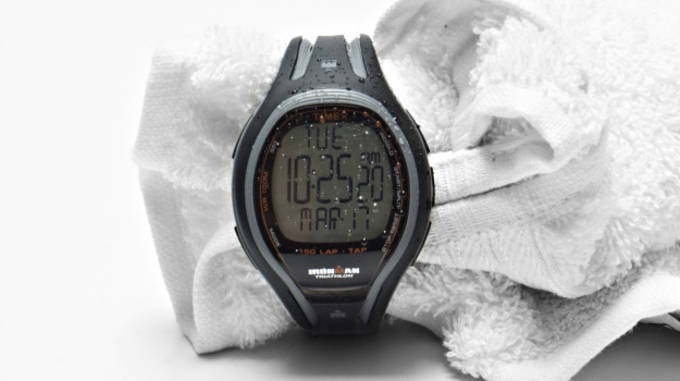 Since the '50s, the TIMEX kept its reputation for making
RELATED: Garmin Releases The GPS-Enabled Forerunner 10
RELATED: Gear Guide: 10 Watches That Step Your Game Up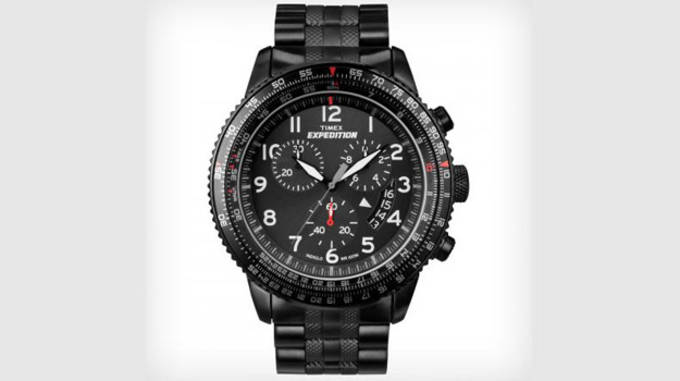 No. 5 - Expedition Military Chrono
Perfect For: Hitting the trail.
With a Night-Mode, INDIGLO Night-Light, and a stealthy Batman-like black design, the Expedition Military Chrono is a great tool for the trail. It measures to 1/20th of a second (because who doesn't need to know that?) and is water-resistant.
Bottom Line: Look like a man in the office or the trail with the Expedition Military Chrono.
Find It: At Timex for $200.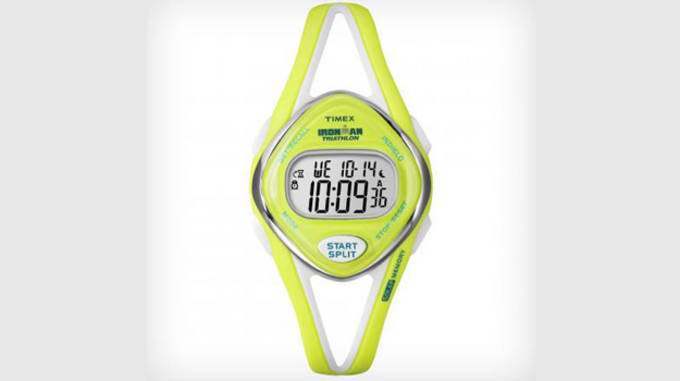 No. 4 - Timex IRONMAN Sleek 50-Lap
Perfect For: Ladies, this is the one.
Sleek, functional, and in fun colors, the Ironman Sleek 50-Lap is a great all-around watch for the ladies out there. A great training tool, with a Lap Counter and memory recall for up to 50 laps, she'll be on time and in great shape.
Bottom Line: Functional and good looking. Bonus points for not choosing the pink.
Find It: At Timex for $70.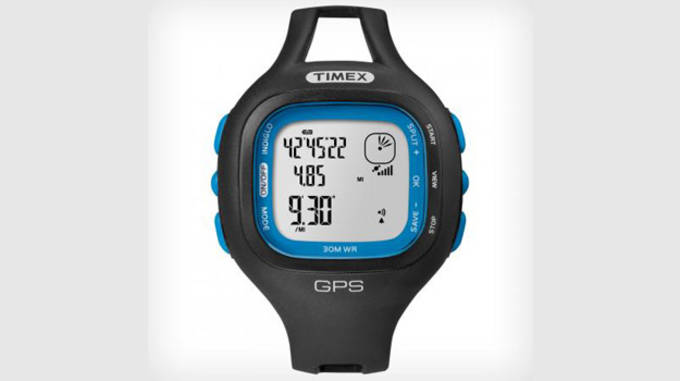 No. 3 - Timex Marathon GPS
Perfect for: When you don't want to worry about a set path.
An awesome tool for training, this watch can give you current or average data on distance and speed with GPS. It also boasts an 8 hour battery life, so you can keep going and going.
Bottom Line: Looking for a training buddy that can give you accurate info and push you toward a PR? You've found it with the Timex Marathon GPS.
Find It: Go to REI to find it for $99.95.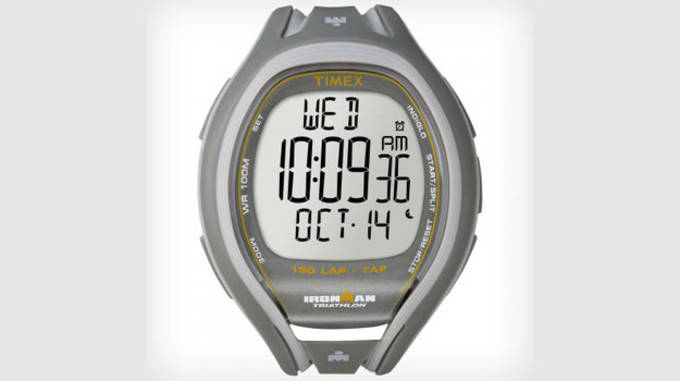 No. 2 - Timex Ironman Sleek 150-Lap TapScreen
Perfect For: Serious training.
The "TapScreen" means that instead of fumbling to find buttons during your workout, you can Keep your stride and change the display just by tapping on your wrist. It also has an impressive 150-lap memory recall for training and time-splitting capabilities.
Bottom Line: If you want to keep focus on your workout, but want to see how you're keeping up, the oversize display and easy change of screen are a huge help.
Find It: At Timex for $95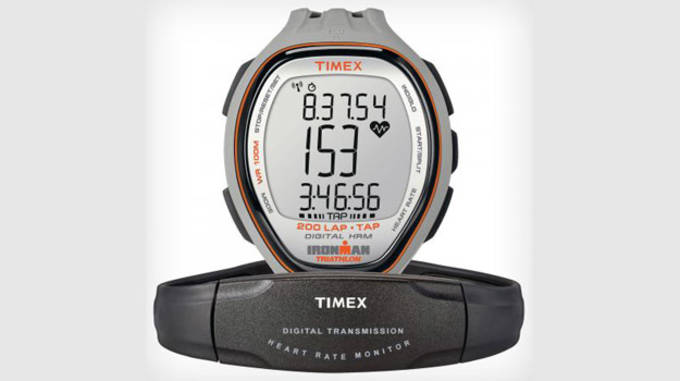 No. 1 - The Ironman Target Trainer Heart Rate
Perfect For: Intense workouts.
A watch that monitors your heart rate, has multi-workout memory, and audible pace alerts, this tool is no joke. It's able to target heart rate zones and monitor them throughout your workout, all read on an oversize display
Bottom Line: For those who want to go the extra mile, this watch will monitor you the whole way.
Find It: At Timex for $125