The Best Sitcoms of All Time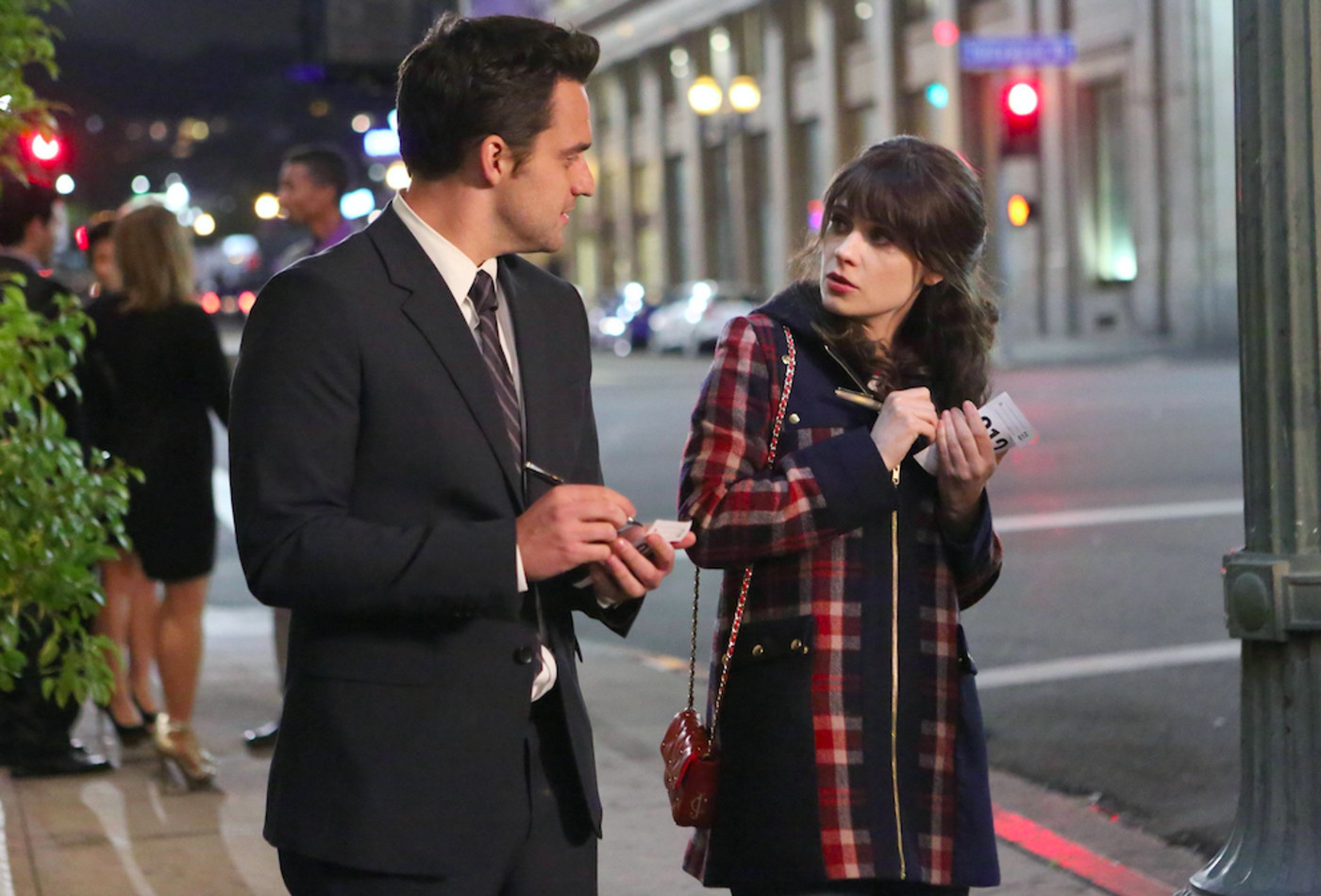 Since the 1960s, television has been indispensable to the average American family. Back then, the programming was mostly depressing news (JFK assassination, the Civil Rights era, the Vietnam war), variety shows and talk shows . Sitcoms like Leave it to Beaver and Gilligan's Island consisted of sanitized, wholesome situations, to contrast reality. 
During the '70s, as the world progressed, so did television. Good Times showed the first complete black family on television living normal lives. M*A*S*H was filled to the brim with sharp criticisms against war, and Three's Company starred two single women and a single man living together. The '70s also birthed HBO, and game-changing, regulation-free content.
While some all-time, feel-good classics such as Cheers, The Cosby Show, and Full House came out of the '80s, television sitcoms in general got more outspoken (Roseanne) and provocative (Moonlighting), and popular culture followed suit alongside the advent of MTV and talk shows like Oprah.
Nowadays, with the advent of Netflix, Hulu, HBO Now, and the myriad other streaming platforms, we have more television than ever before, and sitcoms tends to (thankfully) skew more adventurous and groundbreaking. Still, it's important to acknowledge the medium's history. These are the best TV sitcoms of all time.
The Mary Tyler Moore Show
Original air dates: Sept. 19, 1970—March 19, 1977
Network: CBS
Starring: Mary Tyler Moore, Ed Asner, Valerie Harper, Gavin MacLeod, Ted Knight

The Mary Tyler Moore Show was the first show on television to feature a single, independent, working woman as its protagonist. Mary was a representation of the modern woman, and the show was pleasantly self-aware: It took every opportunity to illustrate the spectrum of casual and overt sexism Mary faced on the job, and gladly explored the reality of being a happy single woman (casual sex and all). Beyond the strides the series made for feminism, it's a genuinely funny and often heartwarming depiction of life during a period of extreme cultural change in America. The show is also a seminal example of what a sitcom can do. On paper, it was about Mary's job as an associate producer at a news channel; between the lines, it was about the relationships Mary fostered, thereby creating a realistic and believable world that hadn't been showed on TV before, and paving the way for future workplace sitcoms to come.
All in the Family
Original air dates: Jan. 12, 1971—April 8, 1979
Network: CBS
Starring: Carroll O'Connor, Jean Stapleton, Rob Reiner, Sally Struthers, Danielle Brisebois

All in the Family took shots at bigotry by placing its racist, sexist, and all around "politically incorrect" Archie Bunker center stage as the family's patriarch, thereby shining a harsh light on the short-sighted hypocrisy of his opinions. It was a landmark show for its time, and remains eerily relevant, especially in #TrumpsAmerica. Bonus fun fact: The Jeffersons, another excellent sitcom, started as an All in the Family spin-off that focused on what happened when a black family moved in next door to the Bunkers.
Full House
Original air dates: Sept. 22, 1987—May 23, 1995
Network: ABC
Starring: Bob Saget, John Stamos, Dave Coulier, Candace Cameron, Jodi Sweetin, Mary-Kate and Ashley Olsen, Lori Loughlin, Andrea Barber
Everywhere you look, everywhere you look—it's '90s nostalgia! While the romanticization of the '90s has become incredibly tiresome over the last few years, there's a reason it started in the first place. The '90s were home to a number of whole TV programs, especially sitcoms, one of those being the now-iconic Full House. As cheesy as it may be, it's hard not to love this series about three grown men trying to raise three young girls, and all of the mushy, gooey life lessons we got from it. 
 
The Nanny
Original air dates: Nov. 3, 1993—June 23, 1999
Network: CBS
Starring: Fran Drescher, Charles Shaughnessy, Daniel Davis, Lauren Lane, Nicholle Tom, Benjamin Salisbury
In the words of Mariah Carey, "THAT was a classic!" Post-'90s kids probably know The Nanny as a series you reluctantly watched when you were up too late at a sleepover, only to realize that it was actually pretty entertaining. There's truly no one like Fran Drescher, even today, from her fashion to her personality to that one-of-a-kind laugh. Centering on the well-off Sheffield family and their new nanny, Fran Fine (Drescher), The Nanny offers mostly wholesome humor in the form of running gags and physical comedy. It's worth a watch, especially if you grew up with 24-hour Netflix access and never unwillingly memorized the theme songs of classic '90s sitcoms.
 
Sister, Sister
Original air dates: April 1, 1994—May 23, 1999
Network: ABC, The WB
Starring: Tia Mowry, Tamera Mowry, Jackée Harry, Tim Reid, Marques Houston
With that perfect '90s mix of the heartwarming and hilarious, ABC's Sister, Sister (which '90s and 2000s kids probably remember from late night reruns on Disney Channel) took what can be a corny premise (twins separated at birth, and later reunited) and made it into an example of the fact that families come in all forms. Tia and Tamera Mowry play fictionalized versions of themselves, who run into each other at the mall and realize that they're the spitting image of each other. One thing leads to another, and soon they are living together, with their single parents, figuring out adolescence within the larger context of a strange, new family dynamic. 
 
Bob's Burgers
Original air dates: Jan. 9, 2011—Present
Network: Fox
Starring: H. Jon Benjamin, Dan Mintz, Eugene Mirman, Larry Murphy, John Roberts, Kristen Schaal
Feel-good animated television ready made for binge-watching through a hangover—what more could you ask for? Another foray into grown-up animated content, Bob's Burgers is the perfect mix of sweet and sour. It's certainly not a kids' show, but it's also not in the same vein as a South Park or Family Guy, either. It exists somewhere in the middle, with silly, dad humor-esque jokes and more highbrow (and sometimes dirty) digs sprinkled throughout. 
 
Modern Family
Original air dates: Sept. 23, 2009—Present
Network: ABC
Starring: Ed O'Neill, Sofia Vergara, Julie Bowen, Ty Burrell, Jesse Tyler Ferguson, Eric Stonestreet, Sarah Hyland, Ariel Winter, Nolan Gould, Rico Rodriguez
Maybe the site of Modern Family on this list makes you roll your eyes—we can't fault you for that. Over the last 10 years, what started out as the genuinely unique and clever sitcom has become somewhat overexposed, thanks to its status as a critical darling. But truth be told, there's plenty to love about the series, from its exploration and challenging of what a 21st century family "looks" like to a solid amount of laugh-out-loud gags, stemming from a carefully crafted absurdity. The series manages to give each of its 11 (!) main characters their fair share of depth, taking even the silliest (Ty Burrell's Phil and Rico Rodriguez's Manny) seriously. Though we'd like to see them end things on a high note (and sooner rather than later), there's a reason Modern Family is still around.
How I Met Your Mother
Original air dates: Sept. 19, 2005—March 31, 2014
Network: CBS
Starring: Josh Radnor, Jason Segel, Cobie Smulders, Neil Patrick Harris, Alyson Hannigan, Cristin Milioti
It may have slightly overstayed its welcome, but there's a reason for that; How I Met Your Mother was good. Told entirely in flashbacks from the perspective of Ted Mosby (Josh Radnor), the series tells the story of, um, how he met his children's mother, a story made up of various vignettes surrounding himself and his best friends and their lives in New York City. The gags come from every character, as well as, in a rather meta fashion, the flashback storytelling method itself. 
 
Fresh Off the Boat
Original air dates: Feb. 4, 2015—Present
Network: ABC
Starring: Randall Park, Constance Wu, Hudson Yang, Forrest Wheeler, Ian Chen
Another ABC hit with a fresh (no pun intended) perspective, Fresh Off the Boat is the story of a Taiwanese-American family who relocate from Chinatown in Washington, DC to Orlando, Florida, so their patriarch, Louis (Randall Park) can open a cowboy-themed restaurant. As you might have guessed from that description and the title, the series tackles immigration and assimilation, in ways that are both light-hearted and serious. While the series centers on a Taiwanese-American family specifically (not a perspective you seen in media every day), the experiences outlined are relatable to first-generation kids of all backgrounds, and the series makes note of this universality without treating immigrants as a monolith.