Animation is a feat of imagination and collaboration. It begins in one mind but inevitably grows to rely on a team to produce a work that explodes off the page or screen. Over time, the means in which animation is produced have changed considerably: from inkblot origins alongside newspaper columns to the wonders of the computer-generated image. Taking the medium to an even greater height, Intel's contribution to this year's ComplexCon came in the form of an immersive animated alleyway, replete with smart technologies.
Inspired by a neon lit street scene, Intel's Neo-Tokyo interactive walkway and virtual reality experience was a visual buffet. Upon entering the installation, the viewer was thrown into a choose-your-own-adventure style scenario: you could either indulge in an experience that emphasized Artificial Intelligence, Virtual Reality, or Intel's own RealSense technology. LED panels lined the walls of a booth filled with motion reactive works of art by anime-inspired street artist McFlyy and motion graphics animator Esteban Diacano.
McFlyy
For the Complex readers, McFlyy is hardly a new name. Reaching a large audience outside of traditional outlets for years, McFlyy's art can be seen gracing record covers for artists like Shy Glizzy, YG, and Soulja Boy. For his ComplexCon debut, McFlyy felt he wanted to give back to the people who have propelled him to this juncture in his career. "I used to have these dreams," the soft spoken McFlyy explains of his work. "These dreams were haunting, creepy, but somehow cute." A life of studying classic anime artists like Murikami, Hirashigo, and Atamo, McFlyy would go on to take these legendary works and infuse them with the rote pop culture sensibilities of American Horror Story and Room 104. You do not need to look far to see the influence of titles like Tokyo Ghoul, something that's been cited as a primary reference for the recent streaming smash Neo Yokio.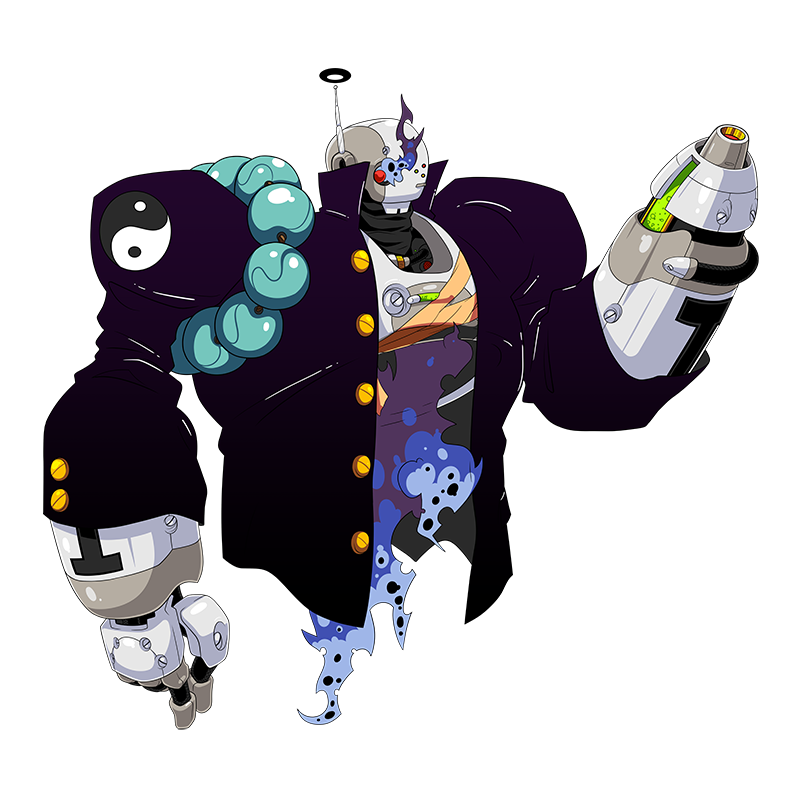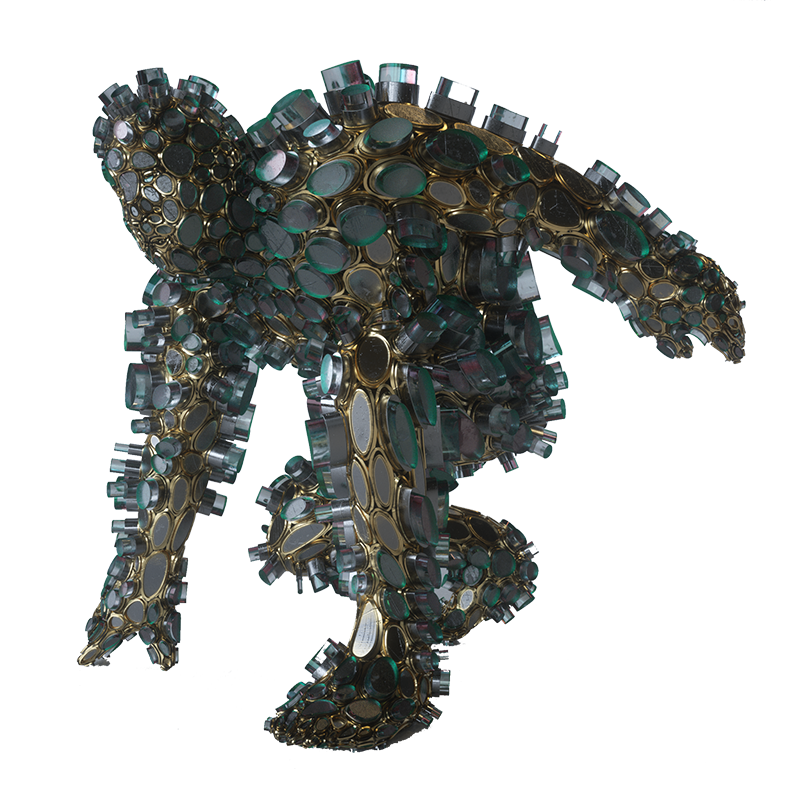 Esteban Diacono
In high contrast to McFlyy's Americo-Anime style we find Esteban Diacono. Diacono splits his time between his home base in Buenos Aries and traveling the world for work. His art comes from a fascination with math and the patterns in nature. His contributions to the booth are the yin to McFlyy's yang; while McFlyy plays with nostalgia and well-established pop culture odes, Diacono's works are rooted in character design, creating something completely from scratch. The algorithm Diacono developed to warp the characters is based on the Vodonoi diagram, a mathematical theory about triangulation, which is often cited in relation to the golden ratio. The golden ratio you might know from conspiracy theory memes, which states that "two quantities are in the golden ratio if their ratio is the same as the ratio of their sum to the larger of the two quantities." In visual mapping practice, this algebraic concept replicates a kind of growth seen organically in nature, like the spiral arrangement of leaves. Leaving the end result of his projects up to chance, it is not certain whether Diacono's finished products will always be a success. Fortunately for ComplexCon attendees, the artist sees his most recent contribution to Intel's Neo-Tokyo as a happy accident.
"Every random thing, it's kind of nature itself, sometimes things are spectacular and sometimes things are normal, but it's about the process. Worrying too much about the end result would ruin the idea. It's like [letting] these characters [transform] by happy accident," Diacono explains. "In my field, a Happy Accident [is] something like smoke [but as a] simulation in my computer. Maybe the random wind will blow it just the right way, maybe not." It is "random" and "natural" but it is still his creation, forged with technology and a playful spirit.
BRIDGING THE GAP IN NEO-TOKYO
Inside the booth you'll pass futuristic representations of familiar locations: a noodle shop, a record store, a sushi restaurant, a Japanese arcade, an electronic store, a market stand, and of course, a fashion boutique. Once the shops have been perused and the art taken in, there exists a pagoda-like structure at the end of the alley, beckoning the participant forward. Those who made it far enough were then greeted by an VR experience developed with legendary rock band Linkin Park, a band whose cover art, merchandise, and overall aesthetic influenced a generation, and melded these ideas of anime-inspired nostalgia and pushing a medium forward. Interacting with an artificial rendering of the band through virtual reality created a surreal feeling at the conference: hearing the members of Linkin Park speak about their music, it almost felt as if you could touch them.
Beyond Linkin Park's surreal VR, Intel partnered with artificially intelligent art generator, Pikazo. Pikazo's use of Artificial Intelligence represents a new type of technology that is bound to have reverberations into the future. It began, like many things increasingly, by taking a picture of an attendee's face, which was then scanned into the program, and molded into a piece of artwork. Through an interactive process, the user was given various images to choose from, because as with all new frontiers, play is the key to discovery.
THE OVERARCHING SPIRIT OF COLLABORATION
What one is left with after the experience is a varied and inspiring look into the future, as it relates both to the art we love as a culture and how it might touch our everyday lives. A major tenant of this year's ComplexCon was the spirit of collaboration, which Intel touched in every way possible. Bringing together a public space inspired by the mathematics of nature, mixing American and Japanese culture, bringing together two disparate artists whose works might never otherwise intertwine, Intel presented a vision of the future imbued with solidarity.