The 40 Most Famous Celebrity Feuds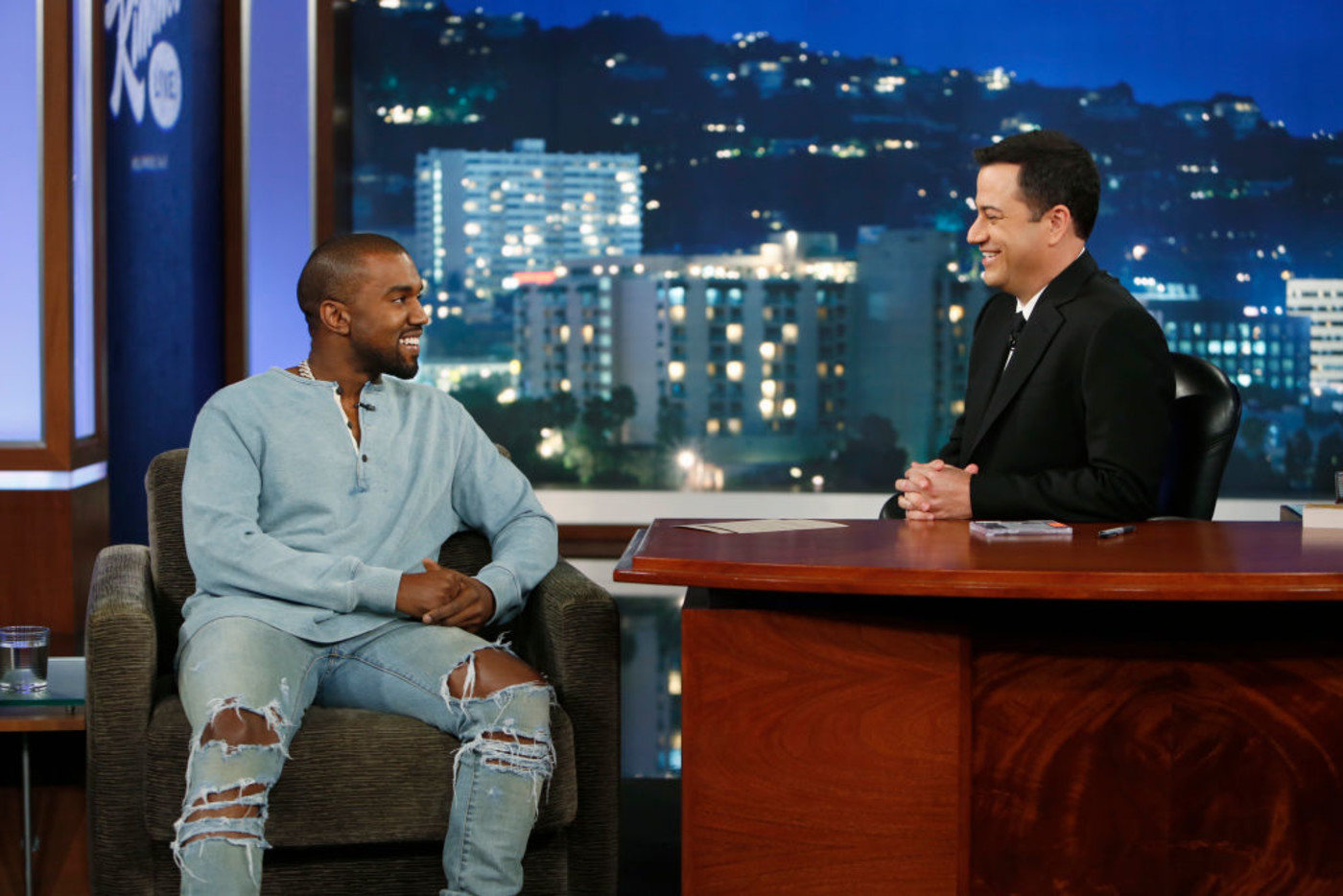 There's nothing like a celebrity feud to take your mind off the important things in life. Whether it's a fresh beef between stars you barely know or a long-simmering dispute between established names, a celebrity feud is the perfect distraction for tumultuous times. And these are tumultuous times. 
The great thing about celebrity beefs is that they don't respect industry boundaries. Reality stars can feud with actors, athletes can feud with musicians, gossip columnists can feud with rockstars, and so on and so forth until Hollywood implodes. Battles between celebrities are a reminder that, despite the private jets and the silicon lips, they're just like us: insecure, attention-hungry, and terrified.
Without further ado, here's our list of the 40 Most Famous Hollywood Feuds of All Time. Sit back, relax, and pretend the world isn't ending. 
Kanye West vs. Taylor Swift
The quintessential show business feud of our time erupted at the MTV Video Music Awards in 2009. We're all familiar with the circumstances: as Taylor Swift accepted her Best Female Video award, Kanye rushed the stage, grabbed the mic, and (rightfully) declared that Beyoncé was robbed. All hell broke loose. 
The beef has had its ups and downs since then. There was a momentary truce in the mid-2010s, but crude lyrics targeting Swift on Kanye's track "Famous" reopened old wounds. Swift was furious that Kanye called her a "b*itch," but Kanye insisted she okayed the lyric on a phone call. His wife, Kim Kardashian, backed him up. 
Most recently, a Swift fan account shared leaked footage that appeared to support Taylor's version of the call. This feud is not only alive, it's picking up speed. 
Taylor Swift vs. the World
Kanye's not the only famous in name in Taylor's bad books. Over the years, she's feuded - sometimes righteously, sometimes not - with everyone from music mogul Scooter Braun (righteous) to Katy Perry (righteous) to Nicki Minaj (decidedly less righteous) to DJ/producer/ex-lover Calvin Harris (a lover's quarrel; who are we to judge?).
Love her or hate her, T-Swift's long history of Hollywood beefs proves she won't back down from confrontation. 
Kim Kardashian vs. Chloe Grace Moretz
Like Taylor Swift, Kim Kardashian is a lightning rod for controversy, conflict, adoration, and, yes, feuds. One of her longest-standing beefs - shockingly - is with Chloe Grace Moretz, the former child star and current B-list actress. 
Here's how it started: In 2016, Kim shared one of her countless break-the-internet selfies and Moretz took offence. "I truly hope you realize how important setting goals are for young women, teaching them we have so much more to offer than just our bodies," she replied. 
Big mistake. Moretz's comments may have been well-meaning, but Kardashian fans accused her of slut-shaming and Kim called her a hypocrite. (Moretz posed nude for Nylon in 2015). 
It didn't end there. Moretz sided with Swift in the dispute over Kanye's "Famous" lyrics and, in 2017, she called Kim "sad" in an interview with Variety. Kim's sister, Khloe, ripped Moretz on Twitter and Kim sent her an underhanded Valentine's Day gift, along with several other haters. This feud has yet to be resolved. 
Khloe Kardashian and Kylie Jenner vs. Jordyn Woods
I know what you're thinking: how could such a happy-looking pair ever end up in a feud??
As it turns out, Kim isn't the only member of the Kardashian-Jenner brood with a taste for celebrity warfare. Last year, her sisters Kylie and Khloe were involved in a major blow-up with Jordyn Woods, Kylie's one-time best friend, after Woods and Khloe's partner, Tristan Thompson, were caught getting cuddly at a party in L.A. Thompson, a rugged power forward with the Cleveland Cavaliers, has a history of infedility, but it was Woods that Khloe blamed for breaking up her family. 
We kind of feel bad for Kylie in all of this! Khloe should have known not trust Thompson around available women, and Woods should have known not to get close to Khloe's man. Kylie's now stuck in the middle of a heartbroken sister, a suspect best friend, and a 6'10" Canadian. 
Paris Hilton vs. Nicole Richie
Now that we've discussed some of the Kardashian-Jenner-West conglomerate's most impactful beefs, it's time to look at one of the people responsible for their prominence: Paris Hilton.
Paris is an early-2000s icon. She was an influencer before anyone knew what an influencer was, the progenitor of a now-endless lineage of bar-hopping platinum waifs and one of the first celebrities to wear the "famous for being famous" label as a badge of honor. In her prime, a party couldn't technically be called a party unless Paris was in attendance.
Nicole Richie slinked alongside Paris for much of Hilton's heyday. They starred together in the trailblazing reality show The Simple Life and were captured by the paparazzi attending a seemingly endless string of parties, openings, and galas.
Nobody knows exactly what caused the fissure between this once-inseparable pair, but by 2005 they were no longer friends. Richie claims they simply grew apart; some believe she showed Paris's sex tape at a party, aggravating the growing rift.
Today, the worst of the feud is over, but the friendship isn't close to its turn-of-the-century peak.
Paris Hilton vs. Lindsay Lohan
Paris Hilton and Lindsay Lohan are two of this century's most notorious party girls. When they joined forces, as they did on a night out with Britney Spears in 2006, the eyes of celebrity-watchers everywhere were magnetically drawn to their tightknit, Red Bull-flavored vortex.
Unfortunately, as so often happens when larger-than-life personalities attempt to coexist, Lohan and Hilton's bond crumbled as quickly as it formed. Lohan told the press that Paris hit her. Paris called Lindsay a #PathologicalLiar in a comment on an Instagram post. In May 2006, Lindsay was rumored to be dating Paris's ex. There were stints in rehab, periods in prison; NBA star Baron Davis got involved for some reason.
And round and round the world turned: just last year, Paris called Lohan "beyond lame and embarrassing" on Watch What Happens Live, Andy Cohen's seminal gossip corner. This feud may outlive us all.
50 Cent vs. Floyd Mayweather
At this point, 50 Cent may be better known for his celebrity feuds than his rap career. After all, it was the infamous beef with Ja Rule that helped propel him to stardom in the early 2000s. His musical output has dried up since then, but he's managed to remain in the public eye through a combination of questionable business ventures and public disagreements with big-name celebs, including Floyd Mayweather Jr. 
The relationship between 50 and Floyd was once rosy: 50 escorted Mayweather into the ring before his 2007 bout with Oscar De La Hoya, and in 2011 they appeared together on the cover of XXL. 
But things eventually turned sour. 50 joined forces with Floyd's chief ring rival, Manny Pacquiao, and started firing shots over social media. Rick Ross and T.I. got involved. In 2014, Mayweather called 50 "irrelevant." Before long, the feud devolved into petty insults and brainless boasts: 50 dissed Mayweather's reading ability; Mayweather reminded him who was richer.
50 Cent vs. Wendy Williams
50 Cent has also feuded extensively with Wendy Williams, host of the wildly popular Wendy Williams Show. And Wendy doesn't play: she questioned 50's sexuality after he made transphobic comments about a former collaborator, and she scolded him for his relationship with his estranged son. 
50 isn't shy, either. Not only did he deny Williams entry to his pool party in 2019 - pretty much a capital offence - but he's also made fun of her substance abuse issues and her husband's infedelity. Things got so grim that Williams pulled 50's rumored ex, Vivica A. Fox, into the mix. 
Today, thanks to Wendy's mature response to probing questions on Watch What Happens Live, Williams and Cent are sitting on a fragile truce. How long that truce lasts is anyone's guess. 
50 Cent vs. Lala Kent and Randall Emmett
Despite choosing formidable foes in Floyd Mayweather and Wendy Williams, 50 Cent clearly doesn't mind picking on less worthy opponents. Case in point: his beef with Lala Kent, star of the hit reality show Vanderpump Rules, and her Hollywood producer fiancé Randall Emmett.
The feud started when 50 publicly demanded that Emmett repay a $1 million loan. When Emmett delayed, 50 continued his attacks. He mocked the producer for claiming chest pains from the stress of the situation and maintained a consistent barrage of social media digs. Eventually the debt was paid and all was well... until Lala claimed on Watch What Happens Live that she'd bruised 50's ego during the back-and-forth. 50 ripped into the Utah native, mocking her drinking, her cosmetic choices, and the admittedly transactional nature of her first date with Emmett. He even made fun of their COVID-delayed wedding.
The lesson? Don't make 50 mad… and never bring up old beef.