The Best TV Shows of 2017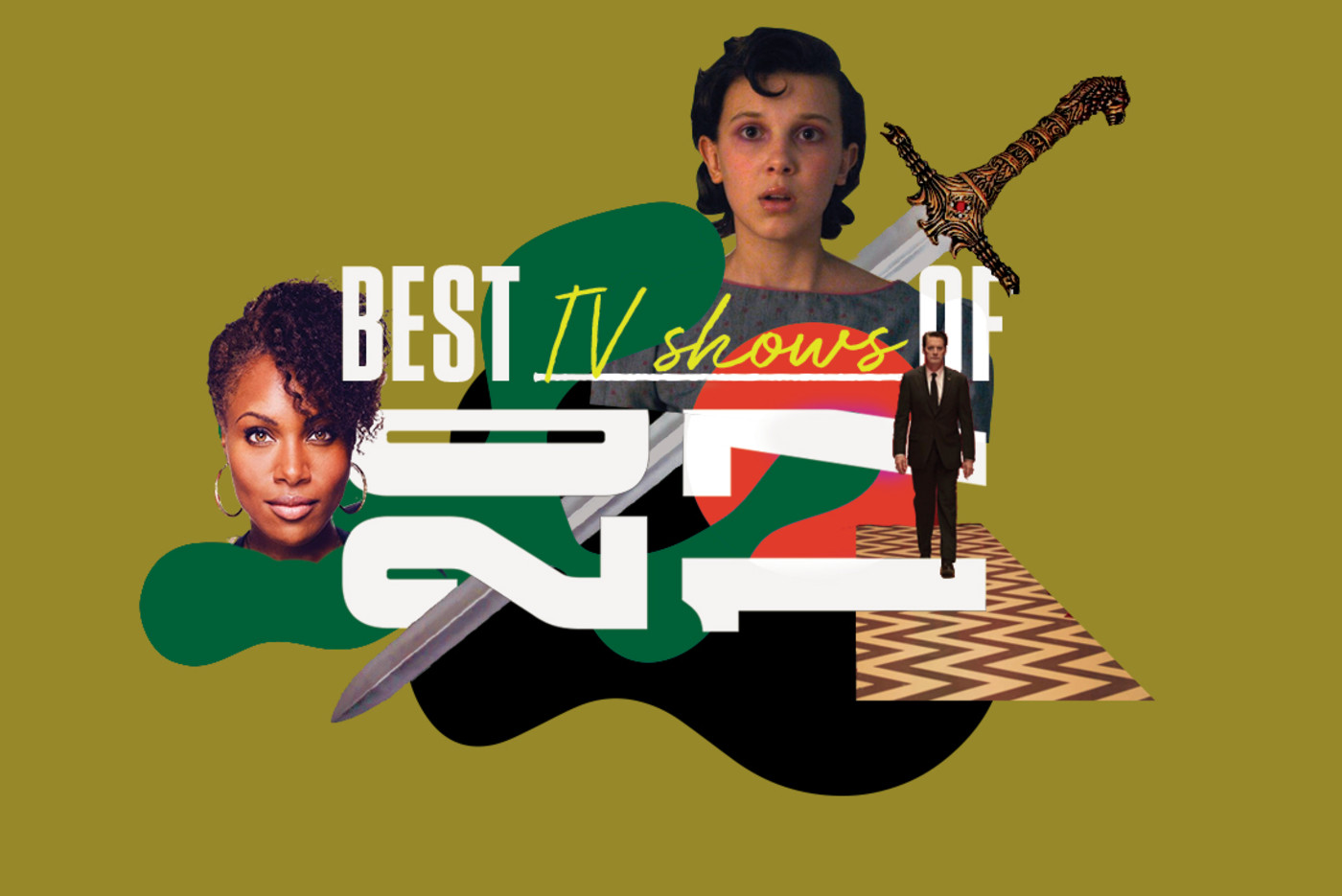 If you're a fan of good small screen content, especially in what's being called the era of "Peak TV," we'd imagine you're happier than a pig in shit whenever a new, fire series is announced. From Hulu and Netflix stepping up to truly give traditional TV a run for its money to stations like USA coming out with some captivating series, there's more amazing television than you can shake an Amazon Fire Stick at.
The thing is: who the hell can watch all of that television? More importantly, is it all worth it? There are definitely too many binging options than there are hours in the day, and no matter how heavily hyped some of these series are, you're bound to get a few Marvel's The Defenders thrown on to your lap. That's where the Complex PC consortium comes in. We've done the hard work for you, with hopes that you can spend your precious free time watching quality TV instead of, for lack of a better term, crap.
After consuming series programmed to make us laugh, cry, think, and feel, we've present this, our selection of the 25 Best TV Shows of 2017.
25. Preacher
Network: AMC
Starring: Dominic Cooper, Ruth Negga
With the first season of the twisted AMC show playing as a prequel to the cult favorite comic book series, Preacher stepped in 2017 with new locales (New Orleans, Hell) and an insane road trip for its three protagonists. And now that we knew more about Jesse, Tulip and Cassidy, it was time for their freak flags to fly at full mast, which meant the ability to ramp up the humor, action, and gore. While Preacher can be tough for many to dive into, it's well worth the effort, especially if you're questioning God as heavy as Jesse is.—khal
24. Mindhunter
Network: Netflix
Starring: Jonathan Groff, Anna Torv, Holt McCallany

Have you ever found yourself going down a serial killer Wikipedia wormhole at two in the morning? If so, Mindhunter is the manifestation of the History of Serial Killers section. Now, serial killers weren't invented in the '60s and '70s but the term "serial killer" was, which is basically what Mindhunter is about. FBI agents Holden Ford (Groff) and Bill Tench (McCallany) work for the bureau's Behavioral Science Unit and are tasked with figuring out patterns between similar murder cases. "How do we get ahead of crazy if we don't know how crazy thinks?" is what Tench told his boss Shepard (Cotter Smith) to convince him to take their unit seriously. The series takes off from there as its protagonists travel to maximum-security prisons across the country. Each episode delves deeper into the minds of some of the most notorious serial killers of our time such as Edmund Kemper and Richard Speck as Ford and Tench interview them in hopes of stopping heinous crimes before they happen. If you dig a good serial killer wiki page, this series is most definitely for you. —Angel Diaz
23. The Handmaid's Tale
Network: Hulu
Starring: Elisabeth Moss, Joseph Fiennes, Samira Wiley, Alexis Bledel

Hulu's release strategy is weird. I love it, as someone who is, for the most part anti-binging. But dropping the first three eps at once so we can binge like the times demand before scaling back for more traditional weekly programming can create whiplash. In an age where 500 series are vying for our attention, three episodes is more than enough to build out a definitive opinion about a show. Seven more episodes, though, is still a ton of story—plenty of opportunity to expound on those things you loved about episodes one through three, change your minds about the aspects that turned you off, or in the case of The Handmaid's Tale, unscrew a tightly-made critical darling powerhouse into something looser, shakier, and soapier.
Over the course of episodes four through 10, the music cues became anvil-level subtle, we were saddled with not one but two male-gaze pivots that simply did not work at all, and certain plot points and interactions felt more common with a CW melodrama than "prestige-level writing." Not to mention, mantras like, "Don't let the bastards grind you down" or the slo-mo Handmaid's f**k-yea walk in the finale felt like undermining the stakes for the sake of meme-able "go-girl defiance" as Emily Nussbaum memorably categorized it. By the time the show claimed top honors at the Emmys three months later, the tenor had changed largely from adoration to scoff. Whiplash.
I think we're being too hard on it. "Offred" through "Late" are greater than the sum of their later parts, sure. But to dismiss everything after as a majorly unstuck landing feels reductive. Even perfect shows stumble, especially in season one. The highs were still worthwhile. I'm thinking of Yvonne Strahovski continuing to deliver the show's (and the year's?) most underrated performance as the multi-faced, complicit-victim Serena Joy and the villainous peaks she soared to in the finale. Or, how the episode before it, "The Bridge," felt just as inevitably horrific (and cause-for-pausing for a breather) as "Late". And of course, how Elisabeth Moss bodied everything before her with tour de force flair—we were all in agreement, at least, that she deserved that Best Actress statue. The resistance elements may hint at season two getting even hokier but for now, let's all reassess the difference between flaw and nitpick. Mediocre prestige television evens out to pretty good, still. —Fraizer Tharpe
22. She's Gotta Have It
Network: Netflix
Starring: DeWanda Wise, Anthony Ramos, Cleo Anthony, Lyriq Bent

Spike Lee made his debut into the television series format with She's Gotta Have It, an update to his classic 1986 film. With a nod to his brilliant cinematic eye, and a reimagining of his seminal characters (especially the talented DeWanda Wise as Nola Darling and Hamilton's Anthony Ramos taking up the mantle of Mars Blackmon), Lee found a way to not only retell the film's original tale, but dive into the art of relationships, blackness, sexual assault, identity, and more topics relevant to the world we live in now. Even when the dialogue gets a bit heavy-handed, the underlying message is a vital jumping off period for today's America. —khal
21. black-ish
Network: ABC
Starring: Tracee Ellis Ross, Anthony Anderson

Sleep if you want, but black-ish is providing some of the best social commentaries on regular television today. Not too many sitcoms have the stones to address everything from America's reaction to Trump becoming POTUS to the reality of post-partum depression with a mix of humor and real shit like Kenya Barris and crew do. The show is chock full of shining stars, and knows how to ease into LOL humor one moment, then hit you with deep AF reality another. Who among us was ready for The Roots flipping "I'm Just a Bill" to break down the realities of being a slave in America? Or, black-ish backdoor piloting the upcoming Freeform series grown-ish? No matter how you slice it, black-ish is America on display right now, and needs to be recognized for its greatness on the reg. —khal
20. Marvel's Runaways
Network: Hulu
Starring: Gregg Sulkin, Virginia Gardner, Lyrica Okano

All teens hate their parents, but the kids in Marvel's latest offering have good reason to. What would you do if you found out your parents were part of a secret supervillain cult? That's the premise of the Runways, which is arguably the strongest comic book show on television, mixing classical superhero stories with magic, dinosaurs, and teen angst. Thanks to source material from Brian K Vaughn (Saga, that comic your friend who likes comics has told you have to read), the series feels fresh in the way that most shows based on comics do not. The juxtaposition of magic with Southern California aesthetics, brought to you by the creators of The O.C., only serve to further separate Runaways from the pack. —Madison Hartman
19. One Day At A Time
Network: Netflix
Starring: Justina Machado, Rita Moreno

With 100 new shows on Netflix you might have missed this gem, a remake of the 1975 Norman Lear show by the same name. One Day At a Time follows three generations of Cuban American women living under one roof. It's a modern day after school special featuring EGOT (Emmy, Grammy, Oscar, and Tony) winner, Rita Moreno, that tackles subjects like alcoholism, PTSD, and what to do when your daughter comes out (Google "Autostraddle"). You can't help but smile when the theme song (performed by Gloria Estefan) plays, and every single time the iconic Moreno appears on screen. The show is a balm for the spirit in these garbage times—and reminds us all to just take it One Day At a Time. —Madison Hartman
18. American Vandal
Network: Netflix
Starring: Jimmy Tatro, G Hannelius, Saxon Sharbino
Listen, I didn't think I'd be writing about a true crime mockumentary centered on the question of who spray-painted dicks on a few high school teachers' cars at the end of 2017, but like a lot of shows on this list, this one came as a surprise. Depending on who you are, the pitch for American Vandal either sounds genius or dumb as hell, but the magic of the series—which takes its stylistic cues from Making a Murderer and Serial despite its trivial subject matter—is that it's a series that's determined on winning you over regardless. Whether it's star Jimmy Tatro's hilariously dull Dylan, the painfully accurate skewering of SoCal teen culture, or the surprisingly compelling mystery at the series' center, Vandal's clearest strength is its undeniable likability. Is it wrong that the year's best true crime series isn't true at all? —Aubrey Page
17. Master of None
Network: Netflix
Starring: Aziz Ansari, Eric Wareheim, Lena Waithe, Noël Wells

Master of None is an oddity in that its outstanding moments don't come from the storyline of leading man Dev, played by show co-creator Aziz Ansari, but instead from the peripheral plots and supporting characters surrounding him. In fact, one of the best episodes of the season, "New York, I Love You," hardly features him at all. The episode follows the intersecting lives of various New Yorkers in the span of a day, resulting in a perfectly wrapped tribute to the humans of New York and the beauty of life's little moments.
What Ansari lacks in developing Dev's story, he makes up for in creating vivid odes to people, places, and things, whether it be the romance of Italy or the excitement of being "in" with the cool kid, and by spotlighting lesser told stories, allowing gems like the Emmy-winning "Thanksgiving" to come to fruition and shine. Lena Waithe, who co-wrote and was the main actress in the episode, describes the it as the story of "a little Indian boy from South Carolina and a queer black girl from the South Side of Chicago." Though it may be inconsistent in its quality at times, allora! The good points are great, and make the show worthy of a top 25 slot. —Isabel Naturman