The Best Thanksgiving Movies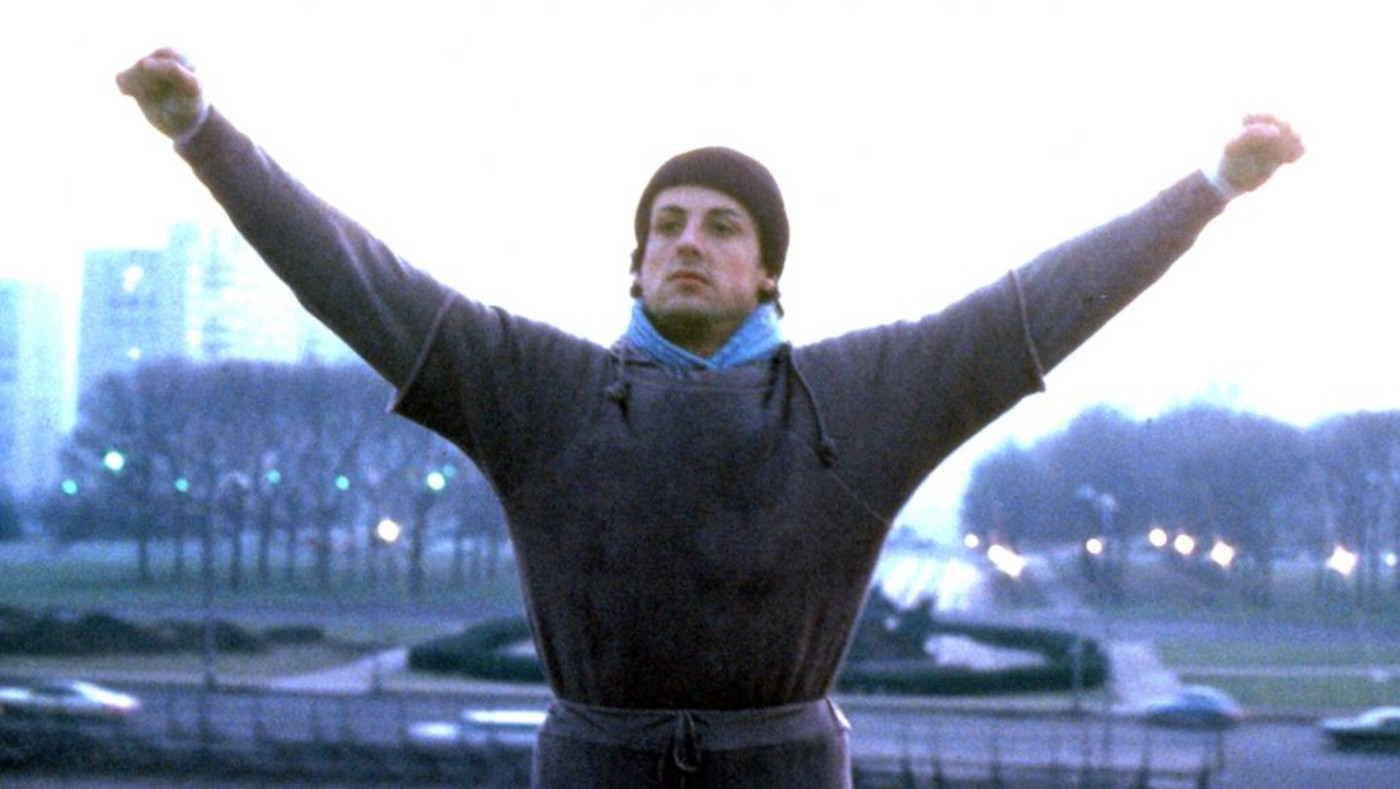 There are so many things to love about Thanksgiving that can get lost in the Black Friday shuffle: the turkey pardoning, the Thanksgiving Day parade, NFL games, family time, good food, and, of course, being thankful for the things you have. However, there's one aspect of Thanksgiving that more than often gets overlooked, even by fierce devotees to the holiday's traditions: the multitude of Thanksgiving movies available to dig into as you let your food digest.
The real movie heads out there can hit the theaters to enjoy Creed II, Ralph Breaks The Internet, or Green Book, all of which will be out in theaters by the time the tryptophan coma breaks. But your options are even more diverse if you're kicking it at home. While it may not have as many bona fide classics as Halloween or Christmas, Thanksgiving has a cinematic leg up over these holidays in that its films come in a plethora—a cornucopia, if you will—of genres, with each one falling into its own unique little category. Beyond your corny Hallmark Thanksgiving movies, there are plenty of other choices that are fun (or at least entertaining) for the whole family. 
From indie dramas and low-budget horror films to laugh-out-loud comedies and classic animated specials, Thanksgiving serves up a hefty variety of great movies to enjoy on November 22. These are the 10 best Thanksgiving movies.
A Charlie Brown Thanksgiving (1973)
Director: Bill Melendez, Phil Roman
Starring: Bill Melendez, Todd Barbee, Christopher DeFaria
Sandwiched between the more popular It's the Great Pumpkin, Charlie Brown and A Charlie Brown Christmas, A Charlie Brown Thanksgiving is something of a red-headed stepchild (Little Red-Haired Girl, if you will) in the Peanuts holiday canon. But its message of acceptance, gratitude, and happiness deserves to be just as celebrated. The time-honored trope of an increasingly exasperated Charlie Brown dealing with his friends' demands is used to great effect here, helping the special win an Emmy Award and earning its place as one of Thanksgiving's best cinematic offerings.
Addams Family Values (1993)
Director: Barry Sonnenfield
Starring: Raúl Juliá, Anjelica Huston, Christina Ricci, Christopher Lloyd
It isn't set during Thanksgiving, but Barry Sonnenfeld's sequel to 1991's The Addams Family features such a memorable nod to the first Thanksgiving that leaving it off this list would be criminal. After Christina Ricci's endearingly morbid Wednesday Addams is forced to play Sacajawea in an end-of-summer-camp play about the first celebratory dinner between the Pilgrims and the Native Americans, she veers off course and commandeers the play, eventually burning the entire village set to the ground. Mixing the Addams' deadpan humor with biting satire about the state of modern Native American relations, Wednesday's speech and subsequent arson make Addams Family Values a Turkey Day must-watch.
Alice's Restaurant (1969)
Director: Arthur Penn
Starring: Arlo Guthrie, Pete Seeger, James Broderick, Patricia Quinn
Listening to Woody Guthrie's winding 18-minute-and-34-second magnum opus about a Thanksgiving dinner, a littering citation, and avoiding the draft has become an annual tradition on Thanksgiving for families across America, so why shouldn't a viewing of the film adaptation follow suit? Telling much of the same hilarious true story as the song and released only five days after Woodstock, Arthur Penn's film stands as a great time-capsule satire of 1960s counterculture, driven by frustations with domestic issues and the Vietnam War. In our current divided political state, Alice's Restaurant is a perfect dramedy to watch with your family and make you thankful for what you have.
Dutch (1991)
Director: Peter Faiman
Starring: Ethan Embry, Ed O'Neill, JoBeth Williams, Christopher McDonald
Written by comedy legend John Hughes and directed by the guy who did Crocodile Dundee, it's shocking that more people don't remember Dutch. It might be because it was one of the few films Ed O'Neill starred in during his time as Al Bundy on Married With Children. Maybe it's because the film devolved into a grown-ass man and a snobby prep school kid causing hi-jinx across the highways and byways of America. Either way, at it's heart it's a touching story of a blue collar guy trying to impress his girlfriend by driving her son home for Thanksgiving. This slapstick comedy bombed at the box office, but is an easy enough viewing for those looking for something quick, dirty, and relevant to their holiday festivities.
Hannah and Her Sisters (1986)
Director: Woody Allen
Starring: Woody Allen, Michael Caine, Mia Farrow, Diane West
Woody Allen's filmography is vast and filled with peaks and valleys of quality, but one of his best and most enduring movies is Hannah and Her Sisters, a tale of familial dysfunction over two years. With a dastardly charming screenplay and a flurry of phenomenal performances (two of which were Oscar-winners), Allen's film is a hilarious, melancholy look at how love can come in many different forms. Bookended by two Thanksgiving feasts, the emotional turmoil is accentuated and heightened by the proximity prompted by the holiday dinner (which is often the case in real life), making this a cinematic treat to enjoy with your family and remind you all of what's really special. 
Home for the Holidays (1995)
Director: Jodie Foster
Starring: Holly Hunter, Robert Downey Jr., Anne Bancroft, Dylan McDermott
Jodie Foster's acting career spans six decades; she's won two Oscars, two Golden Globes, and three BAFTAs. However, her only Emmy nominations come from her time working as a director, and, while her career behind the camera pales in comparison to her acting, she deserves a spot on the list of best actors-turned-directors. An example of this is Home for the Holidays, her third feature film, which adeptly balances grounded drama with hilarious comedy in a tale of a down-on-her-luck single mother who spends Thanksgiving with her family after losing her job. Holly Hunter and a pre-rehab Robert Downey Jr. shine as beleaguered siblings, and as director, Foster ably handles the absurdity of the holiday while never veering too far away from its emotional throughline.
The Ice Storm (1997)
Director: Ang Lee
Starring: Christina Ricci, Sigourney Weaver, Joan Allen, Kevin Cline
Before he hit it big with visionary blockbusters like Crouching Tiger Hidden Dragon and Life of Pi, Ang Lee was known as a director of intimate, emotional dramas like The Ice Storm. Telling the story of two immoral upper-class families who try to escape their problems with alcohol, drugs and sex during the Thanksgiving weekend of 1973, The Ice Storm is far from a warm and fuzzy holiday experience. But it is filled with great performances from a stacked A-list cast and a whip-smart screenplay by frequent Ang Lee collaborator James Schamus. If you're looking more for cinematic meat than holiday fluff, The Ice Storm is definitely one to check out.
Pieces of April (2003)
Director: Peter Hedges
Starring: Katie Holmes, Patricia Clarkson, Oliver Platt, Derek Luke
Katie Holmes' career will almost assuredly be overshadowed by her now-defunct marriage to Tom Cruise, but movies like Pieces of April show just how much of a shame that is — in the right circumstances, Holmes can carry an entire film with both humor and emotional weight. After Holmes' titular April invites over her estranged relatives for Thanksgiving, including her terminally ill mother Joy, she and her family scramble to get everything together, creating a hilarious but serious indie film that will ring true for anyone who has ever struggled to get ready for an impending family visit or trip, especially over the holidays.
Planes, Trains & Automobiles (1987)
Director: John Hughes
Starring: John Candy, Steve Martin, Kevin Bacon, Laila Robins
How could the top spot go to anything else? John Hughes' classic tale of holiday travel gone wrong ranks pretty high on the list of funniest movies of all time, so there's no way it could be counted as anything less than the best Thanksgiving movie ever. John Candy and Steve Martin are perfectly cast as the obnoxious shower curtain ring salesman Del Griffith and the nebbish, judgmental Neal Page, bouncing off each other with relentless and impeccable comic timing. Filled to the brim with great characters, hilarious set pieces, endlessly quotable one-liners, and a hell of a lot of heart, Planes, Trains, and Automobiles is the perfect movie to sit around and laugh at with your family after stuffing yourself with the heaviest food imaginable.