The Best Movies on Netflix Right Now (October 2019)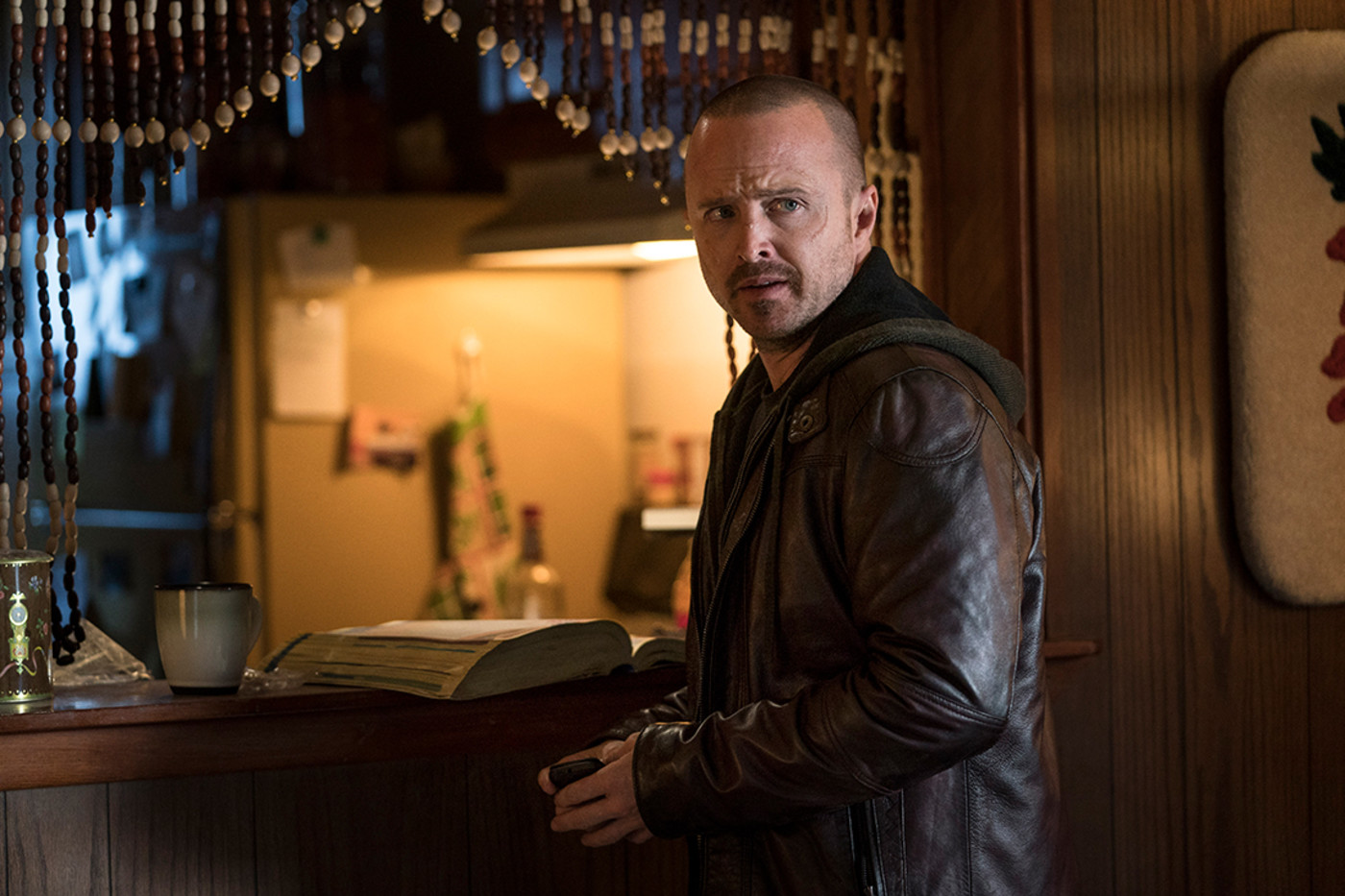 Last Updated: Oct. 17, 2019
As Halloween steadily approaches, you may be looking for something new, and spooky, to watch in preparation for the year's most haunting holiday. From classic horror films like Carrie to suspenseful thrillers like American Psycho, there's no shortage of films that will have you at the edge of your seat. It's the spookiest month of the year, and there's no better way to celebrate than binge watching the scariest movies Netflix has to offer. 
But if horror movies aren't your thing, there are plenty of other options to choose from. Whether you prefer a rom-com, a laugh-out-loud comedy, documentaries, crime thrillers, over-the-top drama, Disney movies, superhero flicks from Marvel, an adaptation, or something based on a true story, there are movies and TV shows galore for everyone streaming on Netflix.
Although many beloved movies have been removed from Netflix this month, including Pineapple Express, All The President's Men, and Gremlins, there's still a plethora of films to choose from. This includes the must-watch '90s classic Trainspotting, wherein Ewan McGregor delivers one of his most memorable performances and the recently added Breaking Bad sequel, El Camino. 
There's also some lighter comedy fare available to stream on Netflix, and a number of beloved Netflix originals, like To All The Boys I've Loved Before and Always Be My Maybe. For the sci-fi heads, there are multiple Star Wars movies streaming on Netflix, so you can get your fix. What are you waiting for? When you've run out of TV shows to binge-watch, here are the best movies on Netflix right now.
Recently Added: Dark Crimes, Ghosts of Sugar Land, Sinister 2, The Karate Kid, Living With Yourself
El Camino (2019)
Director: Vince Gilligan
Starring: Aaron Paul, Jesse Plemmons, Robert Forster

When Breaking Bad aired its series finale four years ago few would have guessed that we would ever see where Jesse Pinkman (Aaron Paul) ended up after escaping captivity from neo-Nazis thanks to Walter White. Now El Camino is here to answer the questions every Bad fan has had since then. Surprise announced as a Netflix original film a few months ago, El Camino follows Jesse in the days following the Breaking Bad finale, as he evades the law and attempts to find sanctuary. Like the show itself, El Camino is tense and darkly funny, featuring appearances from some Breaking Bad favorites, including Todd (Jesse Plemmons) and Mike (Jonathan Banks) and other favorites. While El Camino isn't truly surprising plotwise, it makes up for it in a great performance from Paul, as well as expressive and breathtaking direction from series creator Vince Gilligan as he showcases the visual beauty the show was known for. El Camino is a more than worthy return to the Breaking Bad universe that will leave you satisfied.
Burn After Reading (2008)
Directors: Ethan Coen, Joel Coen
Starring: Brad Pitt, Frances McDormand, George Clooney

Burn After Reading had a lot to live up to: the previous year saw director Joel and Ethan Coen's previous film, No Country For Old Men, win the Academy Award for Best Picture. As a result, Burn After Reading got the short end of the stick in terms of critical acclaim, which is a shame, seeing as it easily ranks amongst the best and most underrated of the Coens' oeuvre. The black comedy follows two dim-witted gym employees (Frances McDormand and Brad Pitt) as they accidentally come into possession of CIA secrets and attempt to sell it to raise money for cosmetic surgery. What results is a madcap and convoluted web of CIA agents and the Russian government that eventually leads to shockingly violent circumstances. Burn After Reading is one of the Coens' funniest films, thanks to a purposefully ludicrous plot and a laughably goofy Brad Pitt. What was once seen as an easy satire of the Bush administration now feels like eerie foreshading of the Trump administration, with its portrayal of morally bankrupt and incompetent people in powerful positions acting like they have everything under control. The Coens don't get much funnier or bleaker than Burn After Reading.
Frances Ha (2013)
Director: Noah Baumbach
Starring: Greta Gerwig, Mickey Sumner, Adam Driver

Greta Gerwig's best known now for writing and directing the 2017 smash teen drama Lady Bird, but her first exposure to mainstream success was with 2013's superlative Frances Ha. Gerwig was a fixture of the indie film scene for half a decade before breaking into mainstream success with this indie comedy. The movie centers on Frances (Gerwig), a 27-year-old aspiring dancer whose life is thrown into flux when her best friend Sophie (Mickey Sumner) moves out, leaving her to find a new apartment, as well as pursue her artistic dreams. Shot in stunning black and white and using musical scores from composers known for their work on French New Wave films, Frances Ha re-imagines your typical young adult New York comedy into something more whimsical and thoughtful. Gerwig has never been better as Frances, and a pre-Star Wars Adam Driver shows off his talent as Gerwig's inimitable love interest Lev. Frances Ha may have become a shorthand for "quirky New York movie" in the years since its release, but it's so much better than that descriptor, with some of the best direction and writing both Gerwig and Baumbach have ever done across their acclaimed careers. 
Ocean's Thirteen (2007)
Director: Steven Soderbergh
Starring: George Clooney, Brad Pitt, Al Pacino

Director Steven Soderbergh's Ocean's trilogy is known for being the epitome of cool, and Ocean's Thirteen might just be the coolest (Ed. Note: but not best) of the three films. After Danny Ocean's (George Clooney) mentor is double-crossed by ruthless casino owner Willy Bank (Al Pacino), Ocean and his gang come together to get revenge by bankrupting Bank and preventing him from winning a prestigious hotel award. The Ocean's trilogy already had an all star cast including *deep breath* Brad Pitt, Matt Damon, Don Cheadle, Andy Garcia, and Bernie Mac among others, but then Thirteen goes and adds Al Pacino to great effect as their target. Like the rest of the Ocean's movies, Ocean's Thirteen is pure charm and fun as we see the gang come together and execute their ingenious revenge plan. Soderbergh's slick direction combined with the sheer megawatt starpower of the cast makes Ocean's Thirteen a worthy entry in what was already a pretty stellar franchise.
Trainspotting (1995)
Director: Danny Boyle
Starring: Ewan McGregor, Ewan Bremner, Jonny Lee Miller

Based on the novel of the same name by Irvine Welsh, Trainspotting is a hell of a trip— literally. The frenetic comedy drama centers on Renton (Ewan McGregor), an unemployed heroin addict, and his friends, as they live their lives in a lower class neighborhood in Edinburgh. Only director Danny Boyle's second film, Trainspotting is regarded as a classic of the '90s, thanks to its rollicking soundtrack, and is known future Obi-Wan Kenobi Ewan McGregor's breakout film. The movie is frequently intense, and is praised for its realistic portrayal of drug addiction in all of its highs and lows. There are parts of Trainspotting that are more disturbing than some horror movies, thanks to Boyle's visceral direction. A high octane, raucously funny, ultimately uplifting paean to surviving the harshest of circumstances with your humanity intact, Trainspotting is a classic.
Between Two Ferns: The Movie (2019)
Director: Scott Aukerman
Starring: Zach Galifianakis, Lauren Lapkus, Ryan Gaul

Between Two Ferns with Zach Galifianakis is one of Funny or Die's most famous web series, starring Zach Galifianakis as the host of a laughably low-budget talk show. Over the past decade he's interviewed many celebrities on the series, including Brad Pitt, Barack Obama, and Cardi B, with each episode involving him asking awkward or insulting questions, with the interviewee responding similarly to him (their responses are improvised). A bizarrely funny show, it's probably the last thing people expected to get a movie adaptation, yet Netflix has given us something we didn't know we needed. Between Two Ferns: The Movie raises the stakes of the web series by having Zach (playing himself of course) try to save his show by traveling across the country and interviewing ten celebrities in two weeks. The movie has the same surreal, awkward humor as the web series, and has plenty of fun stars, including Matthew McConaughey and Brie Larson, among others. If you ever enjoyed the web series, you'll more than enjoy Between Two Ferns: The Movie which, with sub-90 minute runtime, never overstays its welcome.
The Squid and the Whale (2005)
Director: Noah Baumbach
Starring: Jeff Daniels, Laura Linney, Jesse Eisenberg

Before director Noah Baumbach was known for 2013's Frances Ha and his creative (and romantic) partnership with Greta Gerwig, he was directing acidic comedy dramas that explore thorny relationships between people. The Squid and The Whale is one of those movies, and may just be his best. Taking place in Brooklyn in the late 80's, The Squid and The Whale follows teenagers Walt (Jesse Eisenberg) and Frank (Owen Cline), as they deal with the impending divorce of their parents Bernard (Jeff Daniels) and Joan (Laura Linney). Loosely based on Baumbach's own childhood, the movie feels intensely nostalgic as well as uncomfortably real, as the family begins to splinter in darkly funny and dramatic ways. Daniels and Linney especially stand out as parents who love their children but deeply resent each other. Never over-emotional, the movie revels in its droll tone as the characters come to small realizations about each other only when they're not overly self-obsessed or terrible to each other, which is often. With Baumbach's Oscar buzz-y Marriage Story coming out later this year, now's the perfect time to revisit his first foray into divorce drama. 
American Psycho (2000)
Director: Mary Harron
Starring: Christian Bale, Justin Theroux, Josh Lucas

Based on the book of the same name by Bret Easton Ellis, American Psycho ranks amongst the most distinctive horror movies of all time. It follows Patrick Bateman (Christian Bale), a wealthy New York banker, who tries to suppress his psychopathic, murderous urges around his friends and coworkers as he begins to descend deeper into dark fantasies. Bale gives one of his best performances as Bateman, but what makes American Psycho so fascinating and unsettling is its strange mix of horror and comedy. Bateman's words and actions are completely terrifying, yet they're juxtaposed with scenes where he praises the music of Huey Lewis and the News (which of course happens right before he murders someone with an ax). American Psycho is an unsettling, brilliant horror classic.
Superbad (2007)
Director: Greg Mottola
Starring: Michael Cera, Jonah Hill, Emma Stone

The surprise hit comedy of summer 2007, Superbad proved itself to be an instant classic. Loosely based on the lives of writers Seth Rogen and Evan Goldberg, Superbad centers on Seth (Jonah Hill) and Evan (Michael Cera), two awkward teenagers who want to party and lose their virginities before their upcoming high school graduation. Naturally, this proves harder than expected, especially thanks to some irresponsible cops played by Seth Rogen and Bill Hader. Superbad is most memorable for being endlessly quotable, with Hill and Cera line after line of crass, but hilarious, dialogue. Fan favorite Fogell (Christopher Mintz-Plasse) is also memorable for procuring a fake ID with the extremely fake name "McLovin." Whether you've seen Superbad once or thousands of times, it truly never gets old, thanks to an endlessly talented cast and a hysterical screenplay.