The Best Movies on Amazon Prime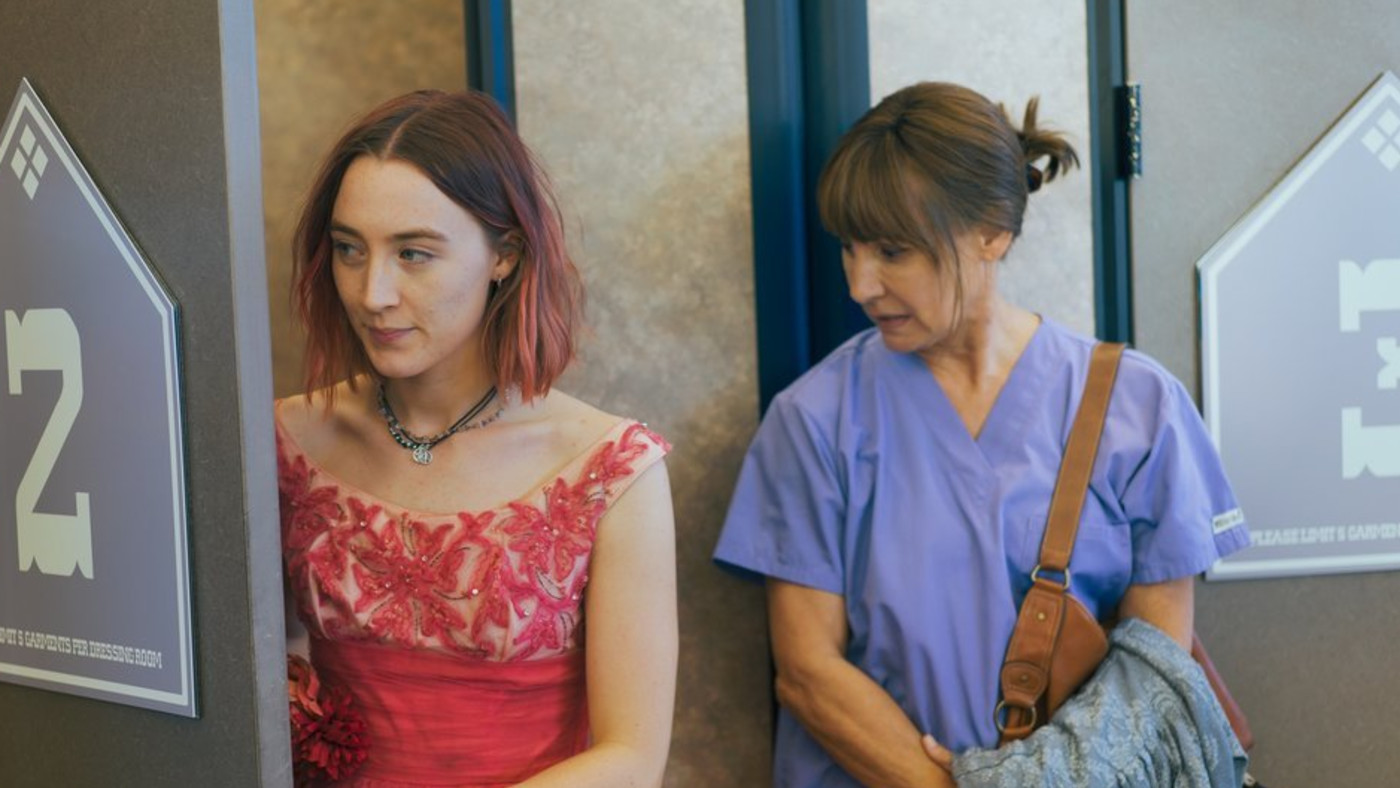 An estimated 90 million people in the United States use Amazon Prime, and if you're one of them, there's good news: in addition to free two-day shipping, you also get access to tons of great movies and shows. The best movies on Amazon Prime in March 2019 are a mix of recent hits like Lady Bird, First Reformed, and The Florida Project, Oscar-winning films like the Mahershala Ali-starring Moonlight, and classics such as Rain Man. The streaming platform is stacked with must-see comedy, drama, and horror films, so there's something for everyone. When you've cycled through all of Netflix and Hulu, these are the best movies on Amazon Prime.
Mission: Impossible (1996)
Director: Brian De Palma
Starring: Tom Cruise, Jon Voight, Emmanuelle Béart

Mission: Impossible, while one of our biggest and still most successful franchises, seemingly doesn't get enough love, at least compared to the Fast & Furious franchise or the Marvel Cinematic Universe. This is a shame, since there's a genuine level of action movie artistry to the M:I franchise, and each movie fees different. The original Mission: Impossible, is almost a lowkey spy thriller with a special effects-laden ending that seems almost quaint by today's standards. The film follows IMF (Impossible Mission Forces) agent Ethan Hunt (Tom Cruise) as he's wrongfully accused of being a mole and must go on the run to expose the real mole. Similar to the TV series that it's based on, Mission: Impossible values intelligent spy plotting over flash action sequences. When it does do action sequences though, it creates one of the most iconic spy sequences of all time, which would go on to be endlessly parodied. Director Brian De Palma was an unorthodox, yet perfect fit for this impressive debut to the now world famous spy franchise.
Eighth Grade (2018)
Director: Bo Burnham
Stars: Elsie Fisher, Josh Hamilton, Emily Robinson 
Bo Burnham snapped when he made Eighth Grade. A painfully accurate (but also incredibly sweet) representation of the tension and angst that punctuates adolescence, the film follows Kayla Day (Fisher), who just wants her outer self to match her inner self, someone she sees as funny, passionate, creative, and cool. Burnham's screenplay offers Kayla's journey and feelings the genuine empathy they deserve, and captures the Gen Z conscious surprisingly well for someone whose adolescence was not marked by the presence and impact of social media. Fisher's performance and Burnham's directing were both slept on by the Academy (arguably because of sexism, but that's a conversation for another time), but you don't have to make the same mistake!
Beautiful Boy (2018)
Director: Felix Van Groeningen
Starring: Steve Carell, Timothée Chalamet, Maura Tierney, Amy Ryan
While the rise of Timothée Chalamet has begged valid questions about who we, as film consumers, become obsessed with and why, there is no denying his talent, which is on full display in Amazon Studios' Beautiful Boy, based on memoirs by father and son David and Nic Sheff. Chalamet plays Nic, a young man struggling with drug addiction, much to the agony, frustration, and heartbreak of his loved ones, particularly his father, David (Steve Carell). Nic's increasing dependency on drugs ranging from marijuana to crystal meth is personified in poignant and excruciating fashion, as are David's attempts to heal his son's illness with money, rehab, restriction, freedom, love, and apathy. Beautiful Boy treats drug addiction with the sensitivity and humanity often missing from media narratives (especially those concerning black and brown victims) about the disease.
Planes, Trains, and Automobiles (1987)
Director: John Hughes
Starring: Steve Martin, John Candy, Laila Robins

By 1987, audiences were fully aware of writer/director John Hughes' style: familiar, heartwarming comedies that take place in Chicago. His next film was going to star Steve Martin and John Candy, so it was sure to be one of his funniest movies yet. What they probably didn't expect was how much Planes, Trains, and Automobiles would make them cry. Neal (Martin), a high-strung ad executive, tries to make it home for Thanksgiving in time, with an annoying shower ring salesman (Candy) as his companion. Like many of Hughes' other films, Planes is a perfect storm of hilarious gags. Martin and Candy have never been better, leaning directly into their respective styles of comedy with aplomb: Martin's exasperation is both funny and relatable, and Candy's annoyances are hysterical while still endearing. Planes, Trains, and Automobiles is a perfect Thanksgiving movie, but it's a great watch all year round (and if the reveal with Candy's character at the end doesn't make you sniffle, you might just be made of stone).
We Need to Talk About Kevin (2011)
Director: Lynne Ramsay
Starring: Ezra Miller, Tilda Swinton, John C. Reilly 
We Need To Talk About Kevin, released in 2011, feels just as relevant today, as we continue to read stories about school shootings and the violence of young men. Both Ezra Miller's chilling performance as Kevin, a troubled and sadistic child who grows into a disturbed teenager, and Tilda Swinton's as his mother, Eva, who saw evidence of violent nihilism in her son from childhood, are brilliant and harrowing. The thriller, which interrogates the age-old nature versus nurture argument, will stay with you long after the credits roll.
The 'Burbs (1989)
Director: Joe Dante
Starring: Tom Hanks, Carrie Fisher, Bruce Dern

Director Joe Dante followed up his hits Gremlins and Innerspace with this underrated gem that features a brilliant early performance from Tom Hanks. Ray Peterson (Hanks) is your typical overstressed suburbanite living with his wife Carol (Carrie Fisher). When a new family moves to the block and acts a bit peculiar, Ray and his other neighbors begin to suspect something strange is happening, and that they're part of a cult. Hanks, fresh off of Big, is in the prime of his comedy career, giving a madcap performance that feels perfectly in tune with Dante's own sensibility. The 'Burbs feels like a live action cartoon thanks to Dante's zany direction, yet also touches on some darker subjects such as suburban conformity and classism. A monologue from Hanks late in the film that addresses these topics is on par with some of the very best of his dramatic acting. The 'Burbs is a fun and surprising delight.
Suspiria (2018)
Director: Luca Guadagnino
Starring: Dakota Johnson, Tilda Swinton, Chlöe Grace Moretz

1977's Suspiria is a rightful horror classic, so fans were a bit wary when it was announced that Call Me By Your Name director Luca Guadagnino was going to direct the remake. While 2018's Suspiria is wildly different from the original, it's just as visually stunning and terrifying. Susie (Dakota Johnson) is an American dancer at a world famous German dang academy who, after the death of a fellow dancer, discovers a dark and bloody secret at the center of the academy. While the original Suspiria is known for its garish and bright cinematography, 2018's Suspiria trades that in for a darker, beige look that gives the film an unnerving plainness. Dakota Johnson gives one of her best performances alongside the three(!) very different and unrecognizable roles that Tilda Swinton inhabits. Suspiria isn't for everyone, not even certain fans of the original, but it's a stylish and rich take on the source material.
Fences (2016)
Director: Denzel Washington
Starring: Denzel Washington, Viola Davis, Stephen McKinley Henderson
Adapted from August Wilson's play of the same name, Fences is anchored by masterful performances from Denzel Washington and Viola Davis. Washington stars as Troy Maxson, a Pittsburgh garbage man with a difficult past that has led to a strained present. Davis plays his wife, Rose, who loves her husband, but struggles to support his strict parenting and at times divisive behavior, which often leads to tension in the house. Troy's history as both a robber and a talented Negro League baseball player (who never made it to the MLB, due to the league's racial barriers) makes him a stern father, partner, brother, and friend, one who often acts out of judgment and envy, rather than compassion. Washington and Davis match each other's strong character portrayals, and are helped by solid supporting roles from Jovan Adepo as their son, Cory, and Mykelti Williamson as Troy's younger brother, Gabriel. It's a somber and meditative film rightfully praised for its memorable performances
Hereditary (2018)
Director: Ari Aster
Stars: Toni Collette, Alex Wolff, Milly Shapiro
One of superstar distribution company A24's biggest hits ever, Hereditary is arguably also the scariest movie to come out in 2018. The film follows the fallout of the passing of a family's elderly matriarch, and the supernatural incidents that may or may not be actually occurring and threatening to tear the family apart. Hereditary is director Ari Aster's debut, and was heaped with critical praise. Toni Collette gives an especially scorching performance as the grief-stricken mother, and Alex Wolff is similarly impressive as the slacker son who is suddenly in over his head thanks to gruesome circumstances. Unnerving direction and an unforgettably bleak ending makes Hereditary one of the best and most unsettling movies in recent memory.