50 Celebrities You Should Follow On Instagram Right Now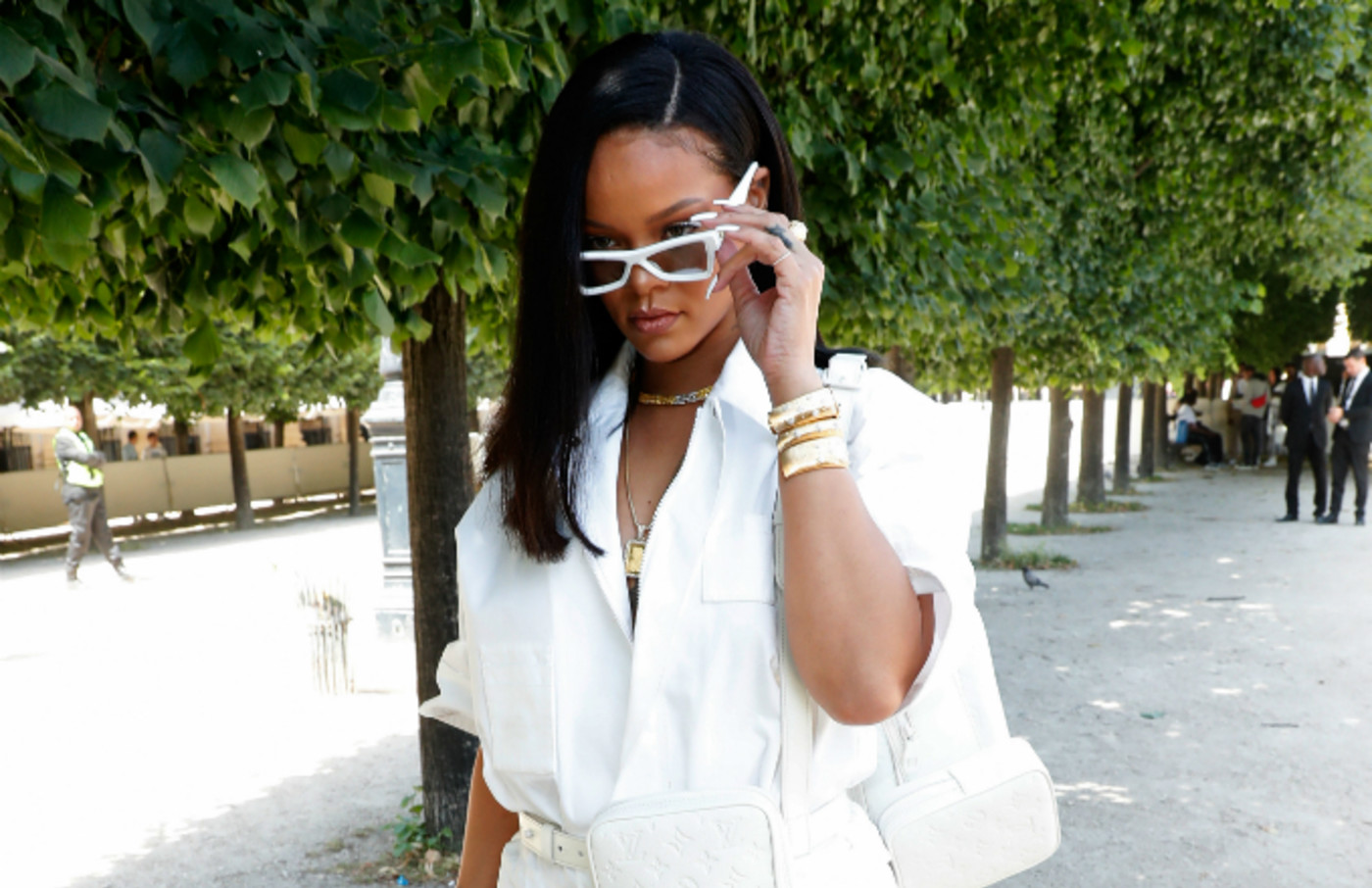 If quarantine has caused you to scroll through your IG feed more than usual, don't worry, you're not alone. But chances are the ol' feed has gotten a little boring, right? Checking the same accounts you've been following, every single day, gets a bit redundant. Thankfully, we've gathered a list of 50 celebrities you should be following on Instagram.
Some of these stars have aesthetically pleasing grids, some serve as style inspiration, and some just make us laugh. Whatever the case, these are the 50 best celebrities to follow on Instagram.
Beyoncé
Handle: @beyonce
Followers: 143 million
Overview: Ivy Park (and plenty of other) looks, a well-curated look at the Carter family happenings
The Queen Bey might also be the queen of Instagram. It's no surprise, considering her commitment to documenting her life, her way.
Rihanna
Handle: @badgalriri
Followers: 80.3 million
Overview: Fashion and beauty inspiration, a little bit of attitude, absolutely no new music to speak of

Rihanna's output in the fashion and beauty spaces in the last few years has been astronomical, and Instagram is a great space to see updates, Bad Gal-style. And hopefully, someday, we'll get some updates about R9, too.
Kim Kardashian
Handle: @kimkardashian
Followers: 163 million
Overview: Glam, throwbacks, and dozens of sweet family photos

Another mogul with looks for days, Kim K's Instagram is simultaneously of-the-minute and a nostalgia pod. She keeps it fresh with updates on the West clan, but never hesitates to post a #TBT to early Kardashian days.
Bad Bunny
Handle: @badbunnypr
Followers: 24 million
Overview: Futuristic fashion, a bit of debauchery, and lots of thirst traps
If you aren't already following Bad Bunny, you're missing out. The Latin trap superstar posts fire fit pics, sometimes-NSFW thirst traps, and often-hilarious check-ins with his fans to see how they're doing, or how they're liking his new music.
Kylie Jenner
Handle: @kyliejenner
Followers: 167 million
Overview: Wigs, makeup, and cute baby content

Whether they're professional photos from shoots or more casual shots, Kylie's posts are always fire. Especially when they include the young legend, a.k.a. baby Stormi.
Megan Thee Stallion
Handle: @theestallion
Followers: 9.5 million
Overview: Selfies, photoshoots, new music previews, and the #SavageChallenge

Hot Girl Meg is who she is, whether she's on stage or on the 'gram. Her feed as of late has been mostly reposts of everyone partaking in the #SavageChallenge on TikTok. You can also follow her puppy, Foe, @frenchie4oe.
Travis Scott
Handle: @travisscott
Followers: 25.6 million
Overview: Updates from the studio, fit pics, rowdiness, baby Stormi, and the occasional meme

Travis Scott is undoubtedly a rockstar, and the evidence is all over his Instagram. From flex-worthy clothes and shoes to still-lit footage from past shows, La Flame's feed embodies his energy.
Cardi B
Handle: @iamcardib
Followers: 61.1 million
Overview: Memes, family affairs, fashion, and political rants

The Bronx native came up on Instagram, so it only makes sense that her page is popping. Cardi isn't afraid to speak her mind, whether it's about rap beef or the current political climate (spoiler alert: she hates Trump). Her feed is the same as it always has been: real.
Drake
Handle: @champagnepapi
Followers: 64.3 million
Overview: Hand symbols, Nike logos, dad pics, and no sign of Adonis

Drake's disposition has changed since the epic showdown of summer 2018, and it shows in his Instagram feed, which used to be much more playful. Thankfully, you can still find that big Drake grin, tour photos, and snaps of the incomparable Dennis Graham.