The Best Action Movies on Netflix Right Now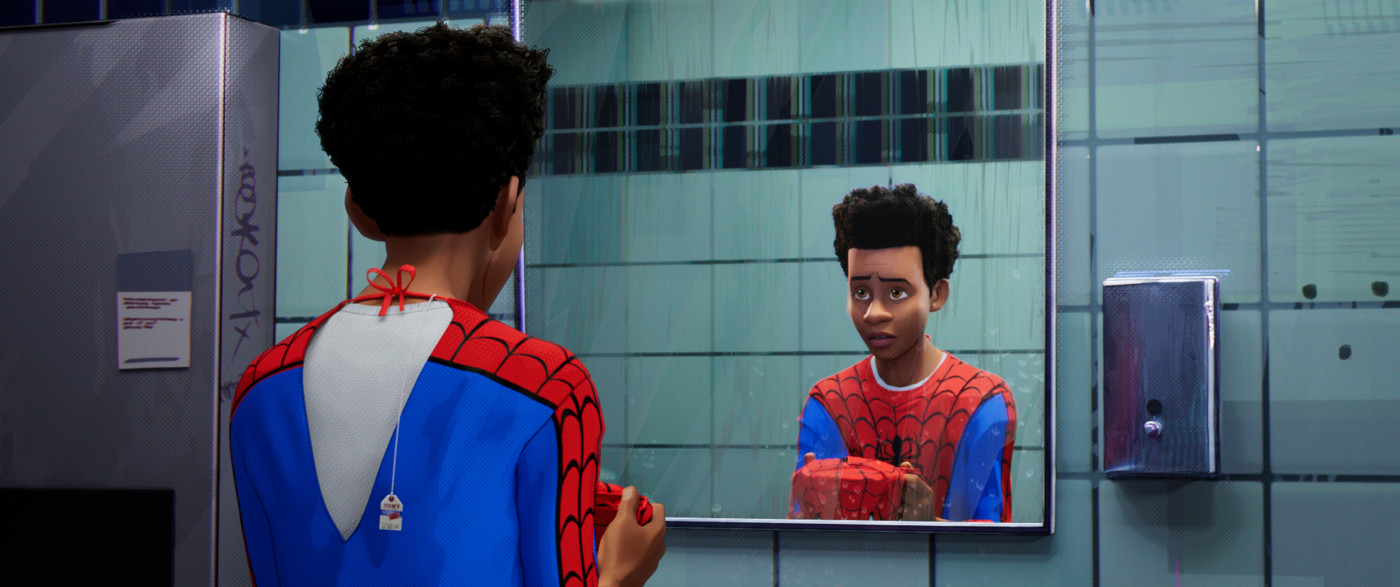 Last Updated: October 10, 2019
There's nothing worse than being in a Netflix rut. It's the feeling you've seen everything worth watching on the streaming giant, which will most likely end with binge watching every season of The Office (again). Before you fall back into a cycle of re-bingeing old TV shows, pull yourself out of a streaming hole with action packed movies sure to leave you at the edge of your seat. 
Luckily for you, Netflix has something for everybody, whether you're looking for a film filled with romance, drama, comedy, or in this case, action. There's no shortage of good movies streaming on Netflix across genres, and some of the best movies on Netflix are jam-packed with action and excitement, to hopefully make you feel like less of a slug for staying in—again. It's okay, we're not judging—we chose Netflix, too. 
When it comes to action movies, Netflix has a wide range of options to pick from, from the animated hit Spider-Man: Into The Spider-Verse to classics like Charlie's Angels. Diehard action fan or newbie to the genre, Netflix has got you covered. 
What are you waiting for? Get to streaming! These are the best action movies on Netflix.
Sin City (2005)
Director: Robert Rodriguez
Starring: Bruce Willis, Mickey Rourke, Jessica Alba

Based on the graphic novel of the same name, Sin City is one of the grittiest, and visually striking comic book movies you'll ever watch. A quartet of four noir tales, Sin City follows several protagonists in a corrupt, cynical big city, some of them seeking redemption, some seeking vengeance. Visually, the movie perfectly matches the graphic novel its based on, with its stunning black and white cinematography and its sometimes surreal character design, directly taken from the page. More than a decade later, the effects still hold up, painting a visually distinct world. Sin City also boasts an all-star cast, including Bruce Willis, Benicio Del Toro, Clive Owen, Elijah Wood and more, with Mickey Rourke especially standing out in an over the top role. Sin City matches its style and cast with shocking violence and action that will leave you on the edge of your seat, both horrified and enthralled by what you're watching. 
Lock, Stock and Two Smoking Barrels (1998)
Director: Guy Ritchie
Starring: Jason Flemyn, Dexter Fletcher, Nick Moran

Guy Ritchie is now known for his rollicking action crime thrillers such as RocknRolla and his takes on Sherlock Holmes and The Man From UNCLE, but back in 1998, his raucous style was refreshingly new. His directorial debut, Lock, Stock and Two Smoking Barrels, is a comedic crime film centering on a card shark and his friends as they attempt to steal from the low-level gang next door in order to pay back the money they owe from a lost poker match. A smash hit both critically and commercially, Lock, Stock and Two Smoking Barrels is now considered among the best British films ever made, thanks to its slick style, impressive ensemble cast, and effortless cool. The film brought several stars to international attention, including now ubiquitous action star Jason Statham (who was a model and diver prior to this film) as well as character actor Vinnie Jones. Visually striking, expertly cast, and just a blast to watch, Lock, Stock and Two Smoking Barrels is one of the funnest crime films you'll ever watch. 
V For Vendetta (2005)
Director: James McTeigue
Starring: Hugo Weaving, Natalie Portman, Stephen Rea

Before it was used by everyone from libertarians to anarchists, the Guy Fawkes mask is probably best known for its anti-fascist usage in the movie V For Vendetta. Based on the comic series of the same name, the movie centers on a post-apocalyptic Britain run by a fascist government. An anarchist freedom fighter named V (Hugo Weaving), teams up with Evey (Natalie Portman), a young working class woman, in order to use guerilla warfare to overturn the government. While a bit tame by today's standards, V For Vendetta's anti-fascist bent was a bit controversial at the time, but has aged very well with our current administration. The story is interesting and twisty, as written by The Matrix writers Lana and Lily Wachowski and the set pieces still impress to this day. V For Vendetta may have some unwanted political baggage to its visuals, but it still remains a solid political action thriller that will have you pondering some big political questions. 
Indiana Jones and the Last Crusade (1989)
Director: Steven Spielberg
Starring: Harrison Ford, Sean Connery, Denholm Elliott

Sure, you've seen Raiders of the Lost Ark. You've definitely seen the weirdly racist sequel, too. But have you seen the one where Indiana Jones fights the Nazis? The most underrated, and arguably the most fun film of the series, Indiana Jones and the Last Crusade is an underrated hoot. The film follows Indy (Harrison Ford) as he searches for his father (Sean Connery), a Holy Grail scholar, who's been kidnapped by Nazis in search of the ancient relic. After mixed reaction to Temple of Doom, director Steven Spielberg wanted to do a less gory, more purely fun movie with Last Crusade and largely succeeded. The movie brings Indiana Jones back to a more fun, action-y setting, and the chemistry between Ford and Connery is hilarious and great. From the opening centering on a young Indy, to the memorable ending ("He chose… poorly" is one of the best lines in any Indiana Jones movie) Indiana Jones and the Last Crusade is a worthy final film in the Indiana Jones series (what's a Kingdom of the Crystal Skull, anyway?). 
Road House (1989)
Director: Rowdy Herrington
Starring: Patrick Swayze, Kelly Lynch, Ben Gazzara

The late, great Patrick Swayze is known for many great lead performances, ranging from Dirty Dancing to Ghost, but Road House may just be his best, most idiosyncratic performance. The off-kilter action film follows Dalton (Swayze), bouncer at the bar The Double Deuce, as he guards the bar and woos Dr. Clay (Kelly Lynch), putting him on the bad side of local corrupt businessman Brad Wesley (Ben Gazzara). While it was critically reviled at the time of release, Road House has since become a cult classic, thanks to its quotable lines (including an unforgettable one about guys that Dalton, uh, knew in prison), ridiculous plot, and fun fight scenes. Nobody in their right mind would ever think that Swayze and Gazzara could be action movie rivals, but Road House goes right ahead and makes the ludicrous gloriously real. If you're  a fan of action movies with a side of cheese, Road House is right up your alley. 
Inglourious Basterds (2009)
Director: Quentin Tarantino
Starring: Brad Pitt, Melanie Laurent, Christoph Waltz

Remember 2009 when we could all agree that Nazis were bad and that it's fun to watch physical harm come to them? Inglourious Basterds is here to remind you. One of Tarantino's most purely fun movies, Basterds centers on the intersecting paths of a group of Jewish U.S. soldiers led by Lieutenant Aldo Raine (Brad Pitt) and theater owner Shoshanna (Melanie Laurent), as they both plan vengeance against Nazi leaders, including Colonel Hans Landa (Christoph Waltz). Basterds is filled to the brim with violence and some of the most suspenseful scenes he's ever directed. From the tense opening to the cathartic, fiery ending, Basterds leaves you breathless with every viewing. Like the plots of its characters, Inglourious Basterds is a furious, action-filled act of cinematic revenge against one of history's greatest villains.
Spider-Man: Into The Spider-Verse (2018)
Directors: Peter Ramsey, Bob Persichetti, Rodney Rothman
Starring: Shameik Moore, Jake Johnson, Liev Schreiber
It's hard to believe that in the 17 years since 2002's Spider-Man we've had six different movies about the webslinger. It's even harder to believe that there are still innovative cinematic takes on the superhero almost two decades in, but Spider-Man: Into The Spider-Verse makes it easy to believe. One of the best action movies of 2018, live action or animated, the movie follows young Miles Morales (Shameik Moore) becoming Spider-Man and teaming up with a team of other Spider-People from other universes in order to stop Kingpin (Liev Schreiber) from destroying New York City. While the plot may sound convoluted, the movie is a blast and more than easy to follow: it's the most comic book-y Spider-Man movie ever made, thanks to its elastic and glossy style that is designed to look exactly like a comic book, down to word bubbles and static backgrounds. That the outlandish, other-wordly plot is a Trojan horse for the thematic idea that anyone, no matter what race or gender, can be Spider-Man is the cherry on top of one of the very best Spider-Man movies ever made, and one of the most purely action-filled. 
Charlie's Angels (2000)
Director: McG
Starring: Drew Barrymore, Cameron Diaz, Lucy Liu
The Charlie's Angels TV series is iconic to people who haven't even seen a single episode: if you see that logo of three women posing like secret agents, you know you're about to see three ladies kicking plenty of ass at the behest of their unseen boss. The 2000 film brought the series to an attention of a new generation. 2000's Charlie's Angels follows the titular Angels (played by Drew Barrymore, Cameron Diaz, and Lucy Liu), three private detectives trained in espionage, disguise, and martial arts, as they work to locate a kidnapped software genius and uncover a shocking conspiracy. The movie is probably best remembered for its great casting, with Barrymore, Diaz, and Liu having great chemistry, as well as its cheesy, but charming action scenes that immediately remind you that this movie was made in the year 2000. Regardless, Charlie's Angels is a fun action film that still has plenty of charm to this day. 
Bad Boys (1995)
Director: Michael Bay
Starring: Martin Lawrence, Will Smith, Tea Leoni

It's hard to believe there was ever a time b.b., before Michael Bay. For many young millenials, it feels like he's always been there for us each summer with blockbusters that are chock full of explosions, guns, and male gazey-y shots of women, but even Michael Bay had to start somewhere. His directorial debut, Bad Boys, shows someone who was already in complete control of his style from day one. The buddy cop action comedy follows Miami-Dade detectives Mike (Will Smith) and Marcus (Martin Lawrence) as they track down $100 million worth of heroin that was stolen from police headquarters. What follows is, predictably, plenty of gunfights and explosions. Bad Boys was a smash hit, not only for its action-first storytelling, but for the chemistry between Smith and Lawrence, as well as the comedy within the film, some of it improvised by Smith and Lawrence themselves. With the third film in the series, Bad Boys For Life, hitting theaters in 2020, now's the perfect time to revisit Bay's cinematic debut, as well as the movie that thrust Smith and Lawrence into mainstream stardom