'The Idol' Is Getting Panned By Critics, Hasn't Topped 20% On Rotten Tomatoes Yet
The HBO series starring Abel Tesfaye and Lily-Rose Depp premieres next month.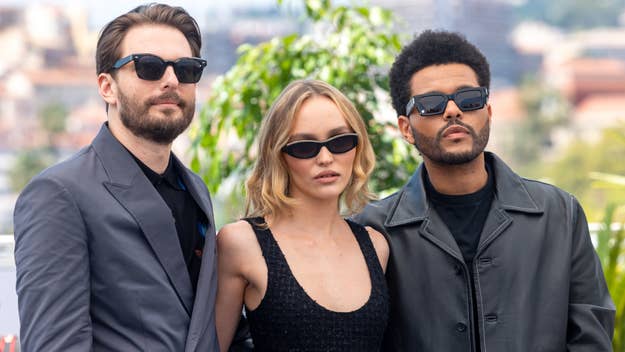 Image via Getty/Marc Piasecki / FilmMagic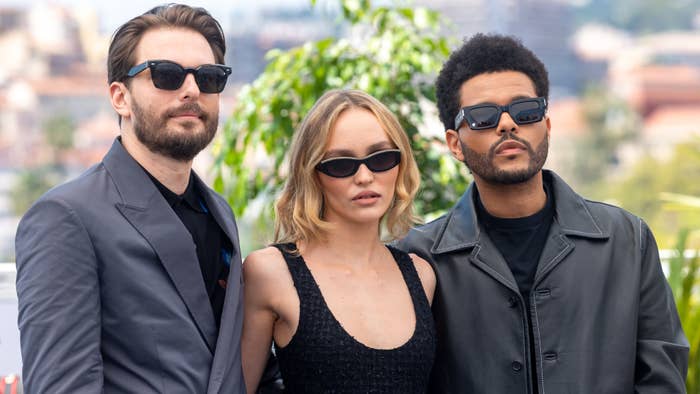 Regardless of what everyday audiences ultimately end up thinking of The Idol, which had its global debut at the Cannes Film Festival this week, it's been patently clear from the moment the project was first announced nearly two years ago that the series was never going to have a standard rollout.
As the hype has continued to build leading up to the release, so too have controversial takes on what some claim transpired behind the scenes among the creative team. Of course, such coverage never inherently hurts a project's chances at critical and/or commercial success, and (at least in terms of the latter) it can actually result in the kind of viewership-ensuring boost one might not get otherwise.
But with early reviews from critics now starting to trickle in, prospective fans of the project—or of the individual artists involved—have more to chew on before the HBO premiere on June 4.
On Tuesday, the Sam Levinson-helmed series debuted to 20 percent on Rotten Tomatoes. At the time of this writing, that number had dropped slightly to 10 percent. Critic Robert Daniels (one of this writer's personal favorites) explained in a review for The Playlist how Idol was destined to "age poorly," notably comparing its creation to "a child taking their first Polaroid for the refrigerator."
Lovia Gyarkye, writing for the Hollywood Reporter, called Idol "regressive" and said it "runs almost exclusively on vibes." Reviews from unimpressed Cannes viewers have also been shared by Variety, The Daily Beast, and Collider.
Vanity Fair's Richard Lawson, however, shared a somewhat more positive take on the episodes screened at Cannes. While he notes that this series and Levinson at large is "not for everyone," Lawson pointed to "enough regular old entertainment" in Idol, which he also quite notably described as being (and this is in line with other reviews, as well) perhaps not as "transgressive" as viewers might be expecting.
Of course, this doesn't mean anyone reading this should automatically check out on The Idol before its release. As with all art, whether perceived as good or bad or somewhere in between, it's also important to experience the work on your own. In terms of the general public's stance on the series starring Abel Tesfaye (a.k.a./f.k.a. The Weeknd) and Lily-Rose Depp, that remains to be seen.
As for the coverage preceding the Cannes release, specifically a Rolling Stone piece that received a public response from Abel himself, Levinson pointed to this kind of talk as potentially indicative of the show's success.
"When my wife read me the article, I looked at her and I just said, I think we're about to have the biggest show of the summer," he said during a Cannes press conference this week.
Following the show's premiere at the festival, per the Hollywood Reporter, it was met with what's been described as "a standard-measure 5-minute standing ovation" from the crowd.
Look for The Idol starting June 4. Also starring are Troye Sivan, Suzanna Son, Jennie, Rachel Sennott, Mike Dean, and more.