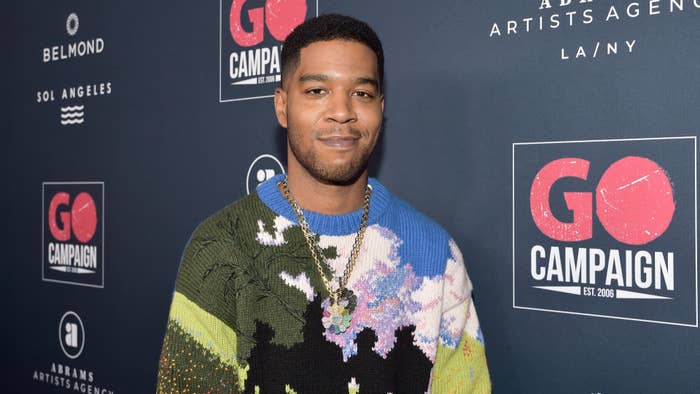 Kid Cudi once again came through with a generous gesture for his most dedicated fans on Wednesday night.
As Cudi and Ben Schwartz announced on social media, Cudi had rented out the Pacific Glendale 18 theater in Glendale, California for a showing of the new Sonic the Hedgehog movie. To procure tickets, fans simply had to show up at the given address with a piece of official Sonic or Cudi merch. 
Footage shared by Cudi shows the wholly understandable feeling of stokedness that moved across the theater when the celebrated multi-hyphenate made his entrance:
And in case you're wondering, and why the hell wouldn't you be, Cudi indeed has plans to pull off something similar when Bill & Ted Face the Music opens this August:
Sonic the Hedgehog, despite a fan-requested main character redesign and a shuffled release date, has fared extremely well at the box office. At the time of this writing, its worldwide gross stands at more than $216 million. Schwartz—who voices Sonic—is joined in the cast by Jim Carrey, Tika Sumpter, and James Marsden.
Cudi, meanwhile, has a number of imminent releases in addition to the aforementioned Bill & Ted sequel. He'll also be appearing in the latest season of HBO's Westworld, as well as launching his music-centered Netflix project Entergalactic.