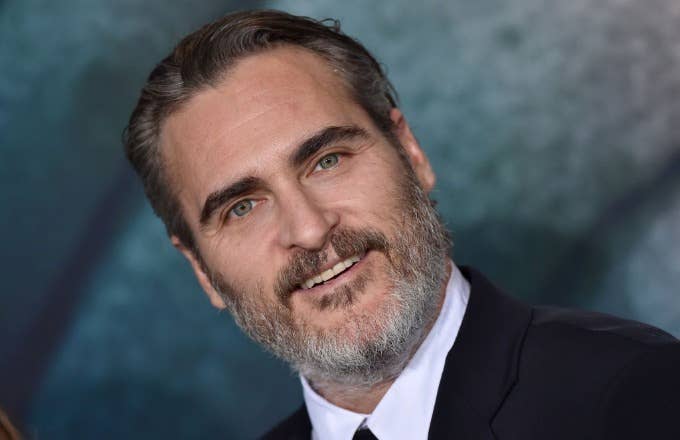 The inevitable collective pastime of replacing Joaquin Phoenix's insta-classic Joker laugh with the famous giggling sounds of other known smilers is well under way.
The set-up here, as if it needs to be explained to you or anyone you know, is simple: Take that quickly canonized hallway shot of Phoenix's Arthur Fleck laughing and buttoning a shirt, remove Phoenix's well-studied laugh, and insert another one of your choice.
The laugh of one Seth Rogen, of course, is an early contender here for Best Take. 
Laughs from Ricky Gervais, Nicki Minaj, Bill Hader, Samuel L. Jackson, Eddie Murphy, and more have also been utilized in this ongoing meme-ing. For what it's worth, this is all made far more enjoyable after actually seeing the movie itself. Otherwise, you risk in-theater whiplash once you hear the real thing for the first time.
At any rate:
Well done, everyone.
Meanwhile, Joker is doing quite well at your local theater. As of Oct. 7, the Todd Phillips-directed film had stacked up a domestic total of nearly $105 million. Add in international receipts and that brings Joker's current worldwide haul to $258 million.