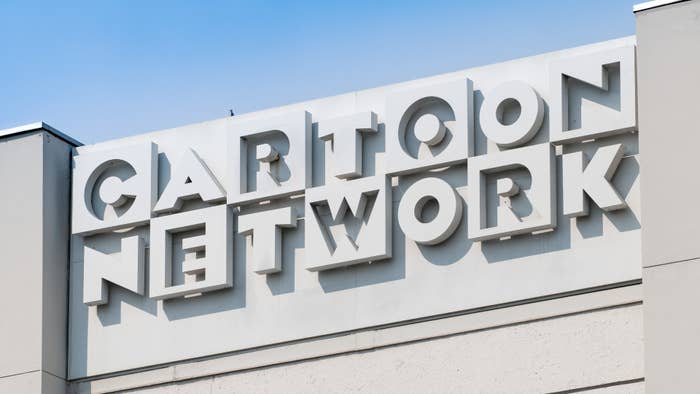 As restructuring continues in this oft-frustrating chapter of the streaming era, a name deeply important to viewers has become the latest to be attached to speculative death talk: Cartoon Network.
Indeed, the beloved network was embroiled in recent reports surrounding changes over at Warner Bros. Television, which is owned by the recently formed conglomerate Warner Bros. Discovery. Social media reactions to the latest such shufflings (including layoffs) were swift, with some convinced this all spelled doom for the Cartoon Network facet of the multi-pronged company.
But what, exactly, is actually happening with Cartoon Network? Below, we take a look at the latest updates surrounding the animation-celebrating brand, as well as dissect how reactions to this news has contributed to the confusion.
While Cartoon Network (originally known as The Cartoon Network) first debuted in October 1992, Cartoon Network Studios—an animation studio and production division of the channel—was launched in October 1994.
A key name in the history of both, of course, is CNN founder Ted Turner. The prolific mogul made Betty Cohen the inaugural president of Cartoon Network in 1992, a title she held until 2001. Early hits for Cartoon Network included Dexter's Laboratory and The Powerpuff Girls, the latter was also later brought to life with a feature-length animated film.
Among other Cartoon Network Studios productions of note (including those for the associated Adult Swim brand and programming block) are Samurai Jack, Black Dynamite, Johnny Bravo, Star Wars: Clone Wars, Adventure Time, and many (so many) more. Adding to the CN legacy is the Toonami block, which is often credited with introducing many American viewers to Japanese animation.
In October 2022, following months of related news from the larger TV industry, leading trades including Variety and Deadline shared reports detailing layoffs and consolidation efforts within the Warner Bros. Television framework.
Per the former, 82 employees were laid off this week, with that number spread across several divisions of the company. Simultaneously, per the same report, Warner Bros. Television decided against filling 43 vacant positions, thus bringing the total tally for nixed positions to 125 out of a team estimated to have been in the near-500 range.
Cartoon Network, meanwhile, was embroiled in the consolidation side of these reports, neither of which declared the network (or Cartoon Network Studios itself) dead.
Some were quick to posit the consolidation aspect of the latest WB news as meaning, in some form or another, the end of Cartoon Network Studios.
As such commentary started to spread in the days following the news, many fans began to share their reactions from the perspective of Cartoon Network being on its proverbial deathbed. Not long after, another group of CN enthusiasts started to point out the actual specifics of the latest news surrounding the network, all while expressing frustration at the rapid spread of definitive-seeming "RIP" assertions.
As is often the case, nuance was quickly lost in the ensuing Cartoon Network discussion.
In a memo to employees from Warner Bros. TV chairwoman and CEO Channing Dungey, as shared by Variety's Michael Schneider, it was stated that a "new streamlined structure" was being put into place. As part of this structure, both the development crew and "main production teams" will have their work spread across Warner Bros. Animation and Cartoon Network Studios moving forward.
Current Cartoon Network Studios president Sam Register, who also serves in the same capacity over Warner Bros. Animation and Hanna-Barbera Studios Europe, will hold on to those duties while each entity moves ahead with work on future potential projects.
In a statement provided to Complex, Cartoon Network said talk of its demise has been greatly exaggerated.
"Speculation that Cartoon Network is going away is categorically false," the statement reads. "Cartoon Network Studios has moved under the leadership of WBTV and will continue to create great content for the network, as will Warner Bros Animation and beyond."
Cartoon Network reiterated the message in a post made to Instagram.
The statement provided to Complex went on to add that 2023 will see Cartoon Network "premiere more new and returning originals than at any other time in its history and much of that content will also be available to audiences on HBO Max."
Though it's impossible to say anything with any real level of certainty at this point in the streaming age, the aforementioned Variety and Deadline reports do offer some hints as to what can be expected in the immediate future.
Both outlets, notably, have pointed out that Cartoon Network Studios (as well as Warner Bros. Animation and Hanna-Barbera Studios Europe) will indeed be continuing under Register. Also worth noting is that this trio of brands had already been sharing among them teams of the casting, legal, business, and programming variety prior to the latest word on consolidations and layoffs.
Meanwhile, Cartoon Network is currently in the midst of celebrating its 30th anniversary, which is certainly a much better way to honor the (ongoing) legacy of the network and its associated brands than prematurely writing it off as deceased.