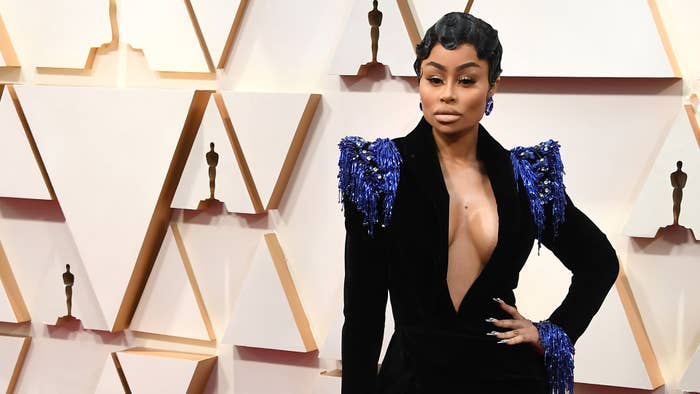 Blac Chyna is again sending a message on the importance of getting vaccination rates up, particularly with regards to how it impacts travel.
In a video shared by TMZ on Thursday, Chyna—who previously made headlines in October for passionately urging people to get vaccinated after being approached by a fan for a photo at an airport—is seen speaking with a paparazzo about the ongoing pandemic.
"It took me, like, almost two hours in the line to even get to TSA," Chyna, who supports the implementation of a vaccine mandate for air travelers, said. "It's too much. People need to go get vaccinated and just start thinking about everybody else. This shit is annoying. It's even harder for people to work. Like, come on. Get it together."
The former Rob & Chyna star was asked what her message would be to those in charge of putting together such mandates, prompting her to encourage others to also speak out about the current situation. "I agree, I agree," she said, as seen in the video above. "People need to speak up. Time to get that mandate poppin'. And don't shoot the messenger."
Later, Chyna said those who are able to get vaccinated and have still refused are "super inconsiderate," adding that King (her son with former partner Tyga) is required to undergo frequent COVID-19 testing at school.
Are you able to get vaccinated and still haven't done so? Stop the nonsense and make an appointment. If you're already vaccinated and have yet to secure your booster, which is crucial amid Omicron variant concerns, do that here.