Will Smith Slapping Chris Rock Has Been Memed via Graffiti Mural on Former Section of Berlin Wall
An artist in Berlin, Germany has painted a mural of Will Smith slapping Chris Rock at the Oscars, but turned it into an "expectation vs. reality" meme.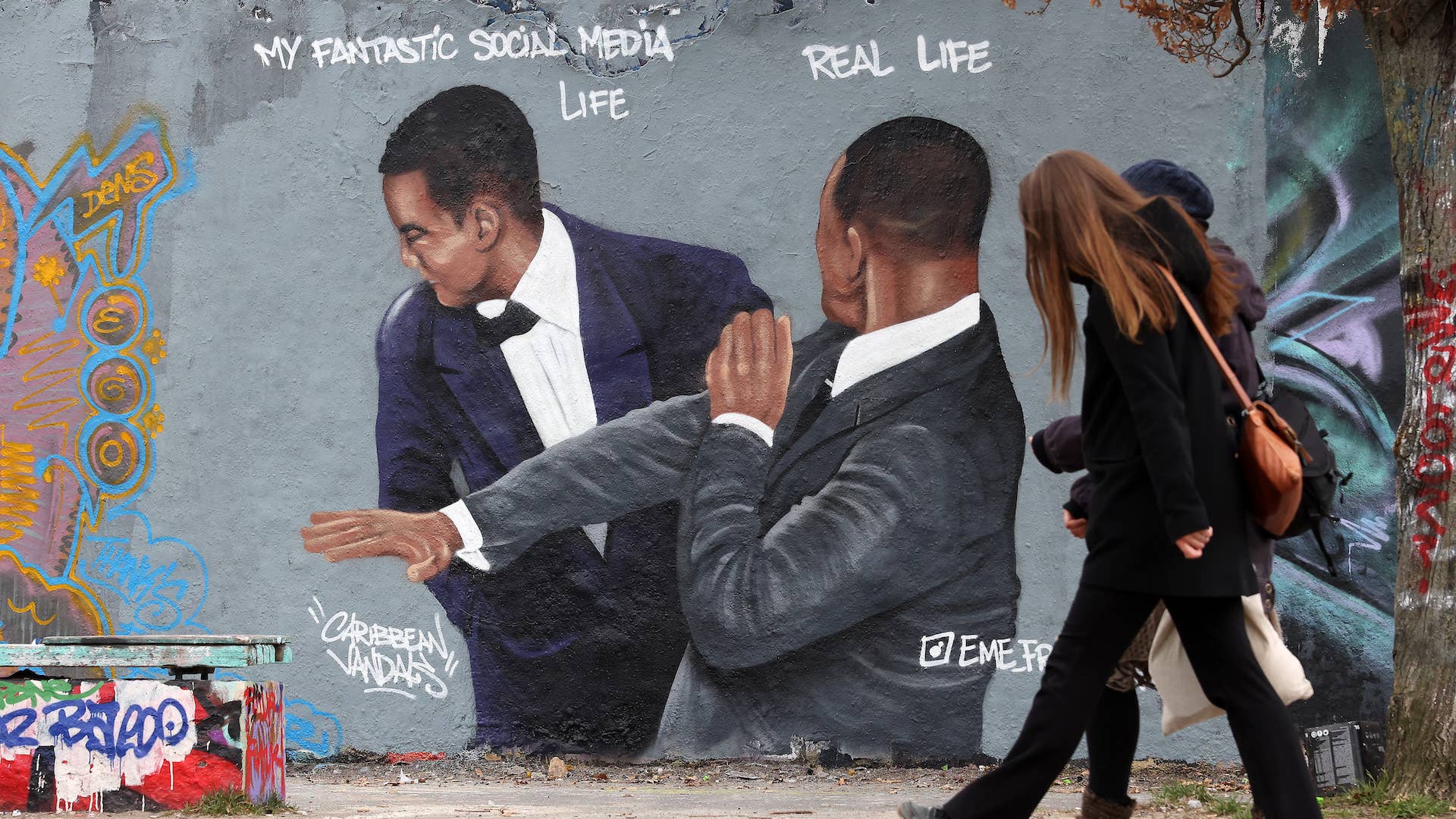 Getty
Image via Getty/Adam Berry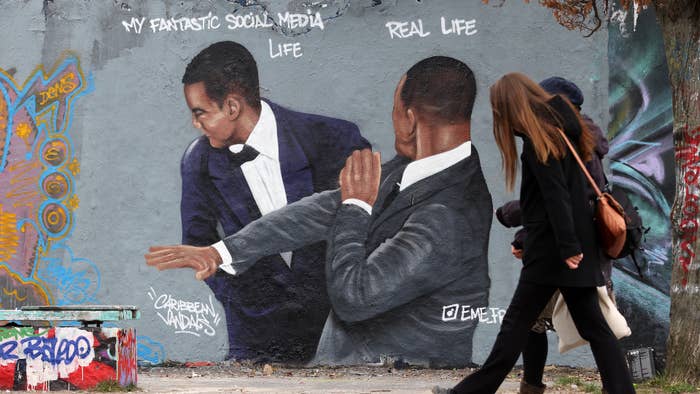 Will Smith's already-infamous Oscars incident has spawned a mural.
Painted by Dominican artist Jesus Cruz Artiles—who goes by EME Freethinker—the piece in Berlin, Germany portrays Smith slapping Chris Rock at the awards show. However, Artiles turned the artwork into an expectation vs. reality meme, with Rock representing "my fantastic social media life" and Smith depicting "real life."
"Sorry…I can't resist," Artiles captioned an Instagram post. "How're you doing in Real life?"
Getty Images' description of the image says it's on a "former section of the Berlin Wall."
While many are claiming the incident to be assault, Rock chose not to press charges against Smith, who apologized to the comedian in an IG post.
"I would like to publicly apologize to you, Chris," Smith wrote in his open letter. "I was out of line and I was wrong. I am embarrassed and my actions were not indicative of the man I want to be. There is no place for violence in a world of love and kindness."
Rock's brother, Tony Rock, viewed the apology as insincere, responding "No" when asked by a fan on Twitter if he approved of Smith's show of remorse.
Following the incident, the Academy of Motion Picture Arts and Sciences condemned the incident and announce a "formal review" of Smith's actions. On Tuesday, the Academy issued a letter to members, where they said the review process "will take a few weeks."