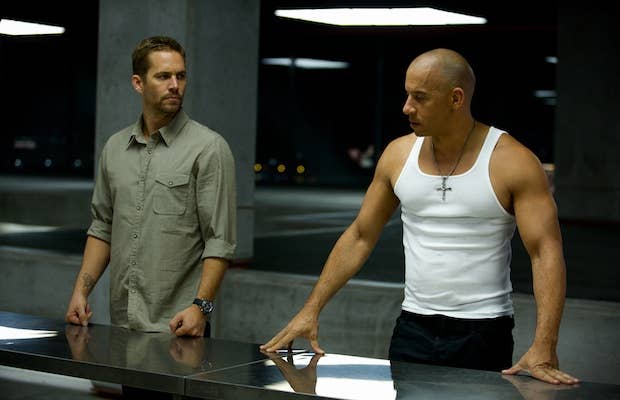 It's been nearly a month since production on Fast & Furious 7 was shut down following the tragic death of star Paul Walker, and, apart from a few rumors about Universal's plans to retool the film, there understandably hasn't been much info about the film's fate—until now.
In a new post on his Facebook account, Diesel revealed the new release date of the film, which was moved from July 11, 2014 once production was shut down. The new release date, according to Diesel: April 10, 2015.
Still no word on Universal's plans for the film, but it has been previously reported that the script is being revised to include a "fitting send-off" for Walker and his character.
[via Huffington Post]