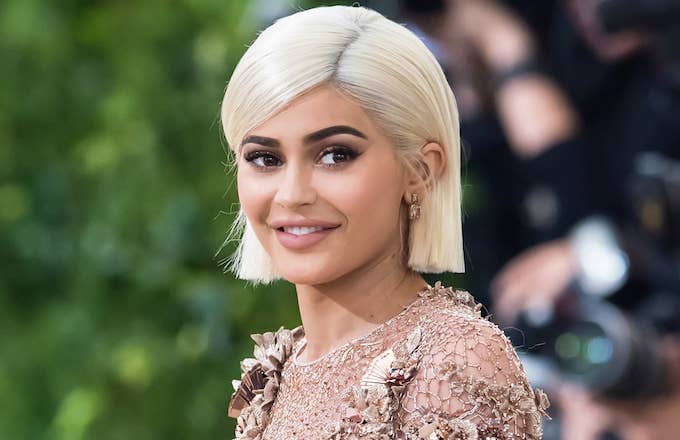 Holy crap, Kylie Jenner has given birth. In a statement posted to Twitter and Facebook on Sunday, February 4, she finally addressed all the reports around her pregnancy by announcing that she now has a daughter. This is her first child with her boyfriend Travis Scott. 
"I'm sorry for keeping you in the dark through all the assumptions," it reads. "I understand you're used to me bringing you along on all my journeys. My pregnancy was one I chose not to do in front of the world. I knew for myself I needed to prepare for this role of a lifetime in the most positive, stress-free, and healthy way I knew how. There was no gotcha moment, no big paid reveal I had planned. I knew my baby would feel every stress and every emotion, so I chose to do it this way for my little life and our happiness." 
She went on to call her pregnancy "the most beautiful, empowering, and life-changing experience I've had in my entire life," saying she would miss it and expressing her appreciation for the people who maintained her privacy.
Her daughter was born on February 1, according to the statement. "I've never felt love and happiness like this," she added. "I could burst!"
On the same day, Kylie posted a video to her Youtube channel called "To Our Daughter," where her best friend Jordyn Woods narrates how Kylie learned the new baby was on the way and prepared for her arrival, showing footage of Kylie talking about her pregnancy with her friends and family.