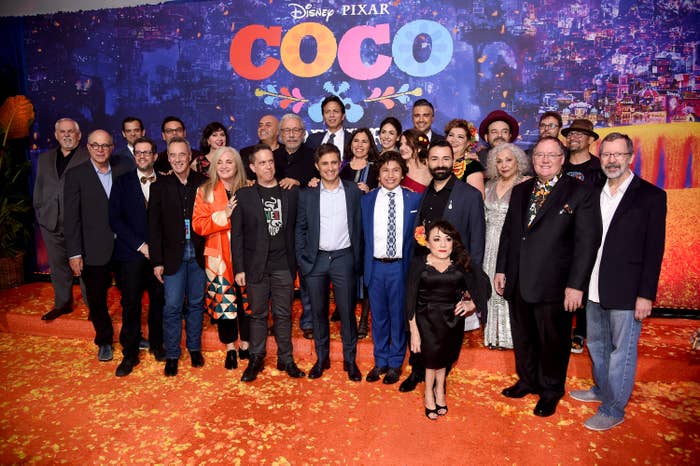 Pixar's latest 3D computer-animated feature, Coco, secured the bag and will now rank as the third highest-grossing Thanksgiving holiday opening ever thanks to a $72 million opening weekend. The homage to Latinx culture and the Mexican holiday Dia de los Muertos outpaced Justice League and trails only Frozen ($93 million in 2013), Moana ($82 million in 2017) and Toy Story 3 ($80 million in 2010) in terms of Thanksgiving holiday opening figures.
As for the aforementioned Justice League, mixed reviews haven't stopped the DC powerhouse from hauling in at the box office. The film earned roughly $60 million this weekend, bringing its 10-day domestic total to $172 million, while international totals for Justice League have eclipsed $481.3 million. For comparative purposes, fellow DC vehicles Wonder Woman, and Suicide Squad respectively grossed $206.3 million and $222.6 million during their initial 10-day runs. In short, the DC franchises are earning the GDP of a small country.
Coco has spawned various think pieces covering cultural inclusion at a time when a sitting U.S. President has made racist remarks about Mexico, culturally insensitive gestures in Puerto Rico and lobbied for a wall separating the U.S. and Mexico.
For Pixar's part, it probably helped that they stepped away from a 2013 attempt to patent Dia de los Muertos for the release of the movie.
"What we quickly learned is there is no one right way to tell a story set in the Latino community, there are a lot of different opinions," Coco director Lee Unkrich told Business Insider during a recent interview. "Part of our challenge was trying to navigate all those different opinions to figure out our path forward."
The first-week figures would suggest a successful navigation. The drama Wonder, Marvel's Thor: Ragnarok, and coming of age drama Call Me by Your Name round out the top five box office earners this week.