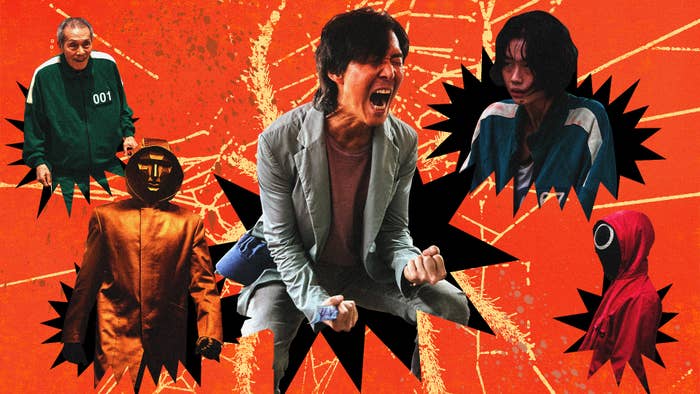 Squid Game brought in a total of 111 million viewers to Netflix in less than a month, quickly becoming the streamer's biggest show of all time. It comes as no surprise that soon after its September release, people started looking to the show and its characters for Halloween costume inspiration. So much so that Netflix partnered with retailers like Walmart to sell official Squid Game-inspired costumes. Halloween is quickly approaching and costumes are flying off the shelves, but there's no need to panic. The characters in the Korean drama have such distinctive outfits and gear that recreating their looks on your own shouldn't be difficult—and you need to shell out tons of cash for it either. One of the most popular looks people are going for is the green and white tracksuit that the Squid Game participants have to wear during the games. All you need is matching green sweatpants and top combo, a white T-Shirt, and a pair of white sneakers—white slip-on Vans if you want to be specific. 
Another fan favorite is the guards' outfits, which consist of a mask and a red jumpsuit, similar to the one thousands of people already wore for their Money Heist-inspired ensembles. There are various affordable red jumpsuits online that might just be delivered in time for your SPOOKY SZN celebrations, but if not, there are other options. As long as the mask is right, that's all that matters. The show's memes have also been difficult to avoid since the show started blowing up, and the "Red Light, Green Light" doll from the first episode appears in so many of them that she's bound to be another popular costume this year. Her look doesn't require much either and can be done with items already in your closet. There's no question that so many people will be walking around in their best Squid Game looks this year, so it's time to get creative if you're aiming for a last-minute DIY costume. So look no further, we got you covered. Scroll below to find some essential items you might need to pull together a Squid Game costume just in time for Oct. 31.
The Players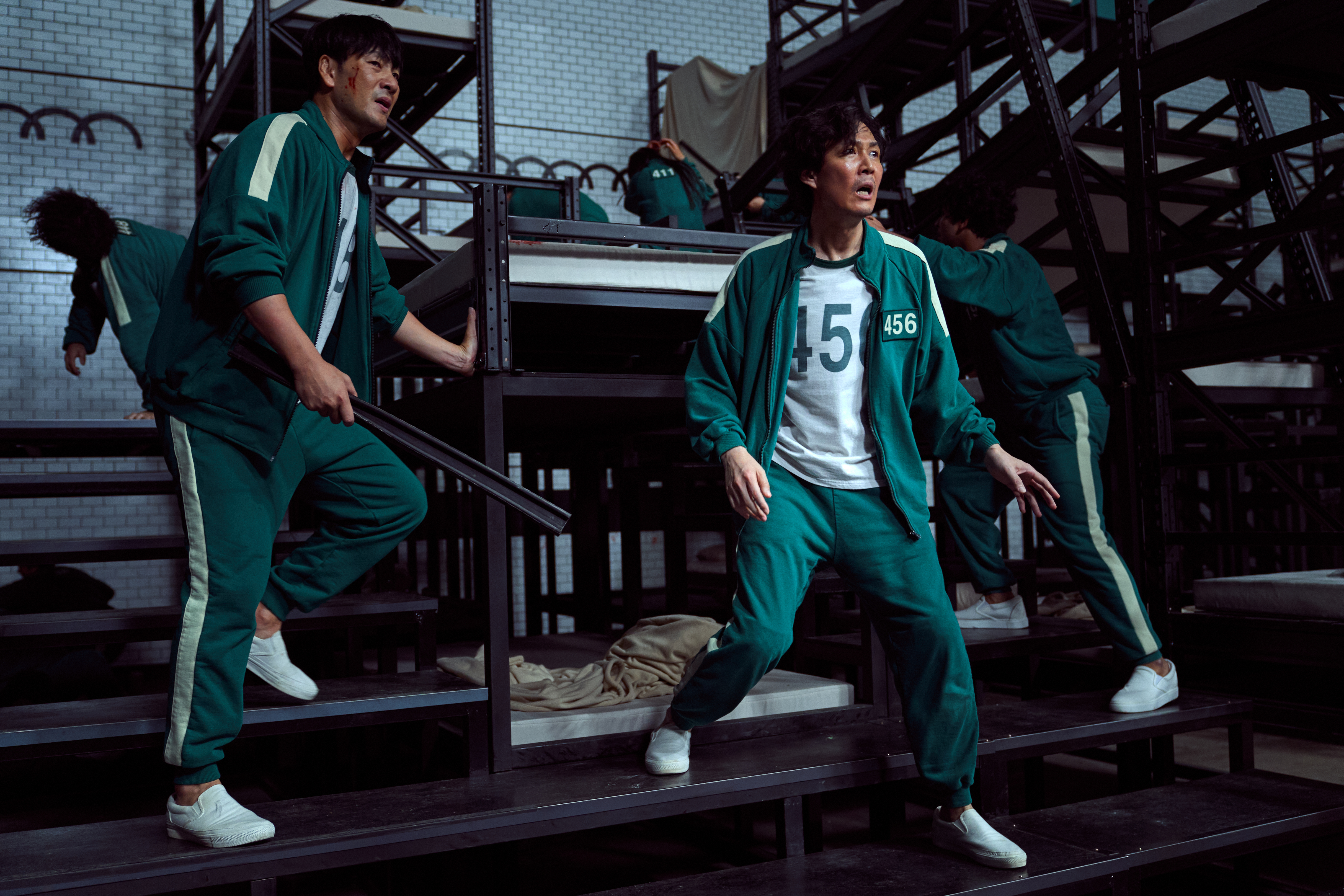 The outfit all the players wore during the games is surely going to be among this year's go-to Halloween costumes. It's to be expected that there will be plenty of green tracksuits all over Instagram or at whatever celebration you attend this year. While there are already-made costumes you can buy, you can also get creative with it and make your own by buying outfits or pieces that you can wear again down the line. This costume is pretty simple. The game's contestants were all given the same uniform to wear, which consisted of the now-infamous green tracksuit, a white shirt, and white sneakers. So even if you put together your own makeshift version of the look, anyone who has watched the show or has seen the memes will easily recognize who you are supposed to be.
What you'll need 
You'll need green sweatpants, a hoodie or a tracksuit, white slip-on sneakers, and a white T-Shirt. For more detail, add some white numbers on your chest, some fake blood or makeup to your face to show the travesties the participants had to endure to win some cash.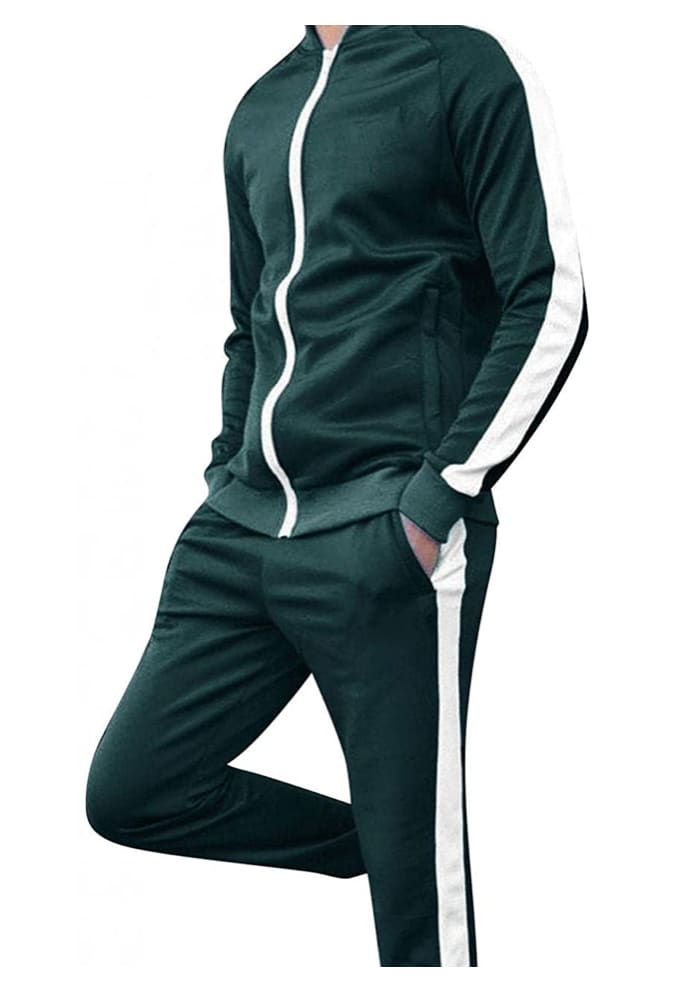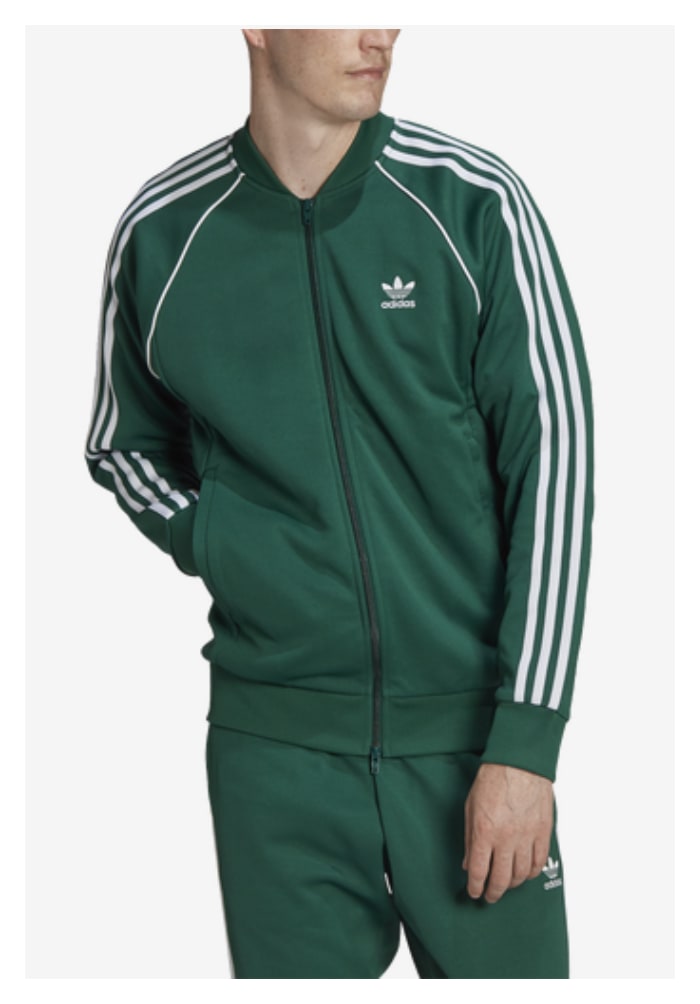 White slip-on sneakers
Squid Game has been good for business not only for Netflix but for companies like Vans, too. While the show didn't specify the sneaker brand the contestants were wearing, people planning their Halloween costumes have been rushing to buy a pair of Vans' iconic sneakers. Variety reported the show's success has caused the sales of white slip-on Vans to spike by 7,800 percent. Since the show premiered in September, web searches for white slip-on sneakers have also gone up 97 percent. High demand might make it tougher to snag a pair, so we've provided you with some other brand options. A pair of regular white sneakers might also work if you can't get your hands on the slip-ons quickly enough.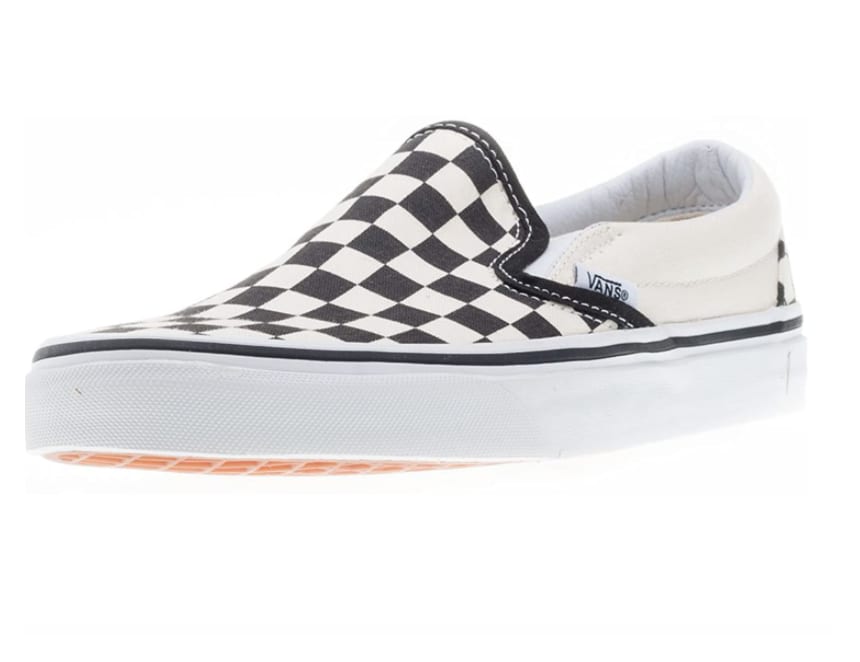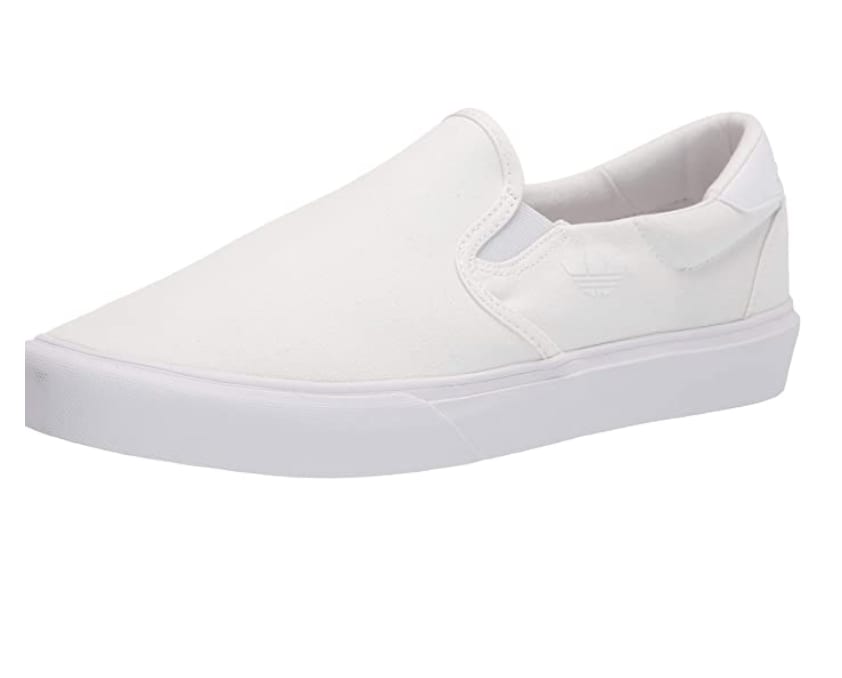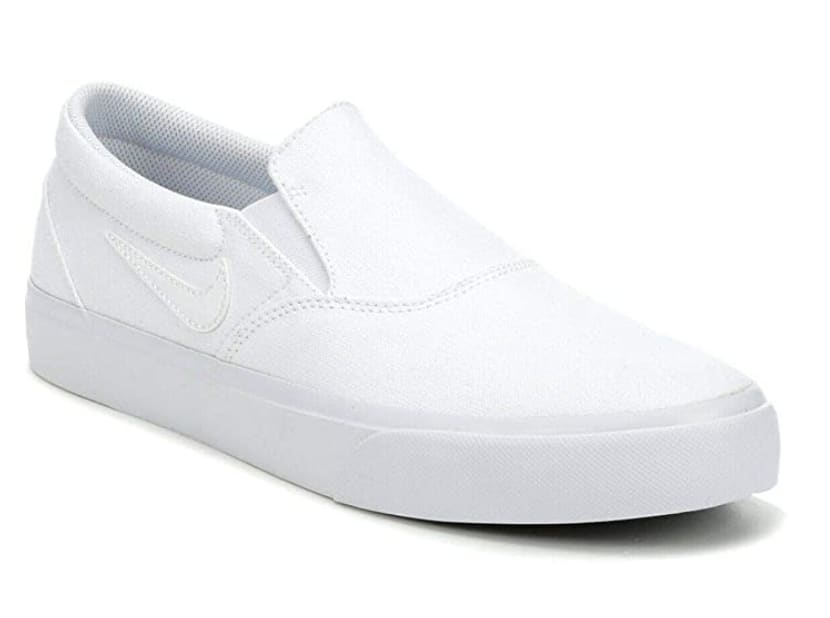 Baseball T-Shirt
You can find a baseball T-shirt just about anywhere that sells basic men's clothing, bonus points if you can find a white and green one. If not, a white tee works just fine here. Don't forget to throw some type of red paint or fake blood on the shirt to make it look a little more realistic.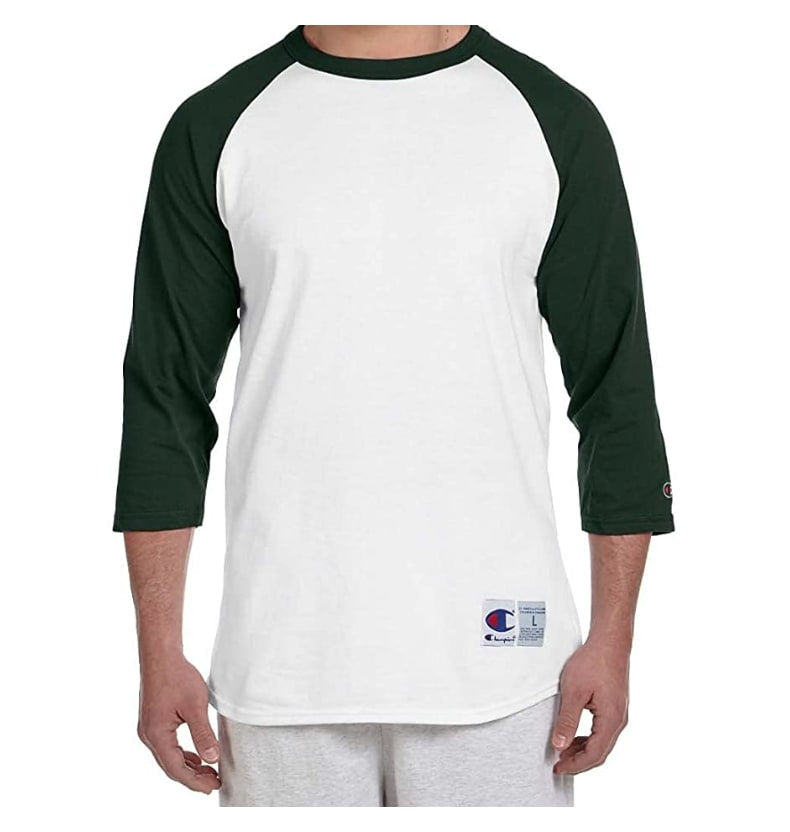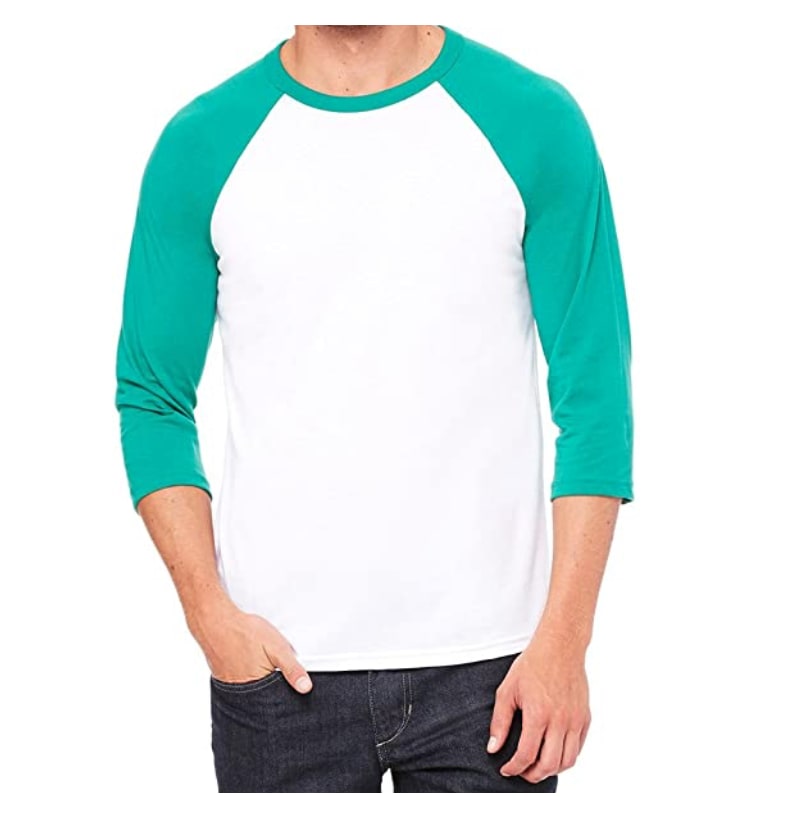 Iron-on numbers

The official Squid Game costumes come with the players' numbers already stitched on their chests. If you're using an old hoodie or your own tracksuit, pick up some iron-on numbers and get to work. To kick it up a notch, choose your favorite player's number and style your hair similar to theirs, if possible, so people know exactly who you're dressed as.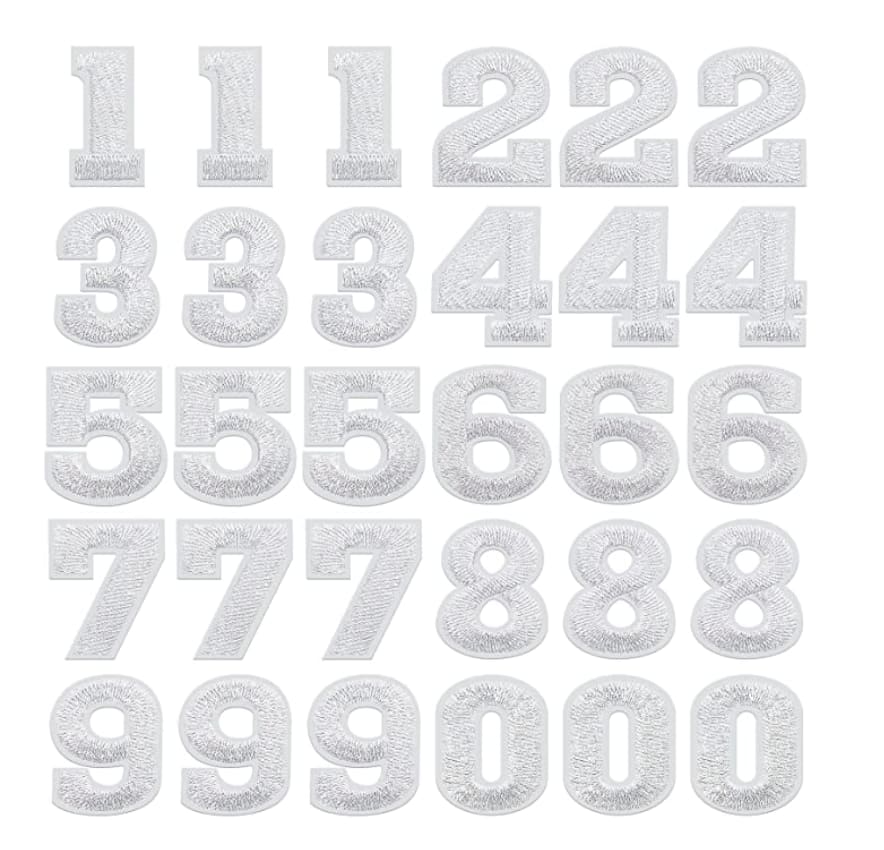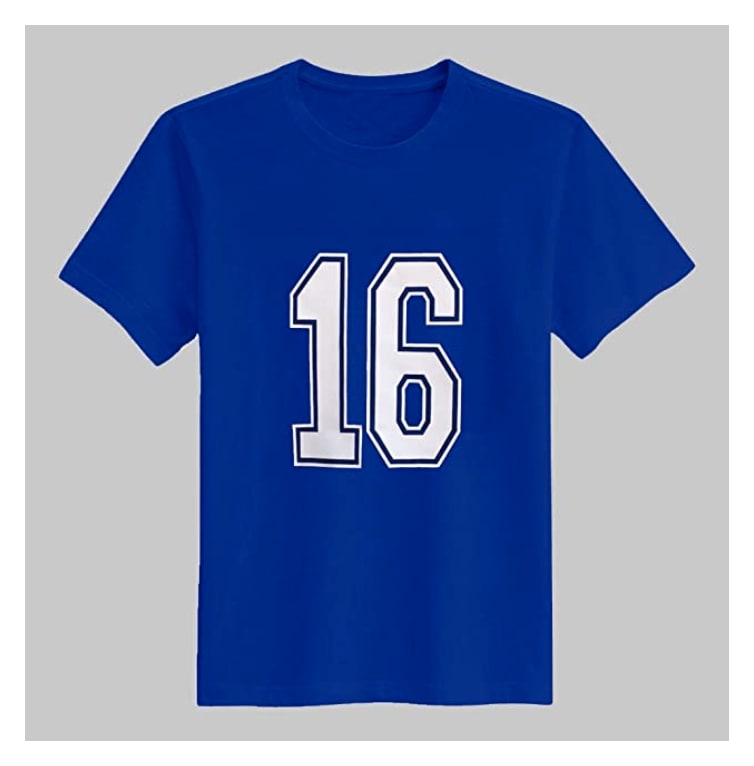 The Guards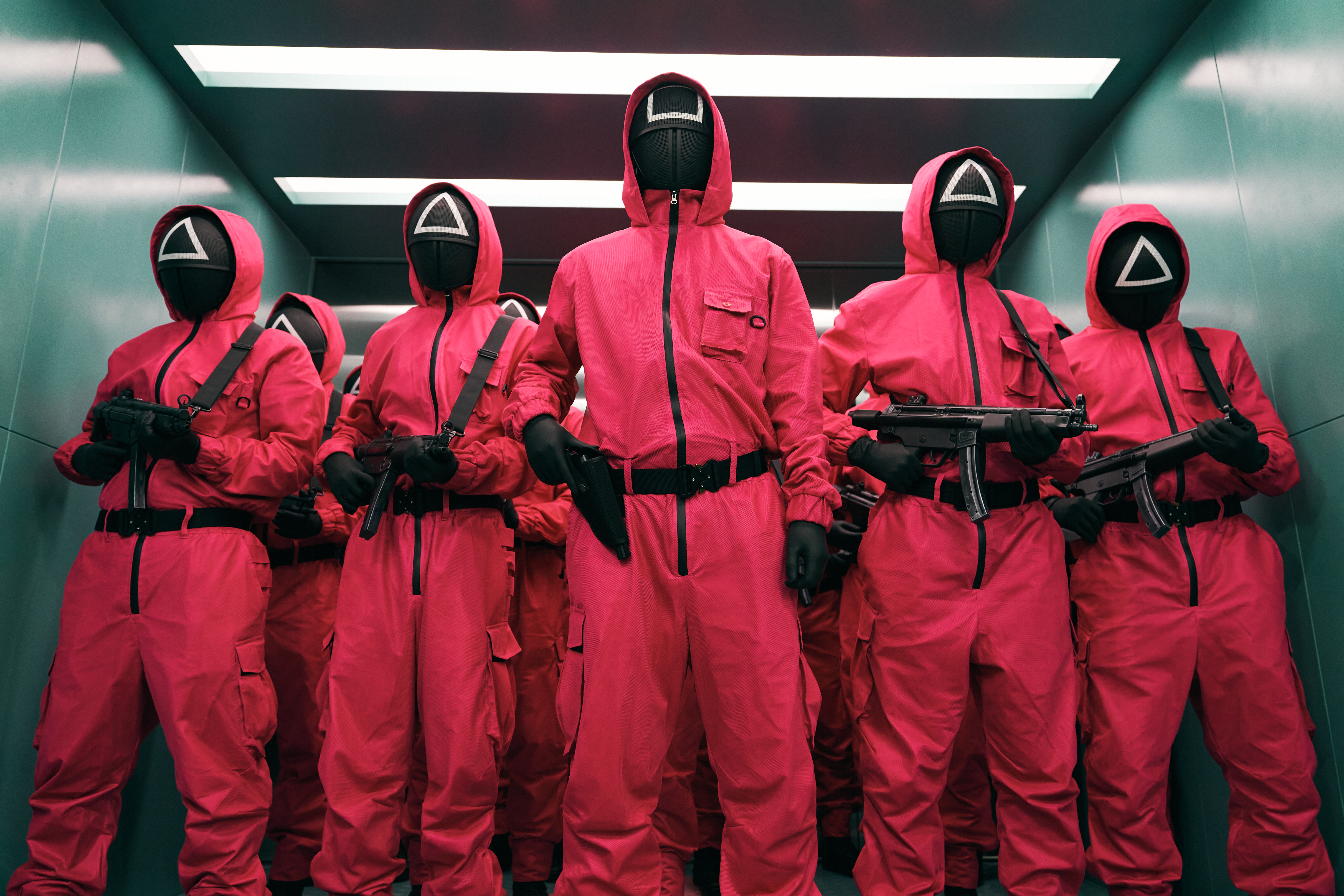 The bad guys on the show are another popular choice for this year's festivities. The guards are faceless, mysterious masked people who supervise the contestants during the games. They are dressed in all red jumpsuits and wear a face covering with different shapes on it. Thanks to the show, the web search for red suits has also spiked by 62 percent since the show premiered.
What you'll need
All you need is a red jumpsuit, a fencing mask, and a pair of black boots.
Red Jumpsuit 
Various brands are selling these red boiler jumpsuits now, with some made specifically for Halloween and others as regular clothing. Halloween costume retailers have been selling these prior to this year, thanks to Money Heist's popularity. There's no telling if these will arrive in time for Halloween, so another option is to find a matching set of red pants and a hoodie. The long sleeves and pants will also come in handy in case temperatures drop by the end of October.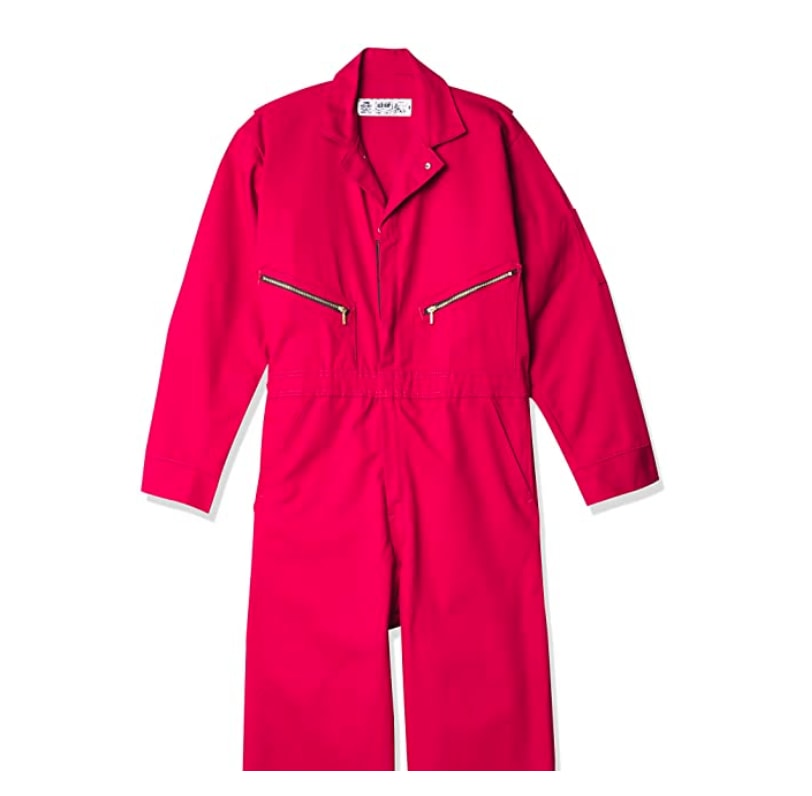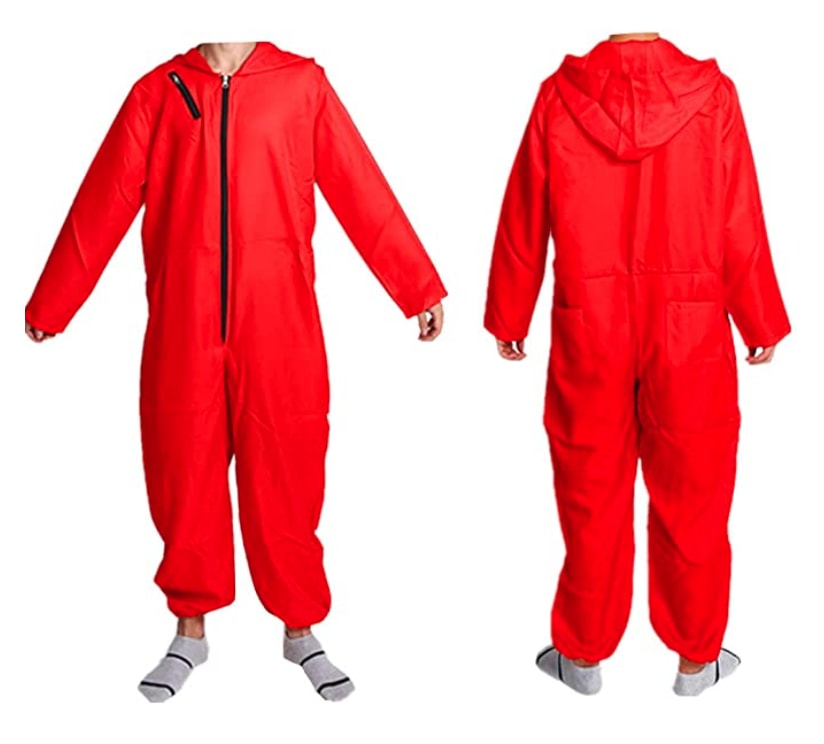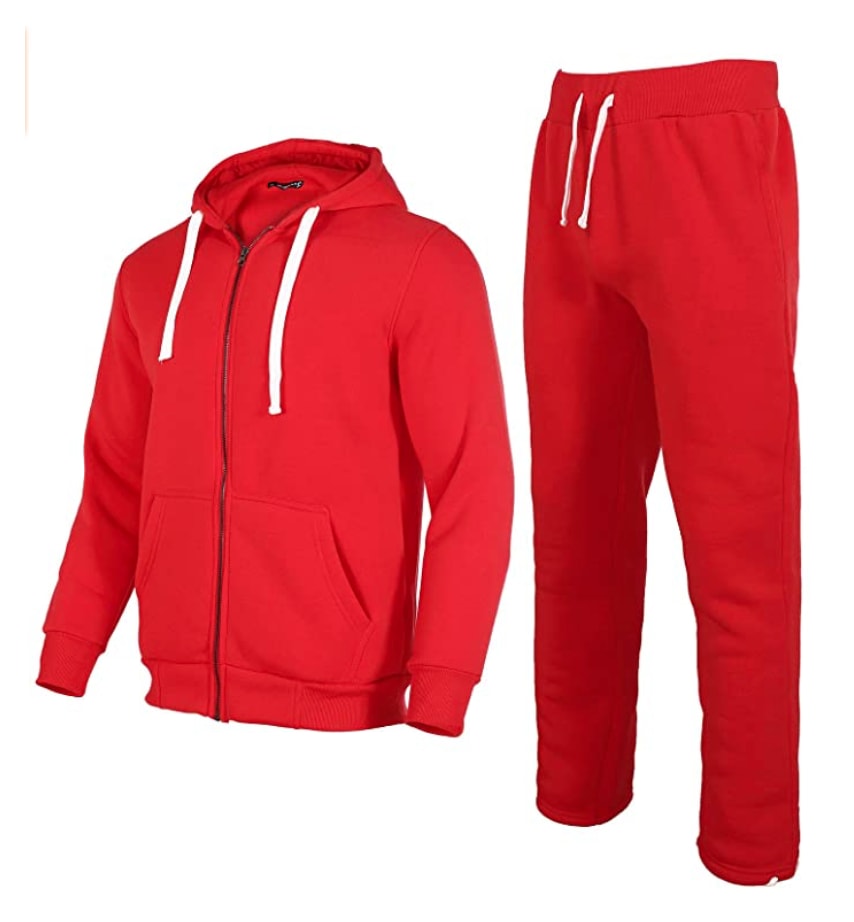 The Guards' Mask
Perhaps one of the trickiest aspects of putting the Squid Game costumes together is getting the guards' mask right. They wore a fencing style face covering, that could be made at home with the right items and tools. All you have to do is get crafty and the possibilities are endless. Black mesh fabric, a full black face covering, or fishnet stockings could be used for this. Some TikTokers are using pasta strainers or other household items, spray painting them black and adding a shape with white paint or paper. Sure, you can buy the actual mask at a store, but where's the fun in that? Check out these different alternatives you can use to make sure yours comes out solid.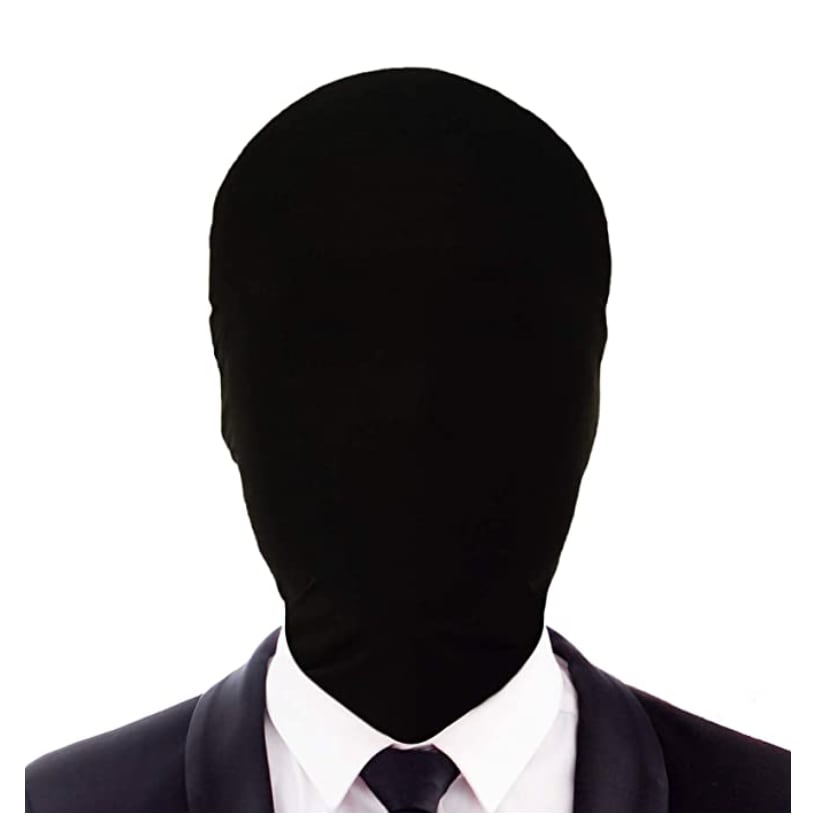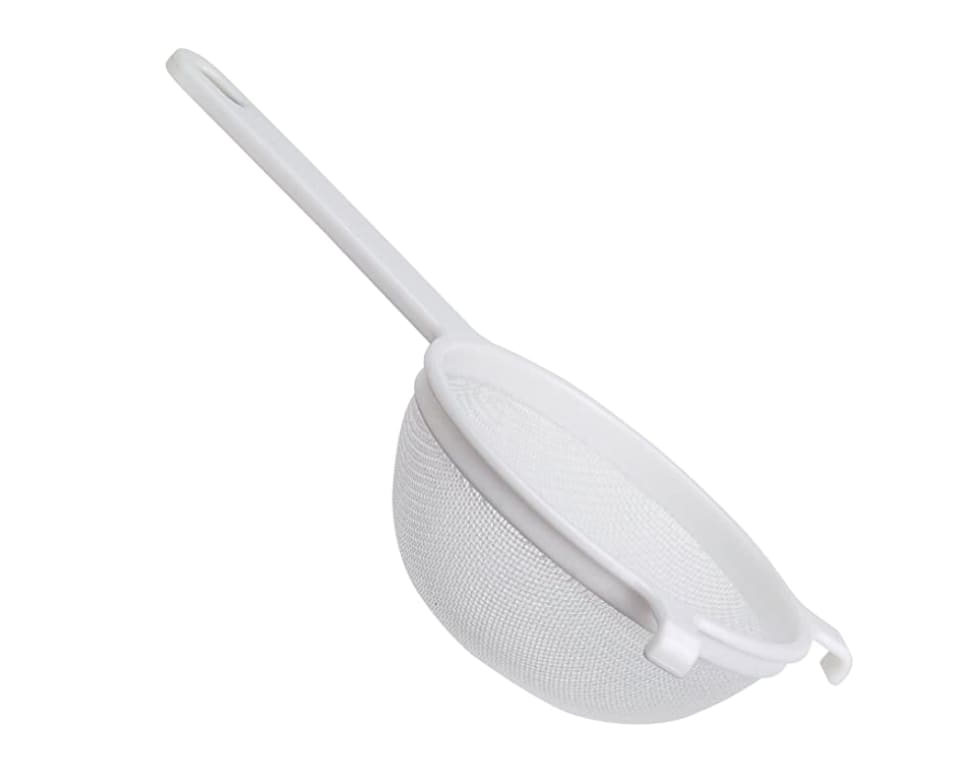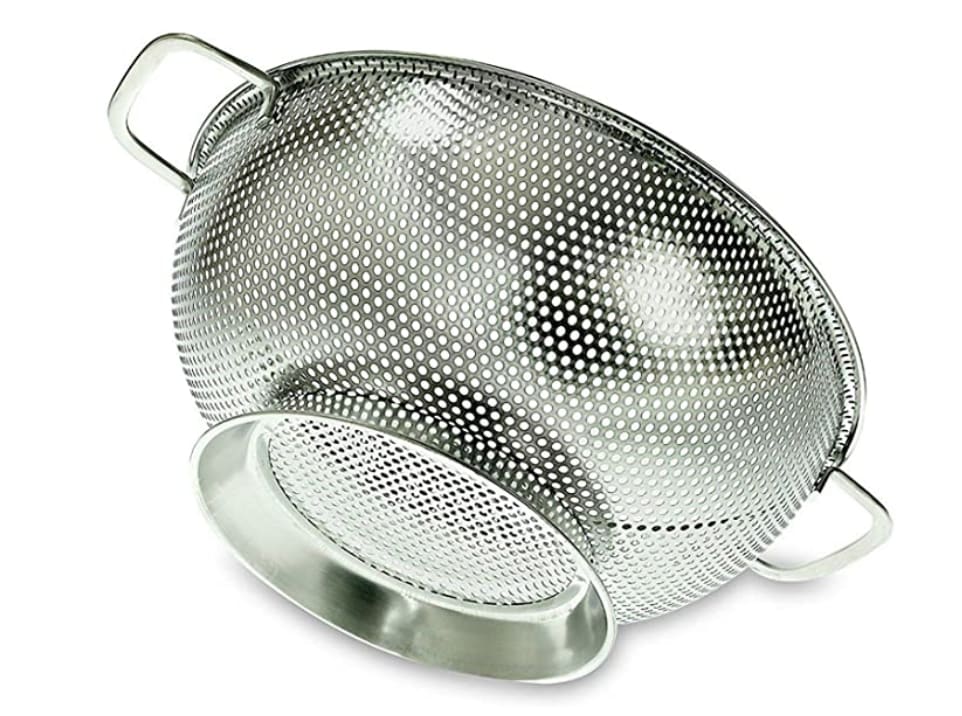 Black Boots
Black boots are pretty basic and finding a pair in your closet should be simple. In the event that you don't have a pair, don't go spending too much money to buy some you probably won't wear much again. If you do decide to purchase a pair, opt for some that can be worn beyond Halloween. After all, winter is coming. Another bank account-friendly option is to swap the boots for all-black sneakers that you can wear and mess up in case the party or parade you're attending gets a little rowdy.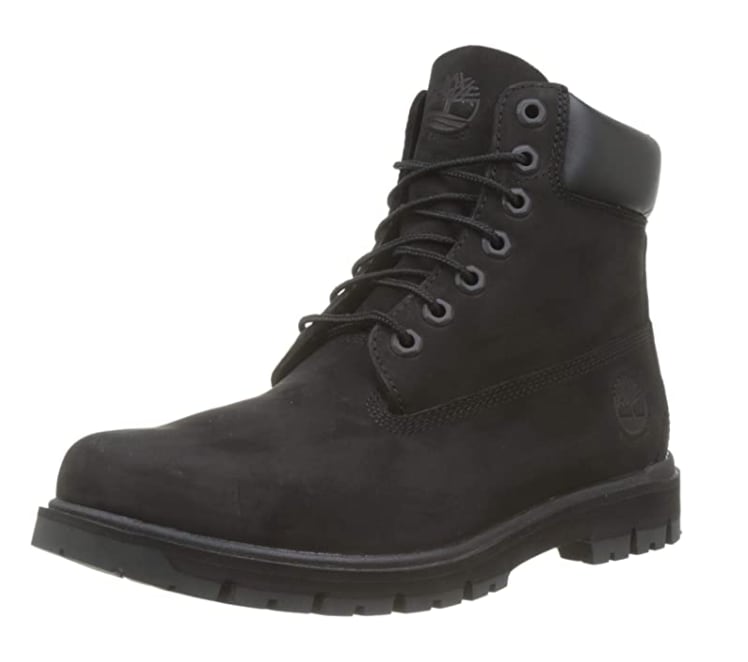 The "Red Light, Green Light" Doll
If you watched the show, the "Red Light, Green Light" doll from Episode 1 is probably one of the most haunting parts of the show. It's beyond us why anyone would want to dress like her, but we couldn't leave her out of the list. The killer robot doll might seem sweet on the outside but fans of the show know what she's really capable of, and that's what makes her a perfectly terrifying choice for Halloween. The doll is dressed as a young schoolgirl, and getting the outfit colors right will be essential for this to work. You can also tie your hair into pigtails and throw on red lipstick to pull it all together.
What you'll need
The doll is seen wearing an orange dress, with a yellow button-down blouse underneath, calf-length socks, and black shoes. 
Orange Skater Mini Dress
The orange skater mini dress might be hard to find in your closet, but it's easy to find online at an affordable price in case you never want to wear it again. Check out these options below.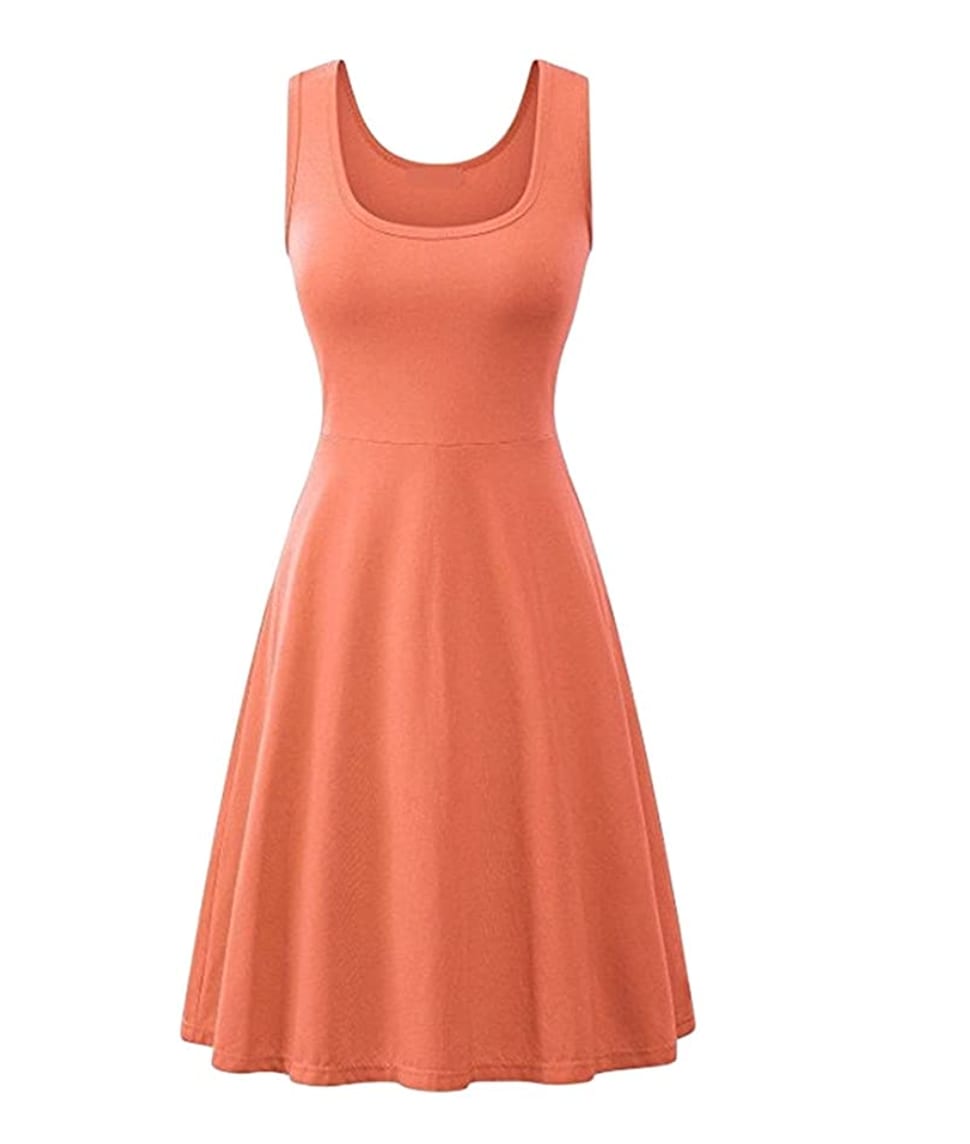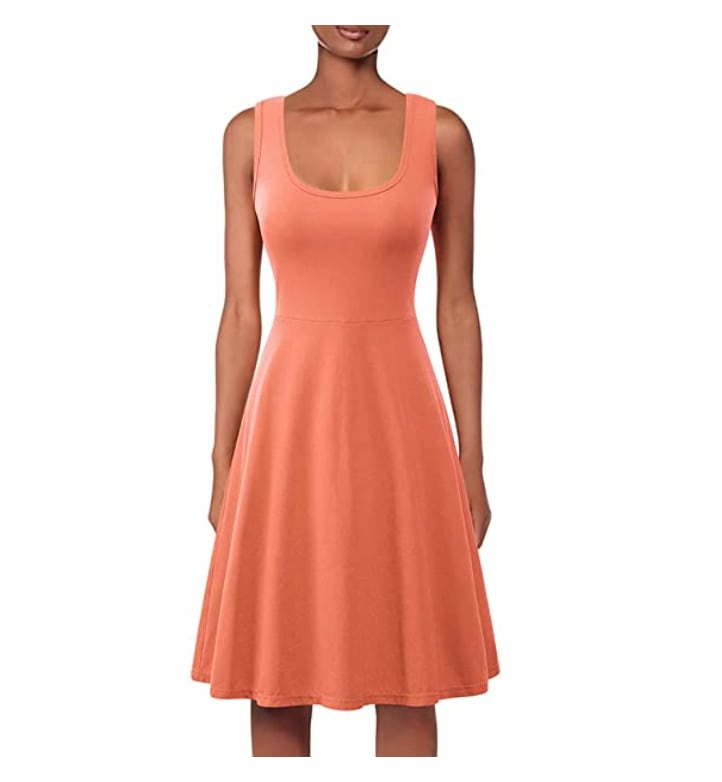 Yellow Blouse
If you can find a pale yellow short-sleeved button-down with a round collar, kudos to you. If not, just getting the color right might be enough to nail this look. Honestly, a white top or polo might work in this case too, but try to go for yellow for accuracy. We rounded up a few options below that are expected to arrive before your Halloween plans.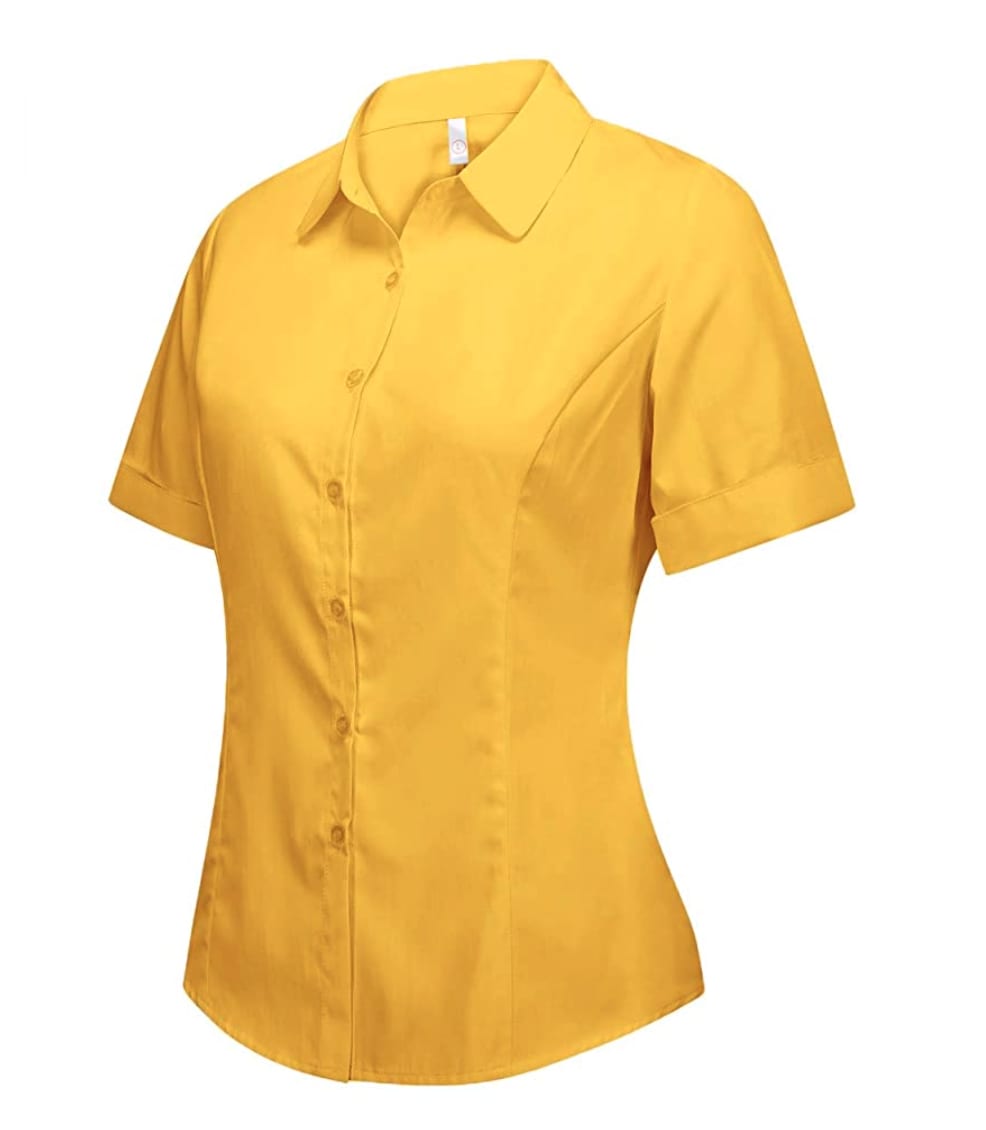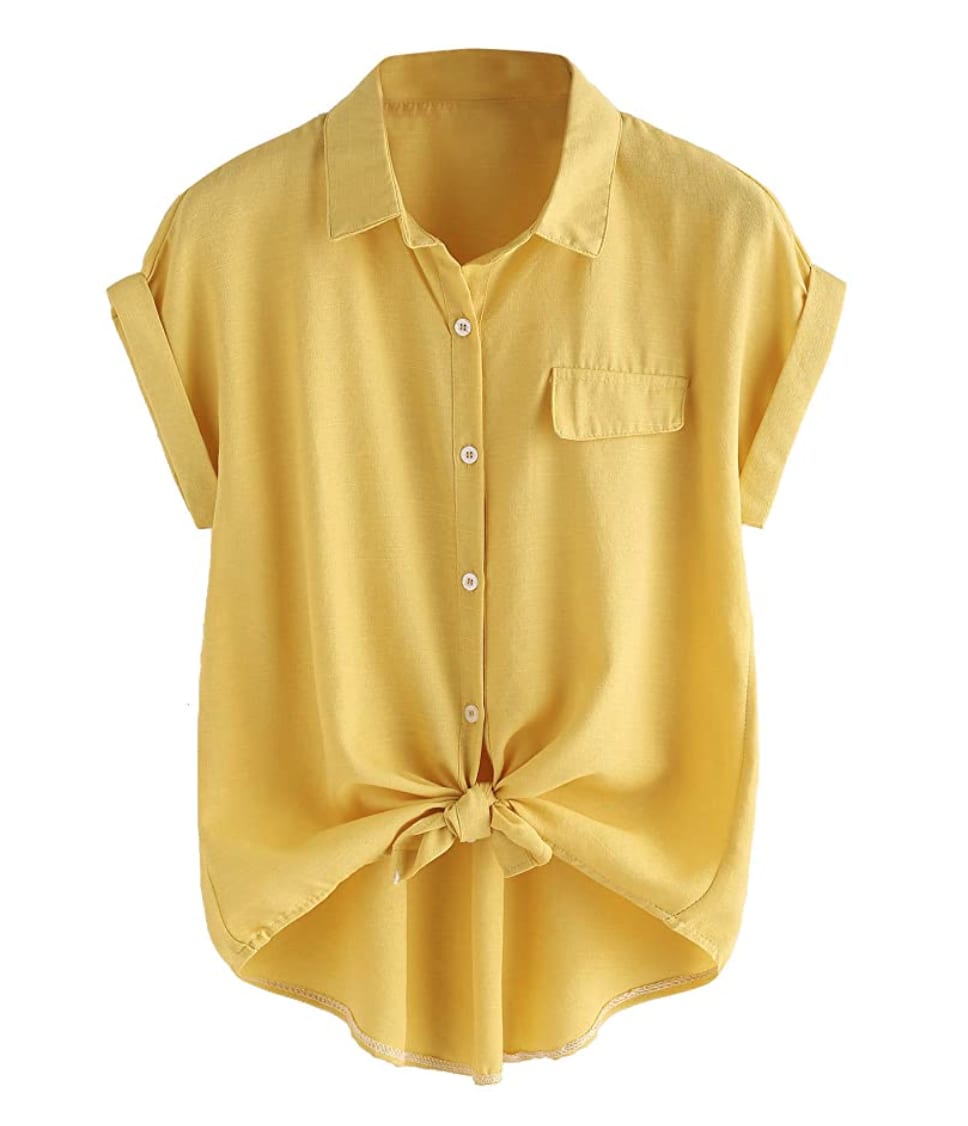 Calf-High White Socks and Shoes:
This part of the look is important because it makes the outfit appear more innocent, the way the doll was supposed to be perceived by the players. This is the way schoolgirl uniforms are usually worn, along with Mary Jane-style black shoes with a strap. Take it to the next level if you can get your hands on some white scalloped socks or some with ruffles. If not, a pair of calf or knee-length white socks should do the trick.