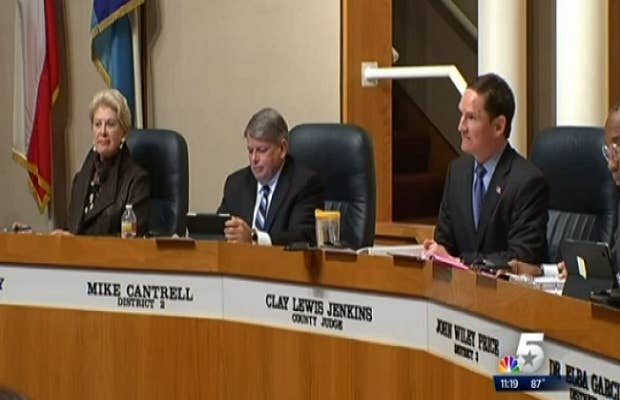 A Texas County Commission unanimously voted for slavery reparations because they didn't pay close attention to a proposal from its lone African-American member. 
The Dallas Morning News reports that on Tuesday, Dallas County Commissioners Court decided that blacks are deserving of reparations thanks to a resolution drafted by John Wiley Price, the only black commissioner. Furthermore, the other commissioners say Price duped them, as the resolution was presented as something for Juneteeth, which recognizes the end of slavery in the United States:
But Price's resolution went beyond taking note of Juneteenth; it included a long list of injustices endured by blacks, from slavery to Jim Crow to predatory lending practices. Then, in its final paragraph, it declared that the suffering of African-Americans should be "satisfied with monetary and substantial reparations."
Apparently, commissioners aren't used to having to actually listen to people speak to figure out what they're saying. However, when some learned what they'd just agreed to, they tried to switch their votes. A Republican commissioner reportedly changed his vote to an abstention.
It's also definitely worth mentioning that commissioners didn't get to see the resolution beforehand. Price attributed that to an "unintended mistake." 
Proving that Ta-Nehisi Coates' Atlantic cover story about reparations is still relevant, Price listed it as his inspiration for the resolution. He also noted that other ethnic groups have been indemnified for injustices committed against them. "We are the only people who haven't been compensated," he told the Morning News.
For insight, read Coates' piece. For success in life, pay attention when people are talking. 
[via Gawker and Dallas Morning News]
RELATED: Two Blacks Discuss This Month in Racism: May Edition
Send tips, photos and news developments to cityguidetips@complex.com.