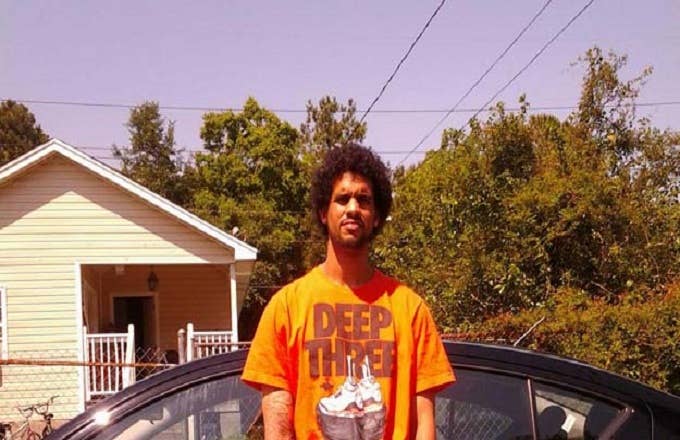 A man was shot and killed by police in Georgia yesterday morning while in police custody. 
The Atlanta Journal-Constitution reports that Charles Smith, 29, was arrested in Savannah, Ga. due to outstanding warrants. According to a spokesperson for the GBI, Smith was able to free himself from handcuffs, then kick through the window of the police vehicle where he was being held. The GBI spokesperson said that a weapon was found beneath Smith's body: 
According to the AP, Lang said officers noticed that Smith had a gun when he tried exiting the patrol car and he was shot by an officer. A gun was found under Smith's body and the incident was captured on video, Lang said.
Maurice Williams, who witnessed the shooting, offered a slightly different account to the Journal-Constitution: 



Eyewitness Maurice Williams, 27, said he knew Smith from the neighborhood. He said about 11 a.m. he saw Smith in the back of a police car. He stopped to watch it go by when Smith, who was about 6 feet 7 inches tall, kicked out the window, folded his legs out and pushed on the door.




Williams said the officer exited the patrol car as Smith kicked the window a third time. Williams said he heard the officer say, "Do you want to die?" while he shot Smith in the legs.




Williams said he saw Smith, still handcuffed, escape out the window and fall to the ground. He said the officer fired his weapon three more times, striking Smith in the head and back.
The circumstances surrounding Smith's death are under investigation, and Officer David Jannot, a 10-year veteran of the Savannah-Chatham Metropolitan, was relegated to paid administrative leave while the investigation is conducted. 
[via Atlanta Journal-Constitution]
Send tips, photos and news developments to cityguidetips@complex.com.