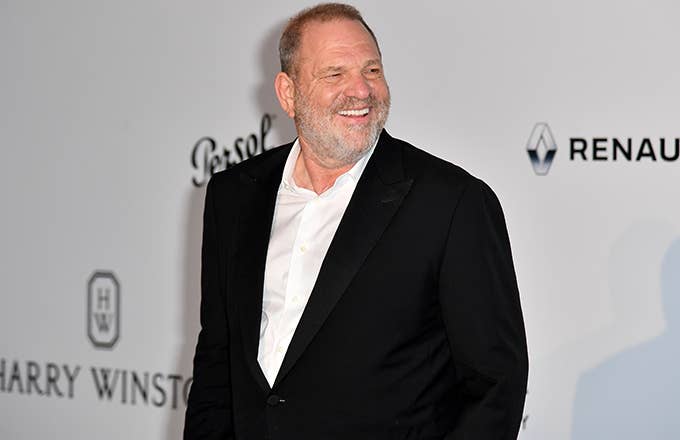 It looks like the Weinstein Company is going down, and not in a fun way. In the wake of his sexual misconduct scandalscandals, Harvey Weinstein's namesake production company is about to declare bankruptcy. The Los Angeles Times reports that talks to sell the company's assets have "collapsed."
"While we recognize that this is an extremely unfortunate outcome for our employees, our creditors and any victims, the Board has no choice but to pursue the only viable option to maximize the company's remaining value: an orderly bankruptcy process," said the board of directors in a statement.
At one point an investment group headed by Maria Contreras-Sweet, President Obama's former Small Business Administration leader, was set to buy the Weinstein Company. The group had planned to rename it and instate a new female-dominant board. They even raised about $40 million for a fund to compensate Weinstein's accusers. Given Contreras-Sweet's lack of experience in the entertainment industry, the fact that she would be spearheading such a move did come as somewhat of a surprise.
Unfortunately, the deal tanked when Weinstein and his former company became the target of a civil rights lawsuit filed by the New York attorney general's office on Feb. 11. Atty. Gen. Eric Schneiderman took issue with the proposed sale. Based on the documents he reviewed, he was unsure if the aforementioned victims fund even existed. The bid was backed by billionaire investor Ronald Burkle and Dallas private equity firm Lantern Asset Management to the tune of $500 million.