Busta Rhymes on Peter Dinklage's Rap Skills: 'He Got Bars'
Busta reminds the world Dinklage used to rap.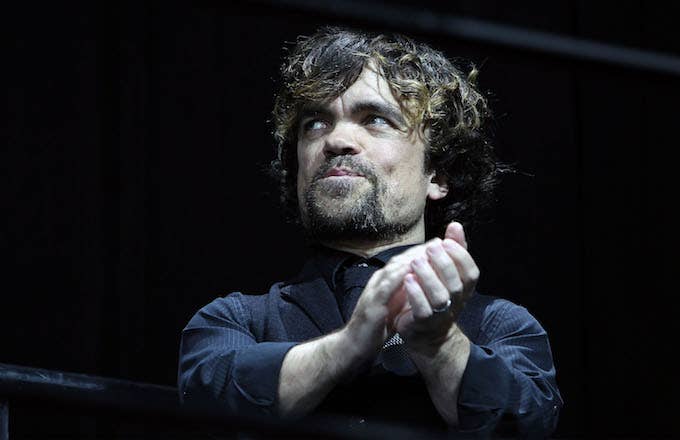 Getty
MELBOURNE, AUSTRALIA - MAY 16: Peter Dinklages poses as he arrives at the Australian premiere of 'X-Men: Days of Future Past' on May 16, 2014 in Melbourne, Australia. (Photo by Graham Denholm/Getty Images)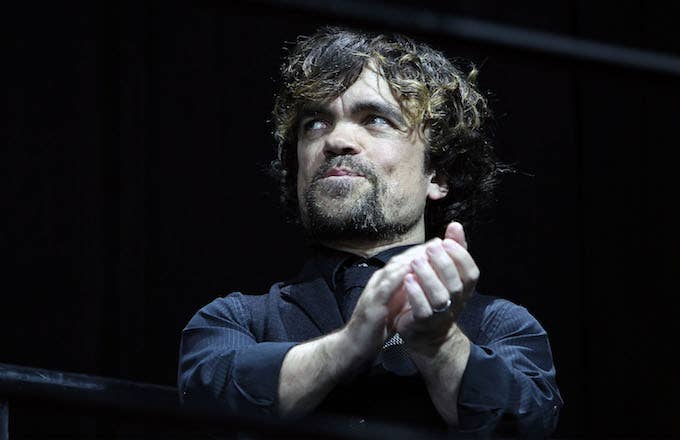 Like every other year, 2018's batch of Super Bowl ads featured plenty of celebrity appearances. There was Cardi B for Alexa, Chris Pratt for Michelob Ultra, David Harbour for Tide, Danny DeVito for M&M's, and Iggy Azalea for Monster, just to name a few; however, one of the most memorable celebrity cameos was, without a doubt, Peter Dinklage for Doritos Blaze.
The Game of Thrones star delivered a lip-syncing performance of Busta Rhyme's rapid-fire verse in "Look At Me Now." It's a difficult rap that very few people can execute; however, Dinklage seemed to pull it off effortlessly. Here's a reminder:
Impressive. But how much help did Dinklage receive from his commercial co-star Busta Rhymes? According to Bus-a-Bus, his assistance was very limited.
"I actually didn't teach him. I just gave him some guidance," the rapper told TMZ this week. "He already knew what he was doing. As a matter of fact, Peter Dinklage used to have his own rap group. He got bars of his own, let's not get it fucked up."
And Busta is right. Before he took on the role of Tyrion Lannister, Dinklage was part of a punk/rap/funk band called Whizzy. NME actually revealed this amazing tidbit back in 2017, along with photographic evidence. The actor also spoke briefly about the band in a Billboard interview last September.
"I have a pretty big scar that runs from my neck to my eyebrow. I was in a band called Whizzy for many years in New York. We were this punk-funk-rap band," he said. "We played a show at CBGB, and I was jumping around onstage and got accidentally kneed in the temple. I was like Sid Vicious, just bleeding all over the stage. Blood was going everywhere. I just grabbed a dirty bar napkin and dabbed my head and went on with the show. We didn't care much about personal safety. We were smoking and drinking during our shows, and one time my bass player fell off the back of his amp because he passed out. It was one of those bands."
Busta was also asked if Dinklage would make an appearance on his upcoming album. The rapper refused to confirm anything.
"I'm not gonna disclose that just yet," he said. "Y'all stay tuned."