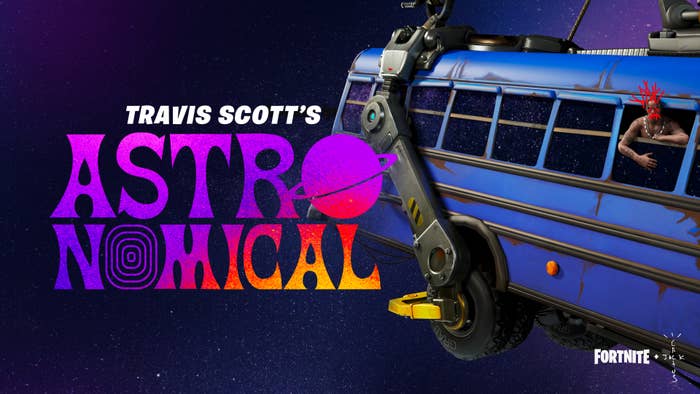 Epic Games confirmed on Monday that from April 23 through 25, Travis Scott will be hosting a "one of a kind musical journey" on Fortnite titled Astronomical. La Flame will also debut a new song. 
In the meantime, Fortnite is offering players the opportunity to unlock a banner icon, spray, and his Rage emote, but you will need to complete a few challenges first. 
For the first challenge, all you need to do is head on over to The Yacht or Apres Ski, and dance for 10 seconds on the either one of the dance floors. Then, in order to get the spray, you will need to bounce off the five Giant Astro Heads on the map. They are located in the following places:
East of Sweaty Sands
West of Sweaty Sands 
Northwest of Sweaty Sands, on the cliffside near the coast
Northwest of Pleasant Park, near the coast 
In the northwest area of the largest island north of Sweaty Sands, near the event stage
If you need more of a visual aid, these should help. 
You're going to want to stay on that same island north of Sweaty Sands, and head on over to the event stage to get the banner. 
By completing those three challenges, you will also unlock the Rage emote, and some new skins.