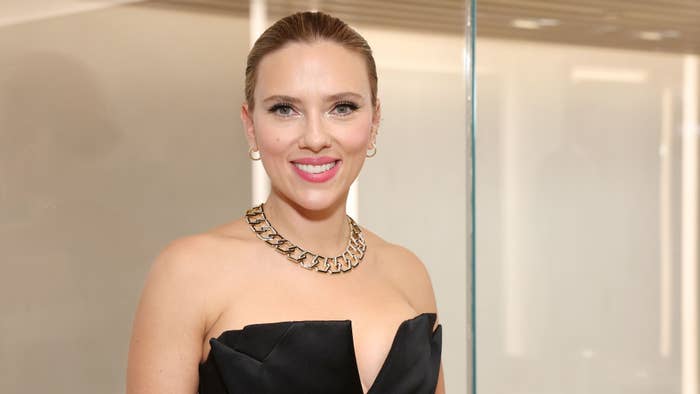 Scarlett Johansson will executive produce and star in the limited series Just Cause for Amazon Prime Video. Deadline reports this will mark the first time the two-time Oscar nominee has led a project on the small screen. 
Just Cause is based on the 1992 novel of the same name by John Katzenbach. A source told Variety that Johansson will play a female version of the book's protagonist named Madison "Madi" Cowart, a newspaper writer in Miami. After receiving a letter from a death row inmate who claims to be innocent, Cowart goes to cover their final days only to make a few discoveries along the way. 
Johansson starred as the daughter of Harvard law professor Paul Armstrong, played by the late Sean Connery, in the 1995 altered movie adaptation of Just Cause. It was her second-ever feature film role.
Johansson is reportedly filming Project Artemis, which is being directed by Jason Bateman. The cast includes her longtime MCU co-star Chris Evans. Speaking of the Marvel Cinematic Universe, the actress is said to be working with studio head Kevin Feige on an endeavor unrelated to her Black Widow character.
"We are already working with Scarlett on another non-Black Widow related top-secret Marvel Studios project with her as a producer," Feige told a reporter last year. 
Their reunion comes after Johansson reached a $40 million settlement with Disney following a lawsuit against Disney for an alleged breach of contract when Black Widow was simultaneously released in theaters and on Disney+.