Here's Pardison Fontaine's Response to Dwayne Johnson Saying He'd Want to Be Megan Thee Stallion's Pet
Megan Thee Stallion's boyfriend Pardison Fontaine responded to Dwayne Johnson saying that, if given the choice of any celebrity, he would want to be Meg's pet.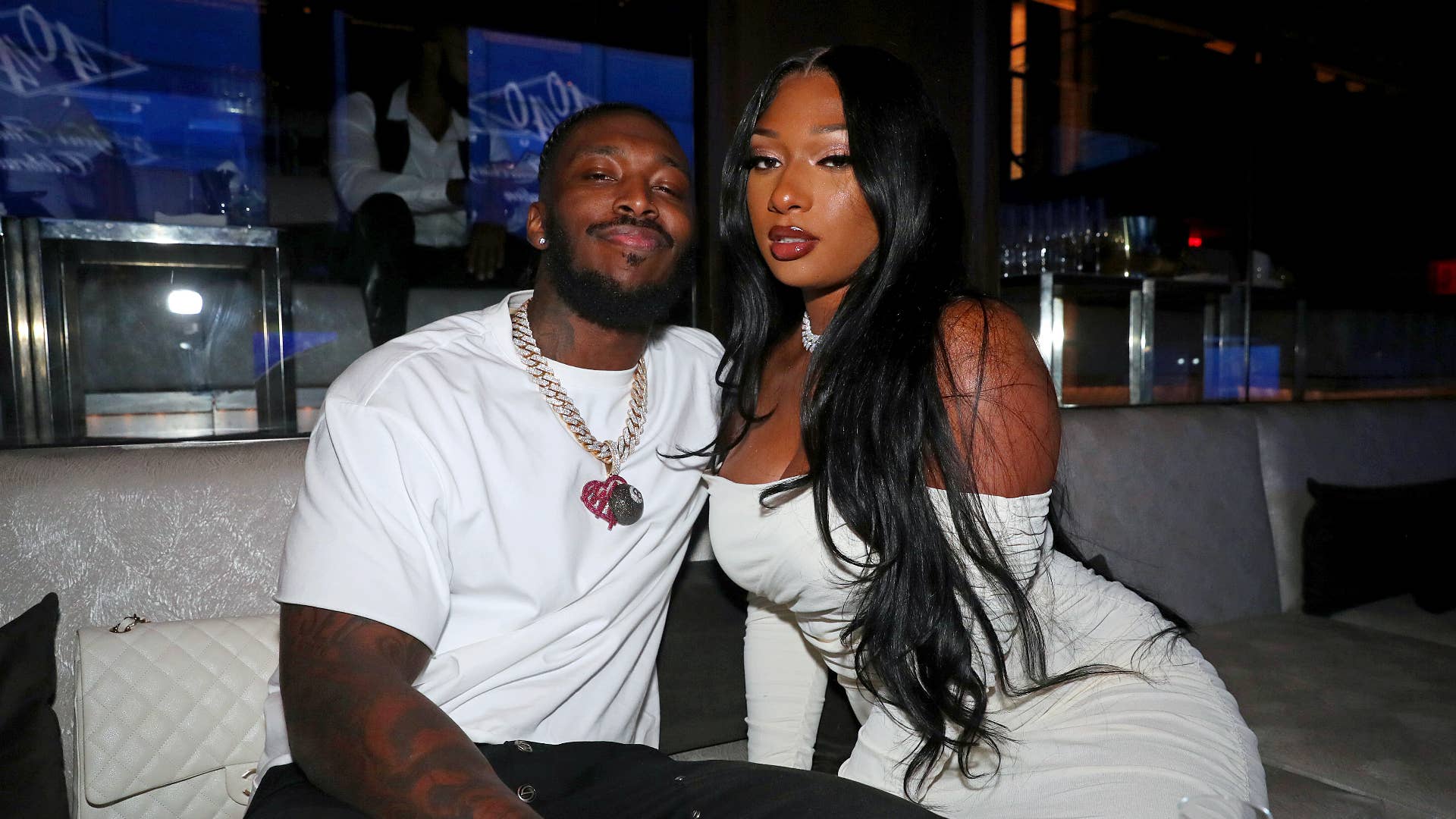 Getty
Pardison "Pardi" Fontaine and Megan Thee Stallion attend Jay-Z's 40/40 Club 18th Anniversary celebration.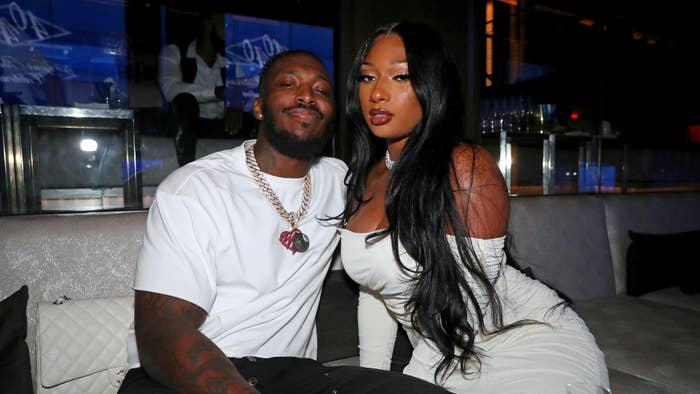 Megan Thee Stallion's boyfriend Pardison Fontaine weighed in on Dwayne Johnson saying, without hesitation, that he would want to be her pet.
"Of all the things to be worried about y'all think I'm mad at the Rock," the prolific songwriter wrote. He went on to say he deleted an Instagram comment in which he told Johnson to "teach your wife to use seasoning," admitting it was "maybe" in "poor taste."
"All our dogs named after #s. Just teach your wife to use seasoning … You'll be iiight … Moana is the shit tho," the initial comment read, perXXL. Lauren Hashian, Johnson's wife of nearly three years, is the daughter of Sib Hashian, an Armenian-American drummer who was most notably a member of the band Boston.
Johnson shared a montage of himself and DC League of Super-Pets co-star Kevin Hart responding to animal-related questions while promoting the animated feature. When asked if there was a celebrity whose pet they would want to become, the Black Adam star quickly said Megan Thee Stallion, which made Hart laugh. 
Johnson declined to elaborate the reasoning behind his response, saying, "Well, we don't have to talk about that." 
Megan has six dogs named Oneita, Dos, 4oe, 5ive, Six, and X.