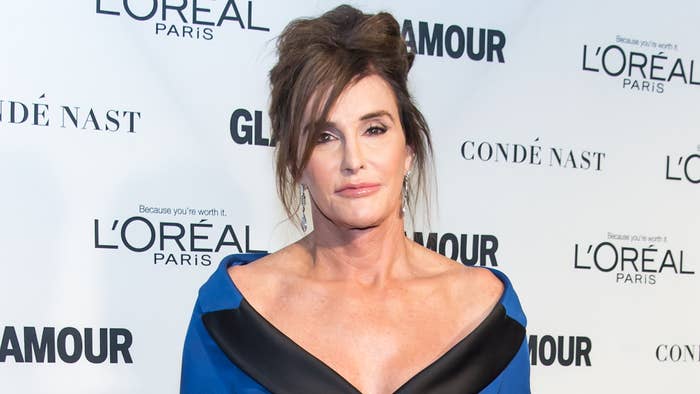 Caitlyn Jenner took to Twitter Tuesday to show her support for Dave Chappelle as he continues to defend his remarks in the controversial Netflix special The Closer.
"Dave Chappelle is 100% right. This isn't about the LGBTQ movement. It's about woke cancel culture run amok, trying to silence free speech," Jenner wrote. "We must never yield or bow to those who wish to stop us from speaking our minds." 
In the clip that Jenner posted, Chappelle addressed a rumor that he refused to speak with trans employees at Netflix, saying he would've accepted an invitation, if he were to receive one. Chappelle also claimed he would be "confused about what we're speaking about, I said what I said, and boy, I heard what you said."  
Trans employees and allies at Netflix staged a virtual walkout, and held a rally outside of company headquarters in Los Angeles earlier this month over the special and co-CEO Ted Sarandos repeatedly defending Chappelle's harmful comments. 
In The Closer, Chappelle proclaims that, like J.K. Rowling, he's "team TERF," an acronym used to describe a feminist who intentionally excludes transgender women's rights."I agree. I agree, man. Gender is a fact. You have to look at it from a woman's perspective," the comedian said. 
When asked about Rowling's remarks in an interview with ET Canada, Jenner said she has "trouble with anybody who's going to criticize people on a subject they know absolutely nothing about." 
Needless to say, Jenner's defense of Chappelle has provoked reactions among people online, which you can read a sampling of below.