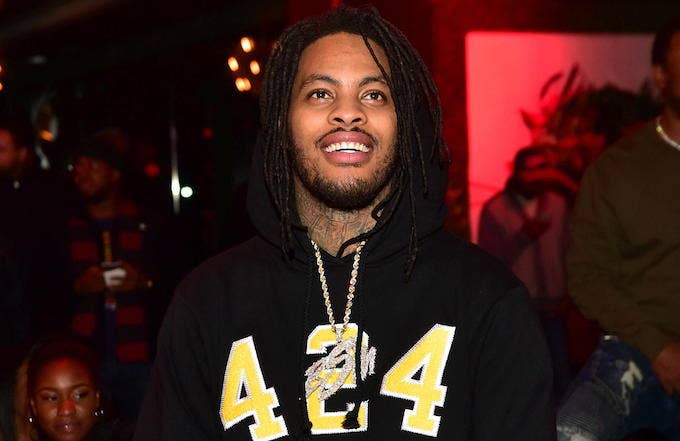 Today, Waka Flocka (real name Juaquin Malphurs) and his wife Tammy Rivera are celebrating four years of marriage. While the couple has had their fair share of ups and down, most famously their split in 2016, they've been able to maintain their union and keep the love alive.
"I used to be one of those people that say, 'Yo, fuck these bitches,'" Waka told XXL. '"I don't need no bitch.' When I got a woman, I was like, 'You right. It's fuck these bitches.'"
Since Waka was able to win back his wife's trust after admitting to infidelity, he has some marriage advice for Offset and Cardi B. "My advice for them is keep your house strong," he continued. "Don't let nobody get inside your household and change your opinions and the way you feel about your spouse or your significant other. I think y'all should always have an understanding and have a ground; y'all should always talk about things, like, 'Baby, if this happened,' or 'What if this happened?' I think it should always be y'all two agreeing on whatever happens next, before anybody else put words in y'all mouth or ideas in your mind."
Offset and Cardi B were recently embroiled in their own cheating scandal. Back in December, someone hacked into Offset's iCloud was leaked videos of him in a hotel room with a naked woman who was not his fiancée. Though Cardi did issue a warning shot that such behavior would not be tolerated again, yet another video starring Offset and an unidenified woman was leaked in early January. After countless comments from fans on Twitter, Cardi basically told everyone to back off. "I'm going to make a decision in my own times with my heart and mind," she wrote in a now-deleted tweet. "I don't need to be rushed or be told what to do. It's my life! I belong to me, not to the world."
Cardi's decision echoes how Waka feels about his own relationships. All in all, the "No Hands" rapper says its important to act as your partner's representative. "You gotta be cautious and you have to think when you make moves, because you're representing another person," he admits. "So you have to approach things from a perspective of being a married man; on top of being an artist; on top of being a celebrity. You have to stand for damn-near the same things she stands for. So if somebody ask me a question, I damn-near gotta answer it how both of us feel, not just how I feel. How would she look at it? It's always 'How would Tammy look at this?' or 'What does Tammy think?' So it's like that."
Here's to hoping the newly engaged couple takes Waka's advice to heart.