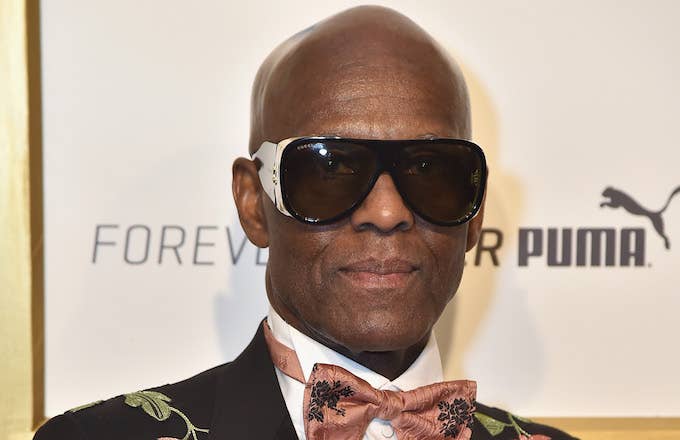 Dapper Dan's life story is coming to the big screen thanks to Jerrod Carmichael and Sony.
The untitled biopic will be based on Daniel "Dapper Dan" Day's legacy as the godfather of hip-hop fashion. Sony is currently developing the project based on Day's soon-to-be-released memoir, which will be adapted by comedian and former sitcom star Jerrod Carmichael. Dapper Dan and his son and brand manager, Jelani Day, will executive produce the film.
Dapper Dan's rise in fashion is one marked by many highs and lows. The streetwear pioneer made a name for himself with one-of-a-kind pieces made from monogram luxury prints. His designs—or "knock-ups," as he's called them— put Harlem style on the map during the '80s and '90s, appearing on high-profile celebrities like Eric B. & Rakim, Diddy, Jay-Z, Mike Tyson, and Floyd Mayweather.
Dapper Dan's popular designs put him in some legal trouble with luxury brands that eventually led to closing of his 125th Street store. However, bigger and better things were ahead. After Gucci was called out for debuting a balloon-sleeve bomber jacket that was almost a carbon copy of Dapper Dan's design, the fashion house decided to break bread with the legendary tailor. Earlier this year, Gucci and Dapper Dan officially went into business together via a by-appointment studio for custom fits. The boutique is the first major luxury retail location ever to open in Harlem.
Carmichael will write and produce the biopic alongside Sony-based producer Josh Bratman of Immersive Pictures.