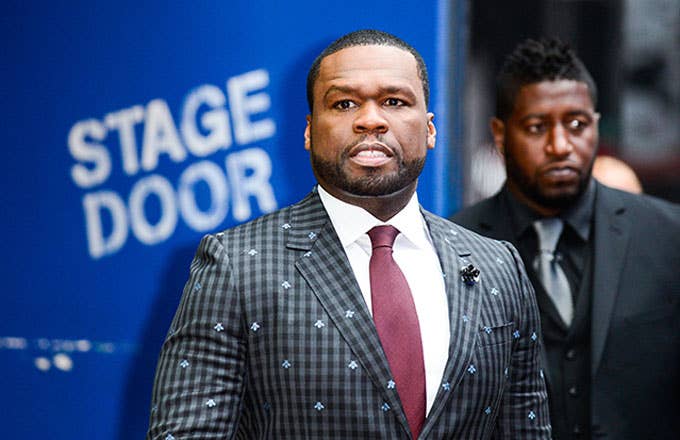 On Sunday, just hours before the Season 4 finale of Starz's crime drama Power, 50 Cent (who you're probably aware is a producer for the show) sent out the following message to fans of the program/people with Starz in their cable package:
"I don't think the STARZ network realize your watching POWER because it's my show. So take STARZ out of your cable package after you see POWER tonight. Then they will understand I bet. #50centralbet"
If you're having some déjà vu at the moment, it's because this isn't the first time that the rapper/businessman has threatened Starz over the show—which happens to be their highest ranking program.
Previously 50 threatened to take Power to a different network (multiple times) and also caused some controversy by publicly saying that Starz accused him of leaking the show, before saying that he did (though it's hard to tell if it's a joke or not, you be the judge).
Anyway, you can catch the final episode, "You Can't Fix This," tonight at 9 p.m. ET if you missed it on demand. Though what you do afterward (and also before...now that I think about it) is entirely up to you.