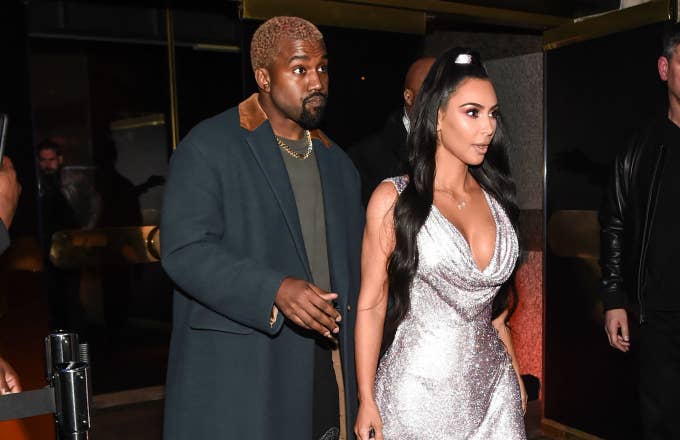 Just in case there was any doubt: Kim Kardashian has got Kanye West's back in his feud with Drake.
Following a tweet storm from Kanye that included various claims of how his rap peer is trying to damage his career and life, Kim sent out a few tweets of her own telling Drake to step back.
"Never threaten my husband or our family," she wrote. "He paved the way for there to be a Drake."
She even @ed Drake so you know it's real.
Kim continued, "My husband is the most brilliant person, the most genius person that I know. He has broken so many boundaries, everything from music, stage design, fashion and culture and will continue to change the world."
According to Kanye, Drake threatened him over the phone—multiple times based on his tweets—though he never specified what Drizzy said during those exchanges. 
Kim's involvement seemed inevitable in this latest saga. Back in September, she shot down a rumor that she and Drake hooked up. "Never happened. End of story," she said. While that seemed to clear the air, Kanye went at Drake shortly after because he felt the Toronto rapper's silence on the rumor allowed it to spread. "The fact that it's people making rumors or thinking that you fucked my wife and you not saying nothing and carrying it like that, that don't sit well with my spirit," he explained.
Drake has kept relatively silent on the issue, at least for now. His only response so far has been an Instagram Stories post with a bunch of crying laughter emojis.