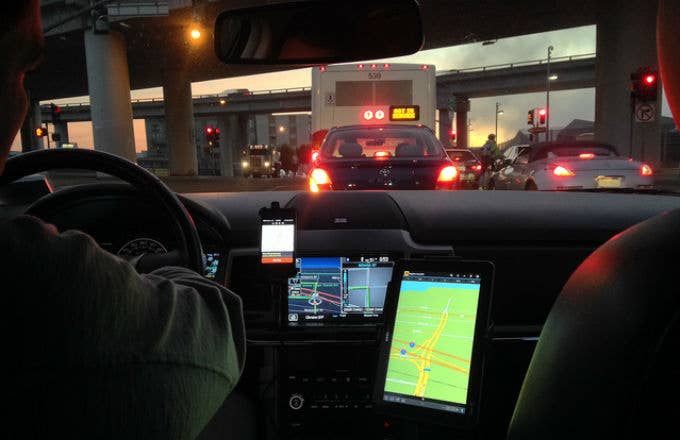 A woman chose to name her baby not after an Instagram filter nor a beer—no offense Bud Weisser and Miller Lyte—but after the both hated and loved car service Uber after giving birth in one of the company's cabs.
The five-star rated birth story happened last week when 25-year-old New Delhi mother Babli took an Uber after not being able to get an ambulance quick enough to go to the hospital. Uber driver Shahnavaz Khan, 24, raced to get Babli to the hospital before she went into labor but wasn't able to because of traffic. When Babli, like this totally chill mom, went into labor in the car Khan passed her the aux cord gave her towels and blankets. Babli gave birth to the baby boy before finally arriving to the Safdarjung Hospital. She named him Uber because Khan had helped her. 
Welcome to the world, baby Uber!