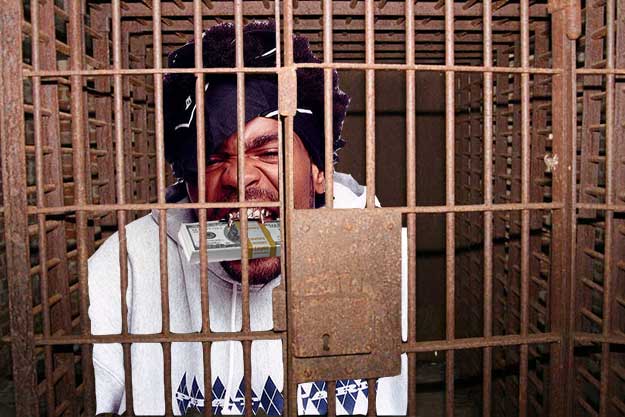 'Tis the season to pay the piper, y'all... and by "piper" we mean "the taxman who pipes you out every April 15." So if you're expecting a rebate, send it our way (trees are expensive!)—and if you come out on the other side of the ledger, we strongly suggest you at least consider coming up off that check, lest you wind up like Method Man, who got his ride repossessed last year. According to the annual list of delinquent taxpayers released this past Monday by the California Franchise Tax Board, Pamela Anderson might also get a couple things repossessed if she doesn't come up off that $493,000 she owes the state.
At least she's smart enough to just focus on Dancing With The Stars and not comment on her lien. Method Man's original excuse that he forgot because he was high (which he's since angrily recounted) struck us as his worst idea since sticking with Def Jam. Read on for Meth and some other public figures who need to rethink their rationales...
• CLICK HERE TO LAUNCH THE WORST EXCUSES FOR CELEBRITY TAX EVASION SLIDE SHOW...