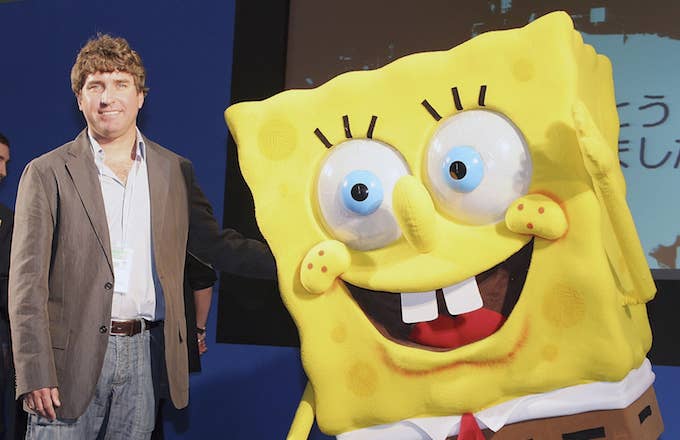 SpongeBob SquarePants fans have come out in full force. 
Just days after the show's creator Stephen Hillenburg died at the age of 57, Isreal Colunga launched an online petition calling on the NFL to honor the man behind the animated series.
"As a tribute to his legacy, his contributions to a generation of children, and to truly showcase the greatness of this song, we call for 'Sweet Victory' to be performed at the Halftime Show," Colunga wrote on Change.org.
The petition has garnered a lot of attention and support since its creation about one month ago. As of Wednesday evening, more than 1 million people have signed the petition, which lists a goal of 1.5 million signatures. Though the NFL isn't obligated to heed fans' calls, the amount of support the petition has received underscores Hillenburg's cultural impact.
"Sweet Victory" was featured on "Band Geeks"—a fan-favorite episode in which Spongebob and his marching band perform at the "Bubble Bowl." The song also appeared on the show's 2005 soundtrack, SpongeBob SquarePants: The Yellow Album.
"It's a hugely inspirational song that I listen to when working out and boosting confidence, but besides that I want it played at the Super Bowl to honor the man who gave us one of the greatest and most quotable cartoons of all time," one fan commented on the petition's page. "His legacy should be honored for all the laughs and smiles his precious creation gave us both as children and as adults."
Super Bowl LIII will take place Feb. 3 at Mercedes-Benz Stadium in Atlanta. The halftime show will be headlined by Maroon 5.