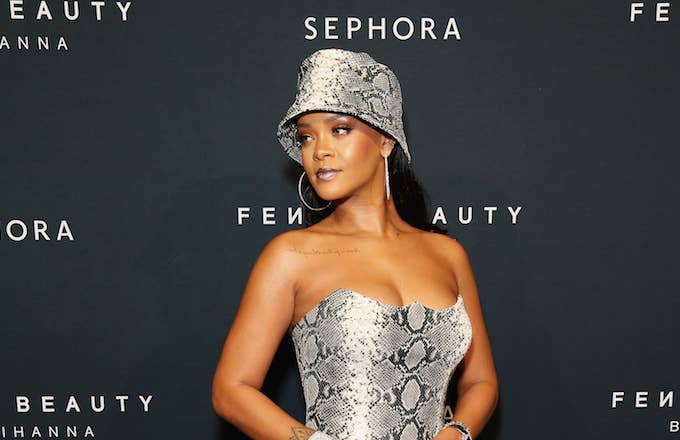 In the days leading up to Donald Glover's Guava Island premiere, people noticed Rihanna had not promoted the film despite having a co-starring role. She also remained silent after the project's Coachella debut and Amazon Prime release, which of course raised questions among her and Glover's fans. 
Well, on Wednesday night, RiRi made her first public statement about Guava Island in a heartfelt thank-you note to both Glover and the Navy.  
"Glover] you are a true gem to the culture," she wrote on Instagram. "I'm so proud of you and the work you put into making this film. I felt how close this was to you and your entire team! Thank you for trusting me with this role.'
Read Rihanna's full message below. 
GuavaIsland is available to stream now on Amazon Prime. The film was directed by Hiro Murai, and co-stars Letitia Wright and Nonso Anozie.