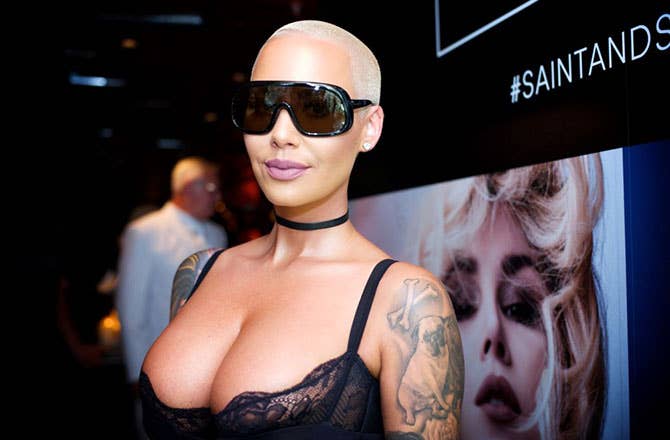 People are pretty convinced Amber Rose and 21 Savage are an item.
On Monday afternoon, Rose fueled dating rumors after posting an Instagram story in which she and Savage shared a kiss while listening to "The Lady in My Life" by Michael Jackson. It's the latest piece of evidence that points to a full-fledged relationship.
​Just last week, Rose and Savage were spotted leaving a restaurant together and driving away in the same vehicle. We know, that really doesn't mean shit; however, sources also said the two have spent every day and every night together for the past couple of weeks. And according to TMZ, they've already met each other's families, which leads many to believe this isn't something casual.

Let's take a look at the other pieces of evidence.
Earlier this week, Savage was filmed getting his dreads cut while Rose looked on. Of course, people suspected Rose of influencing this decision.
Savage also shared an Instagram story in which he is seen doting on the model, telling her things like, "I'm so happy I met you. You're beautiful, even when you're not trying to be."
Not exactly "savage" behavior, but the rapper is making no apologies.
And there was this meme Rose recently posted: