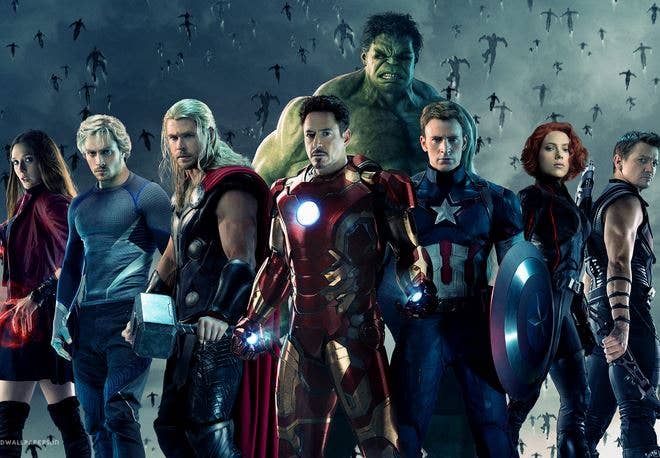 Hulk (and the rest of The Avengers) continued to smash all other movies over the weekend, as Age of Ultron brought in another $72 million to win the box office for a second weekend to the surprise of absolutely no one. The movie has now made $875.3 million globally, which is an insane number, but also surprises no one. 
What was sort of surprising was how weak this week's No. 2 was, as Hot Pursuit, a movie about a hot cop who doesn't know how to be hot (Reese Witherspoon) and her hot prisoner who definitely knows how to be hot (Sofia Vergara​), debuted to only $13 million, according to Variety.
At this point, Witherspoon's great Mother's Day monologue on last night's SNL might be a bigger hit. 
Rounding out the top five this week was Age of Adeline ($5.6 million), Furious 7 ($5.2 million) and Paul Blart Mall Cop 2 ($5.2 million).