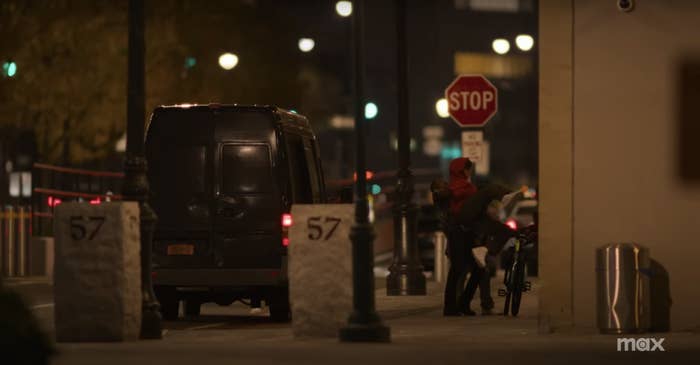 For many avid TV watchers and fans of limited series, HBO has long been associated with quality, engaging content. As a tweet from Wosny Lambre succinctly put it, "9/10 times I watch a Netflix original and think to myself 'HBO would never air this shit.'" While Netflix, Hulu, and Amazon Prime (not to mention other newcomers like Peacock, Disney+, Apple TV+, and Paramount+) all have impressive libraries when it comes to scope and volume, it is HBO's content that consistently shines when stacked against the rest.
One example of HBO's quality scale is their original series Euphoria, the Zendaya-led Sam Levinson-directed whirlwind that returns for Season 2 on Sunday, Jan. 9. The series, which takes a unique look at addiction, modern teen life, and so much more, brought a lot to the table across its eight-episode first season run; two additional, holiday-themed episodes hit HBO Max during the quarantine-induced wait between seasons, and we're left with a hard-hitting, risk-taking look at life through a dizzying array of problems. It's one of the few series out today that brings the intensity and has a banging soundtrack to boot. No wonder Zendaya took home her first Emmy for her work in the weekly series, which HBO and Levinson produce and create alongside the indie powerhouse A24.
Of course, with so much quality on the air, it can be difficult to prioritize which shows to watch on the streaming giant. This gets even trickier when you consider the additional offerings provided by HBO Max's streaming acquisition of fan-favorites like South Park, Friends, and The Fresh Prince of Bel-Air—plus collections from Adult Swim, Looney Toons, and Crunchyroll. If you're late to the HBO party, you might have some serious catching up to do in order to be up to date on some of the most critically acclaimed cultural touchstones from the last few decades.
While the following list of series is by no means exhaustive, it's certainly an excellent jumping-off point for anyone wanting to make sure they get the most out of their $14.99/mo. subscription (because let's be real: you're paying for the ad-free version). From The Sopranos and Game of Thrones to Rick and Morty and Entourage, here are the best series to stream on HBO Max. 
Full Circle (2023)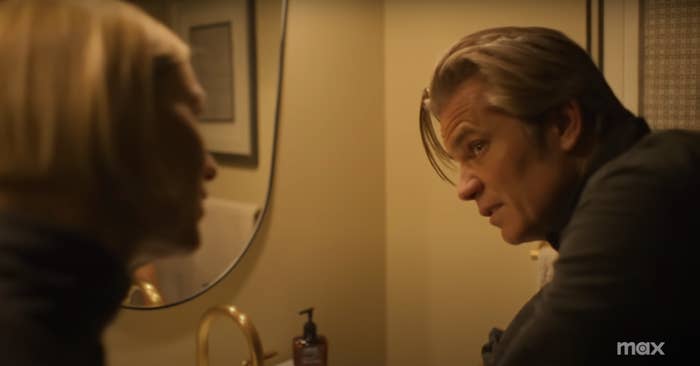 Cast: Zazie Beetz, Claire Danes, Jim Gaffigan
Genre: Mystery, Thriller
Rating: TV-MA
Seasons: 1
From acclaimed film director Steven Soderbergh, this six episode mystery miniseries is full of maze-like twists and impressive performances. Featuring a cast lead by Zazie Beetz, Claire Danes, and Jim Gaffigan, Full Circle is a thrilling, interconnected story about different characters in New York City and a botched kidnapping. As one big puzzle, it can be a bit confusing at times, but thanks to strong direction and an equally strong cast, the overall experience is one of the more enjoyable miniseries available to stream.
Winning Time: The Rise of the Lakers Dynasty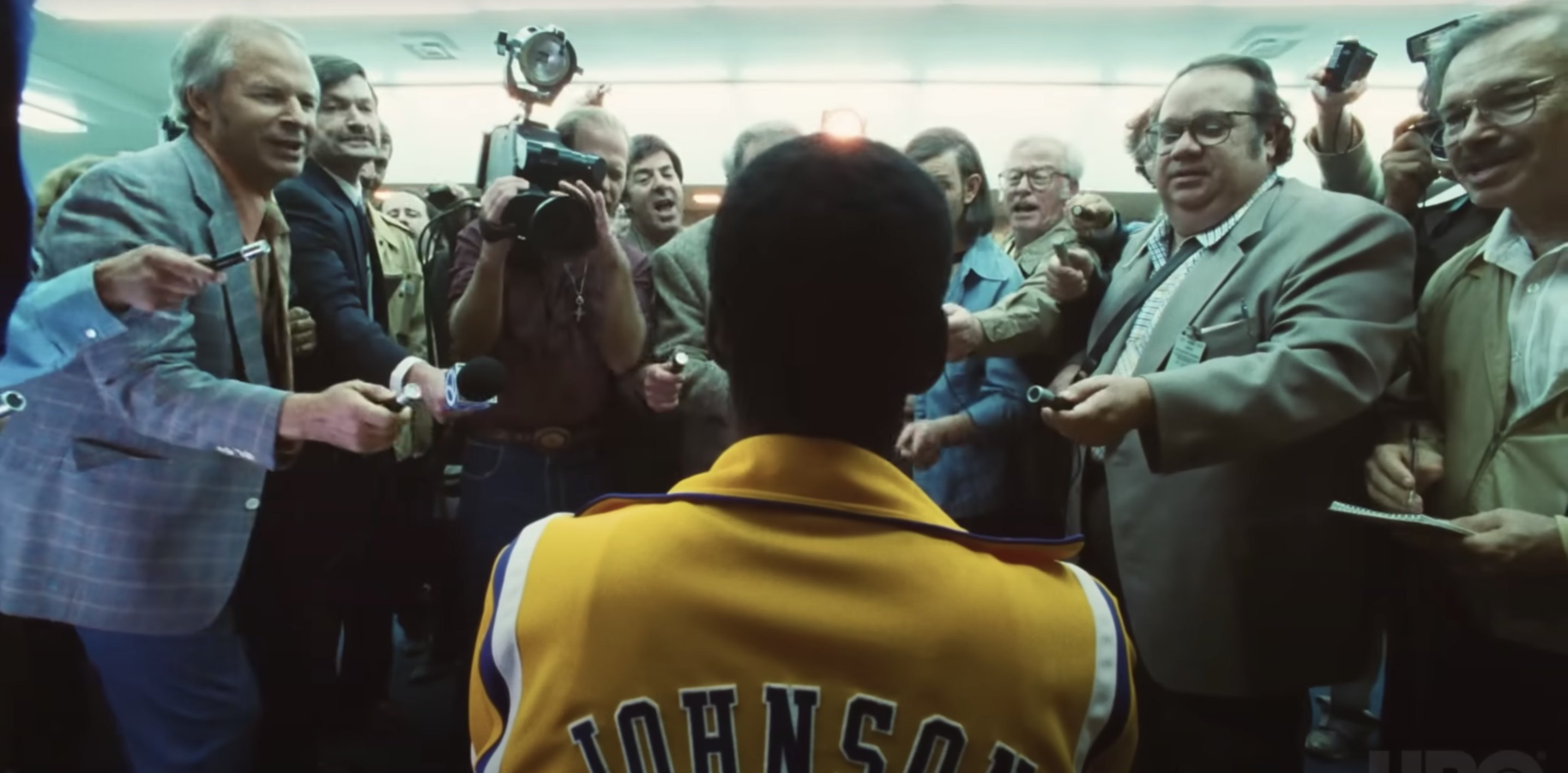 Cast: John C. Reilly, Quincy Isaiah, Jason Clarke
Genre: Drama, Sports
Rating: TV-MA
Seasons: 2
The second season of Winning Time is here in all of its glitzy, 1980s sports drama glory. Featuring a cast of all-star performances (and giving each one a moment to shine in the spotlight), this is as satisfying a continuation of what the first season set up as it is an exploration of the Los Angeles Lakers' rise to stardom. As both a sports drama and a period piece, Winning Time is a slam dunk, making this an easy recommendation to fans of season one.
And Just Like That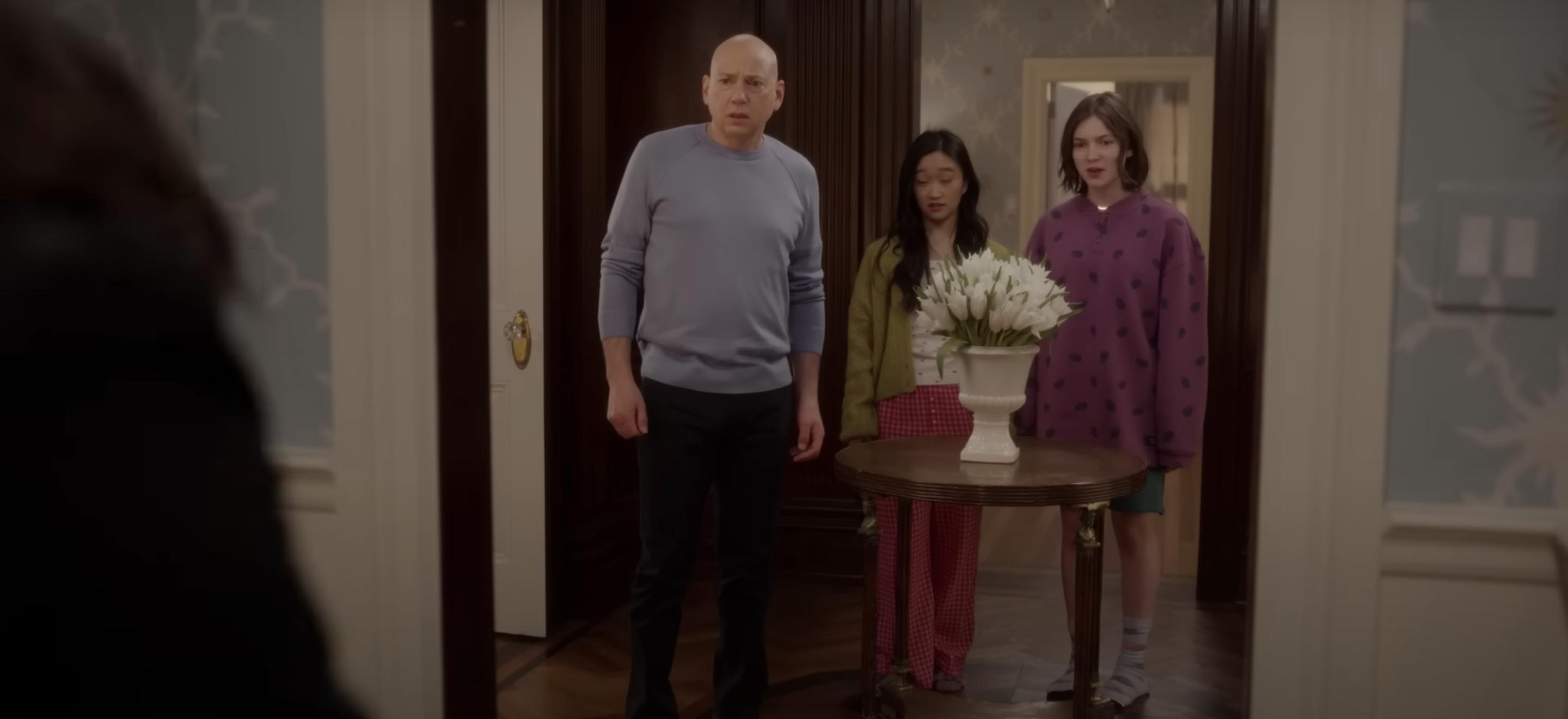 Cast: Sarah Jessica Parker, Cynthia Nixon, Kristin Davis

Genre: Comedy

Rating: TV-MA

Seasons: 2
Rap Sh!t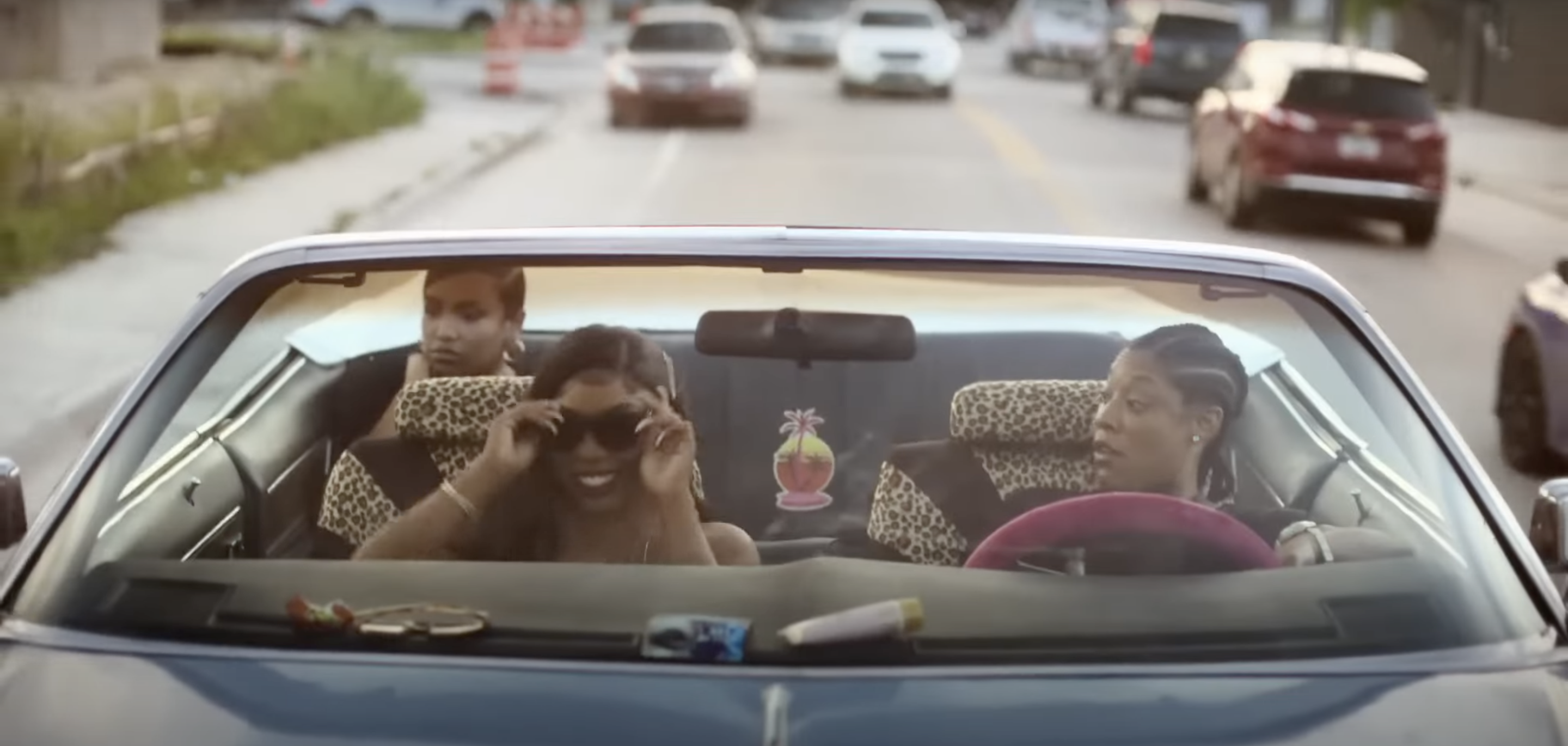 Cast: Aida Osman, KaMillion, Jonica Booth

Genre: Comedy, Music

Rating: TV-MA

Seasons: 1
The Idol (2023)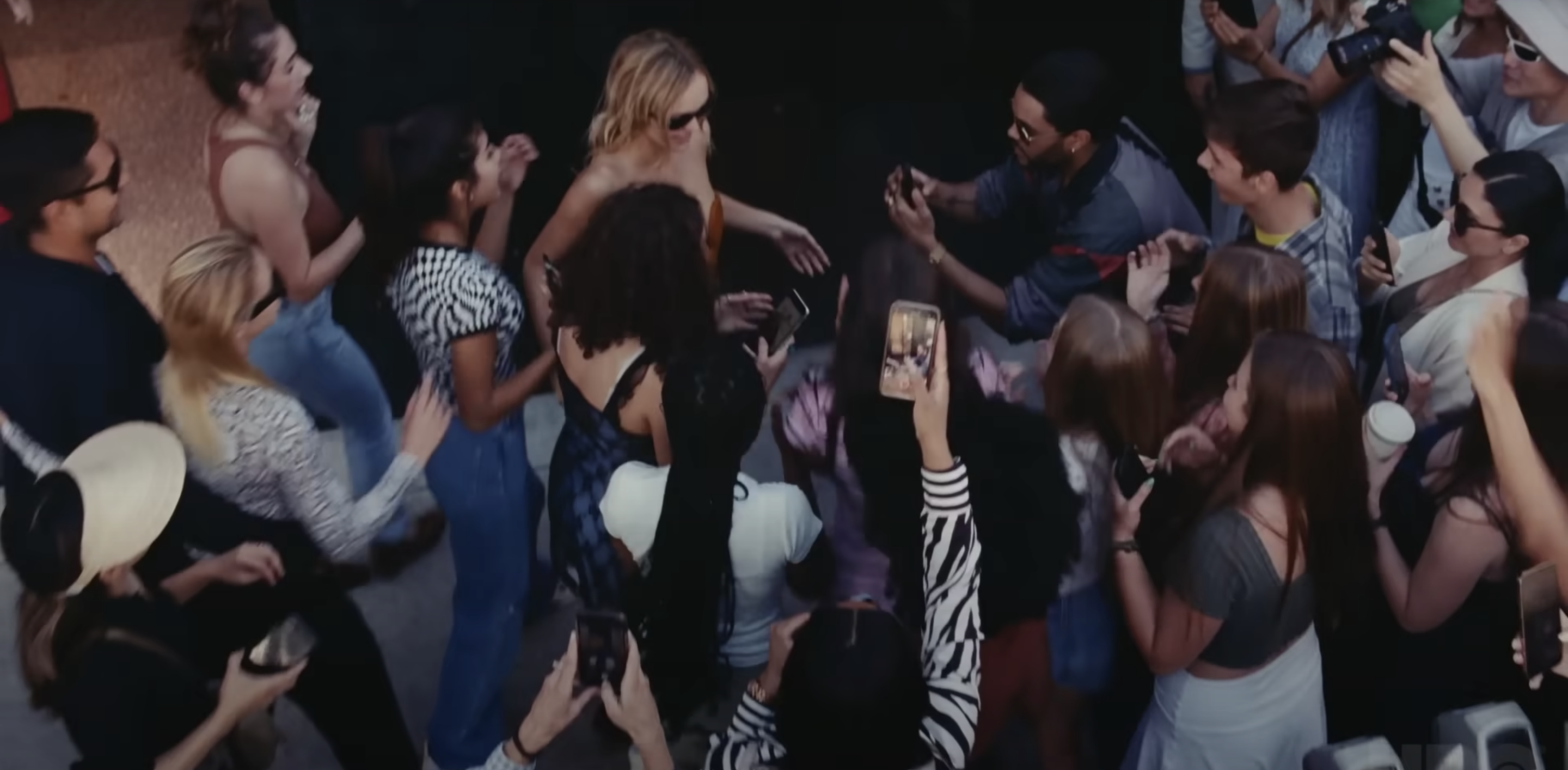 Cast: Abel Makkonen Tesfaye, Lily-Rose Depp, Troye Sivan,

Genre: Drama

Rating: TV-MA

Seasons: 1
The Other Two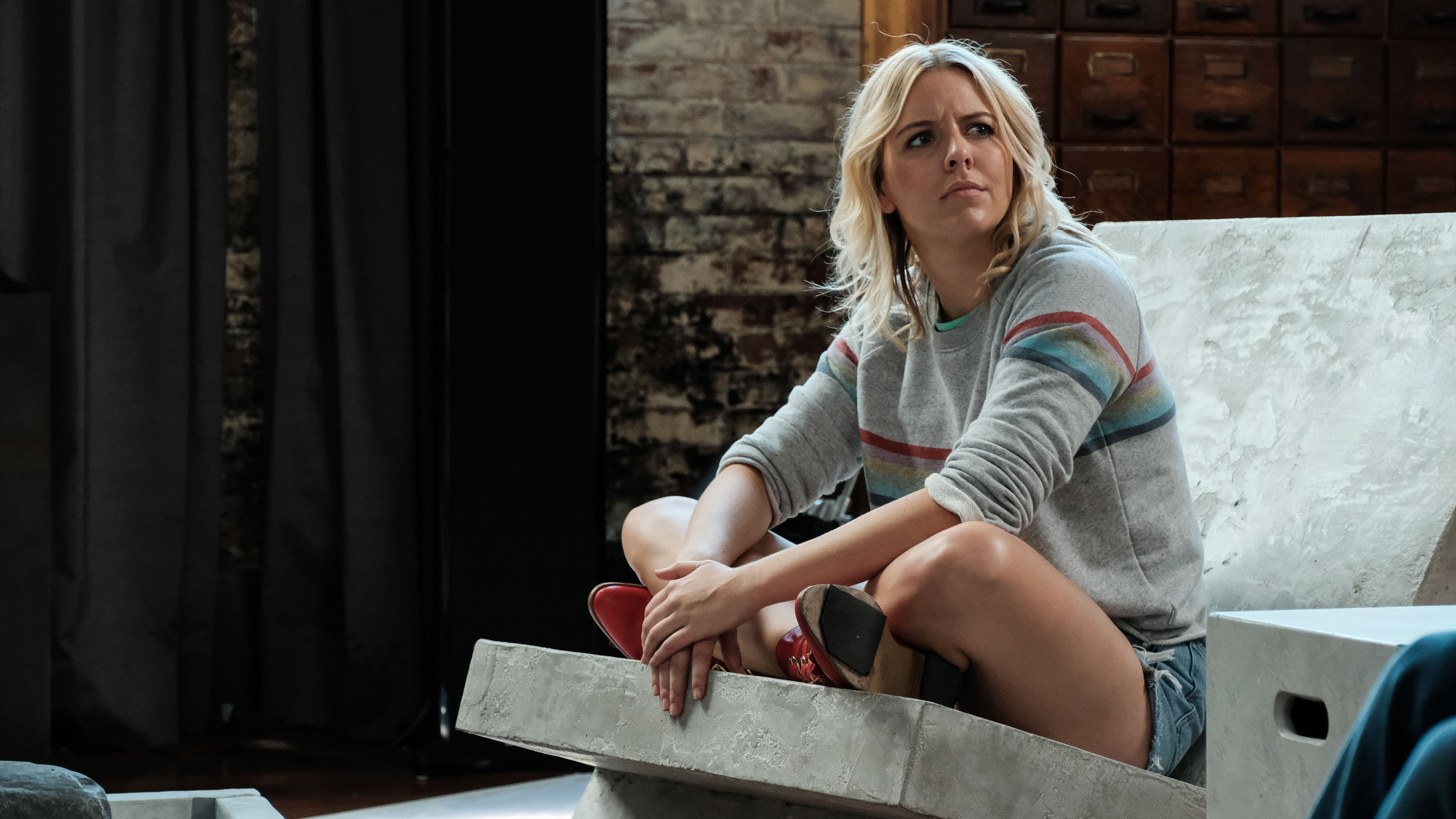 Cast: Drew Tarver, Case Walker, Helene Yorke

Genre: Comedy

Rating: TV-MA

Seasons: 3
Love & Death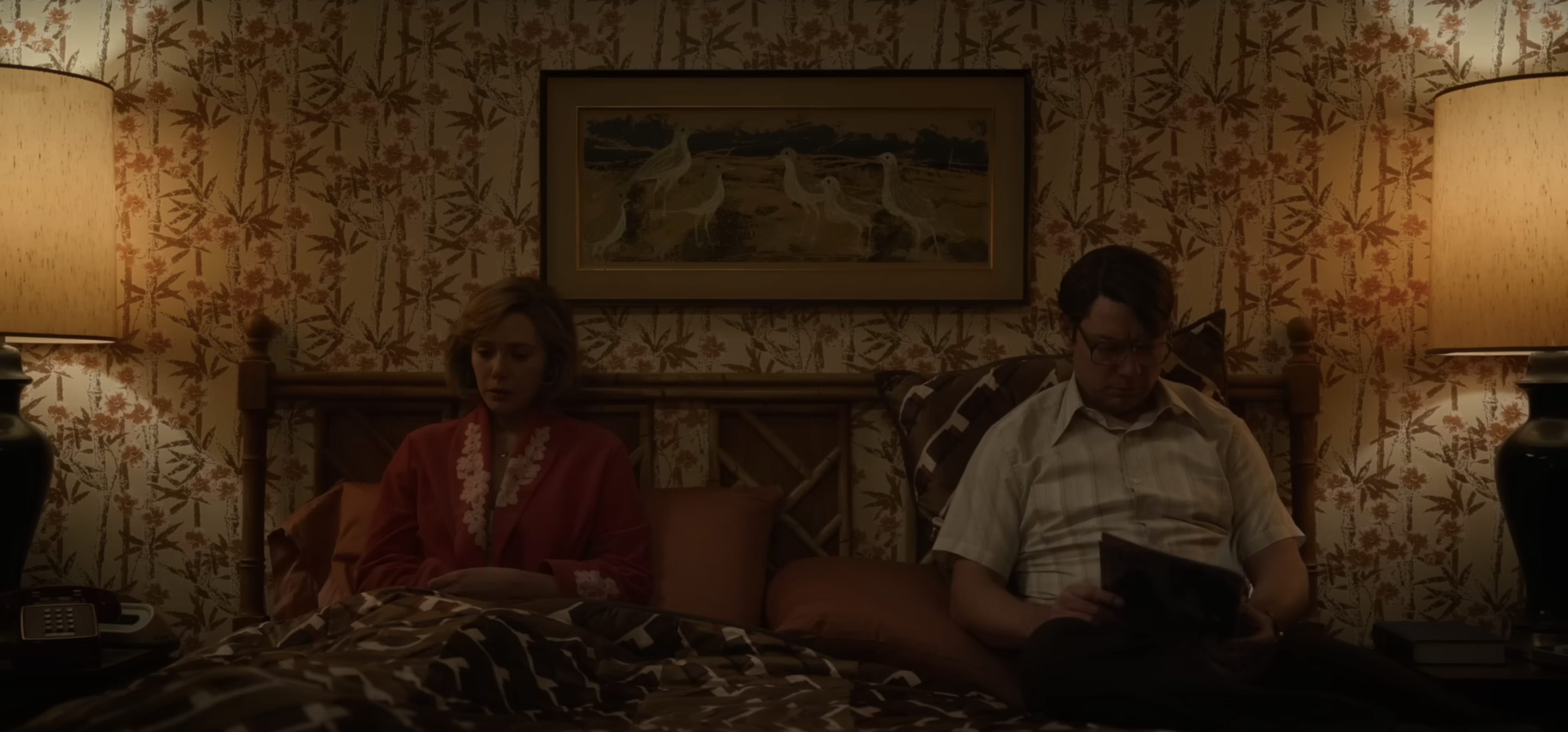 Cast: Elizabeth Olsen, Jesse Plemons, Krysten Ritter

Genre: Crime

Rating: TV-MA

Seasons: 1
House of the Dragon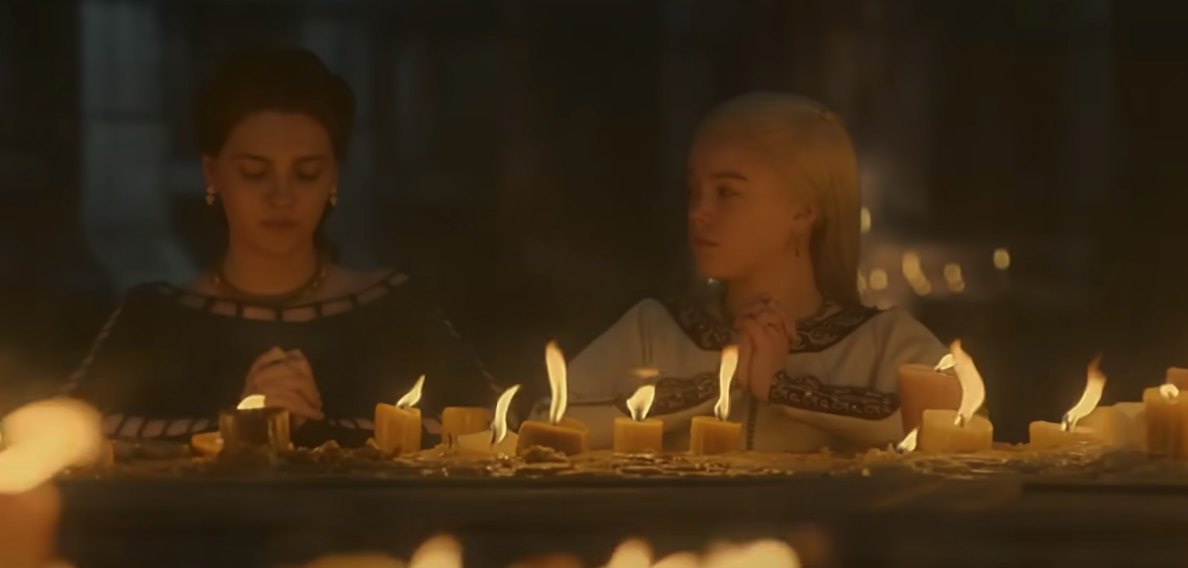 Cast: Paddy Considine, Matt Smith, Olivia Cooke

Genre: Fantasy, Drama

Rating: TV-MA

Seasons: 1
While Game of Thrones may have gone out with a disappointing whimper, fans of Westeros will be glad to know that the first season of the first of several planned GoT spin-offs roars to life like a dragon. Following the power-hungry Targaryen family, House of the Dragon has all the bloody, brutal elements that made the original series such a thrillingly gritty take on high fantasy. Matt Smith is especially devilish as Daemon Targaryen, the uncle to the heiress Rhaenyra (played by both Emma D'Arcy and Milly Alcock, depending on the timeline).
Velma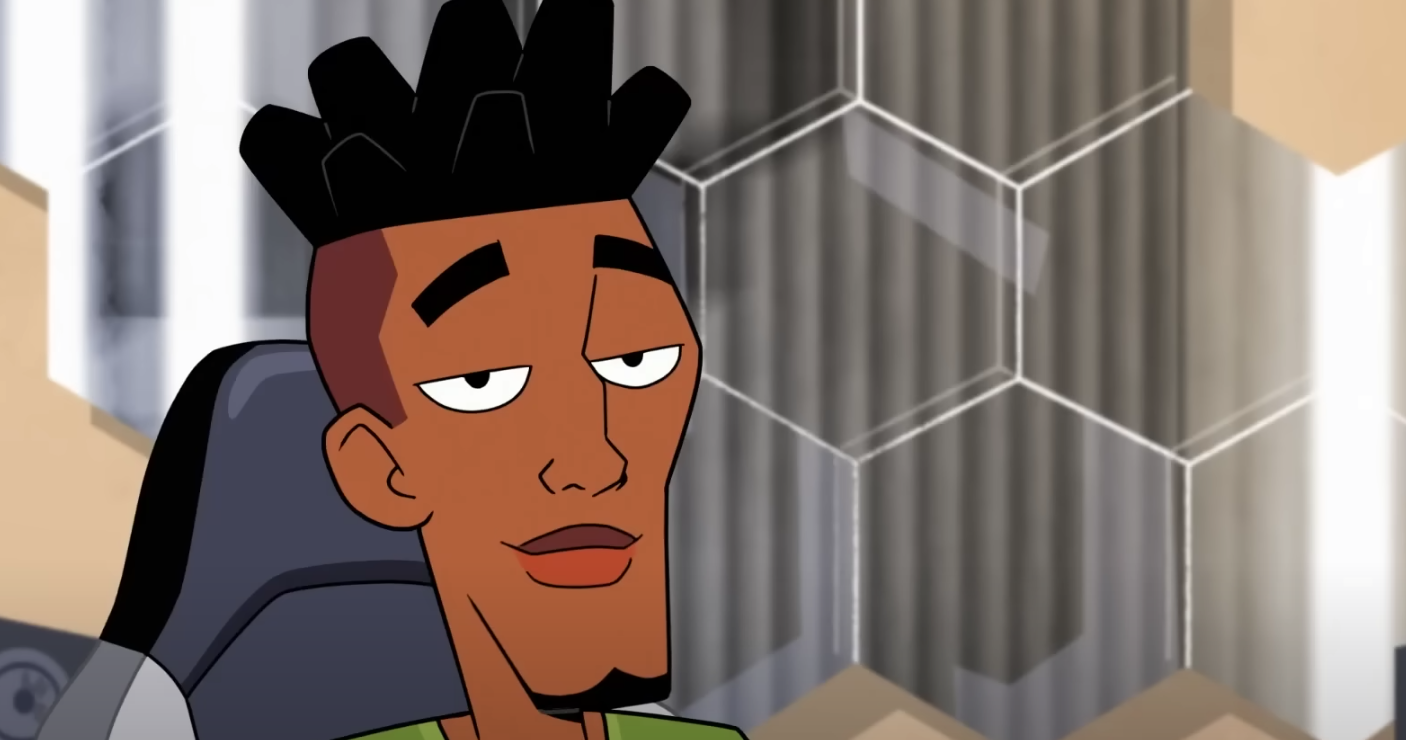 Cast: Mindy Kaling, Constance Wu, Sam Richardson

Genre: Animated, Comedy, Mystery

Rating: TV-MA

Seasons: 1
While not everyone loves Mindy Kaling's animated reimagination of the classic Scooby-Doo character, fans of subversive takes on familiar characters will find a lot to enjoy in Velma. Even though the episodes push the limits of edgy reinterpretation and humor, there is a greater mystery afoot to be solved by Velma and co, something that gives the series more narrative heft than the original series' one-and-done mysteries. The voice acting is solid, and if you're in the target audience to enjoy a show like Velma, it's definitely worth checking out.
Rain Dogs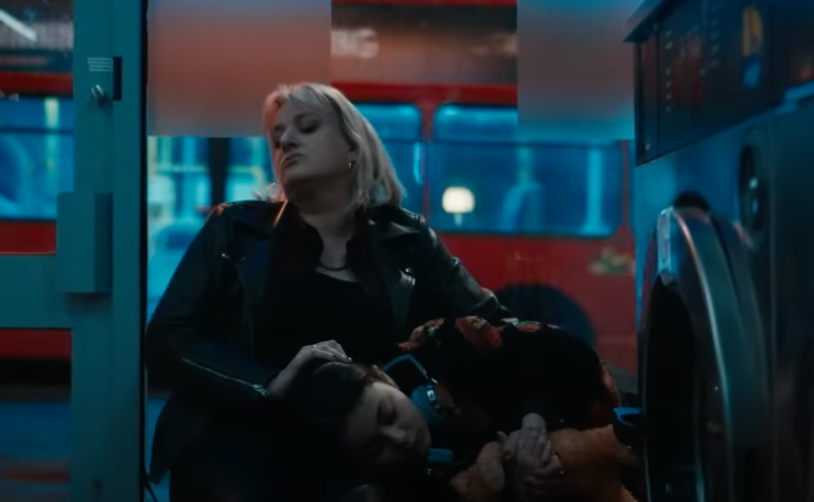 Cast: Daisy May Cooper, Jack Farthing, Ronke Adekoluejo

Genre: Drama, Dark Comedy

Rating: TV-MA

Seasons: 1
All at once bleak, striking, funny, and authentic, Rain Dogs is a promising debut from Cash Carraway. The story revolves around the dysfunctional, cobbled-together family that Costello (Daisy May Cooper) has created in an attempt to rebel against society and provide for her daughter, Iris (Fleur Tashjian). Rain Dogs takes a hard-hitting and humorous look at issues of eviction, prison, and mental health. Each multilayered episode is full of the highs and lows of humanity, making it an at-times difficult, but ultimately rewarding journey.
C.B. Strike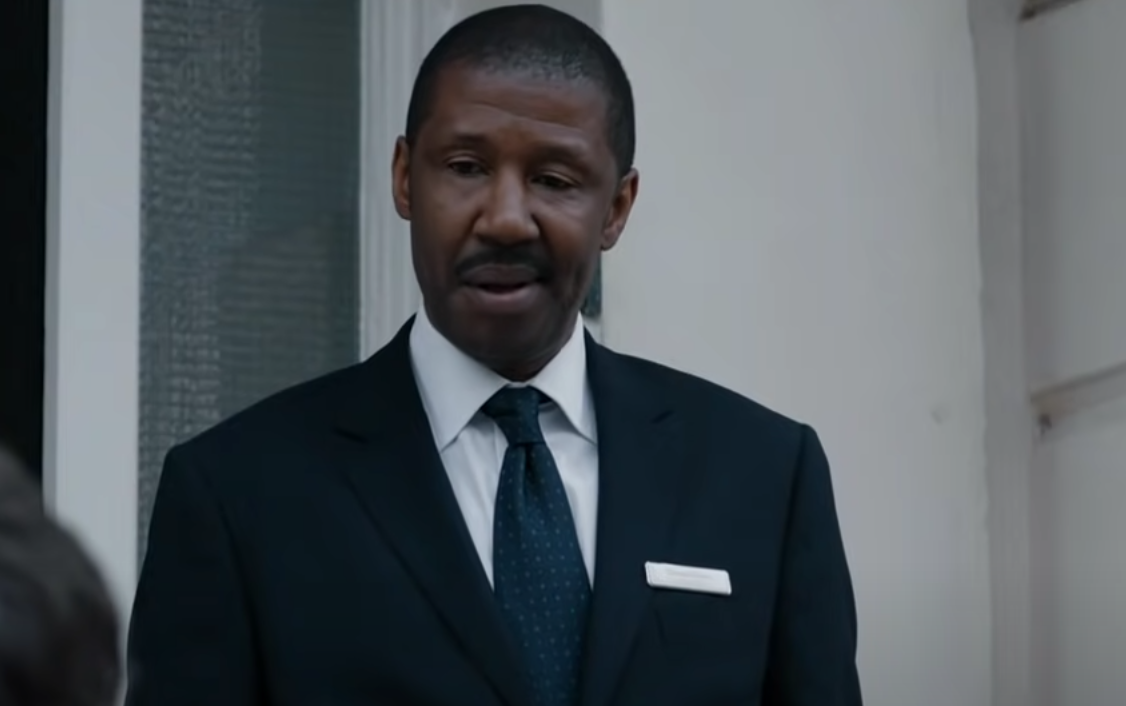 Cast: Tom Burke, Holliday Grainger, Kerr Logan

Genre: Crime, Mystery

Rating: TV-MA

Seasons: 5
Adapted from the best-selling detective novels from author Robert Galbraith (a pseudonym used by J.K. Rowling), C.B. Strike is a port from the BBC that is well worth watching for fans of the genre who can also separate Rowling's art from her history of transphobic tweets. Since most seasons are only a few episodes, the show is eminently binge-able, with the chemistry between Burke and Grainger helping the show rise above its adherence to genre tropes. If you're a fan of "old school" mysteries with less of an emphasis on violence and more of an emphasis on character, C.B. Strike is likely right up your alley.
Poor Devil
Cast: Joaquín Reyes, Ernesto Sevilla, Ignatius Farray, Gakian, Verónica Forqué

Genre: Animated, Comedy,

Rating: TV-MA

Seasons: 1
Also known as Pobre Diablo, Poor Devil is an animated series following the misadventures of Stan, the Antichrist, sent to earth to unleash the apocalypse in the form of an 18-year-old boy. A smart yet subversive premise sets up all kinds of hilarity in this adult-animated comedy, which balances satire, Satanism, and sweetness in much the same way that South Park does — well, at least with less Satanism. The end result is a fun, fresh animated series that could well be one of the next big animated hits in the tradition of more modern series like Rick and Morty or Bojack Horseman.
King Star King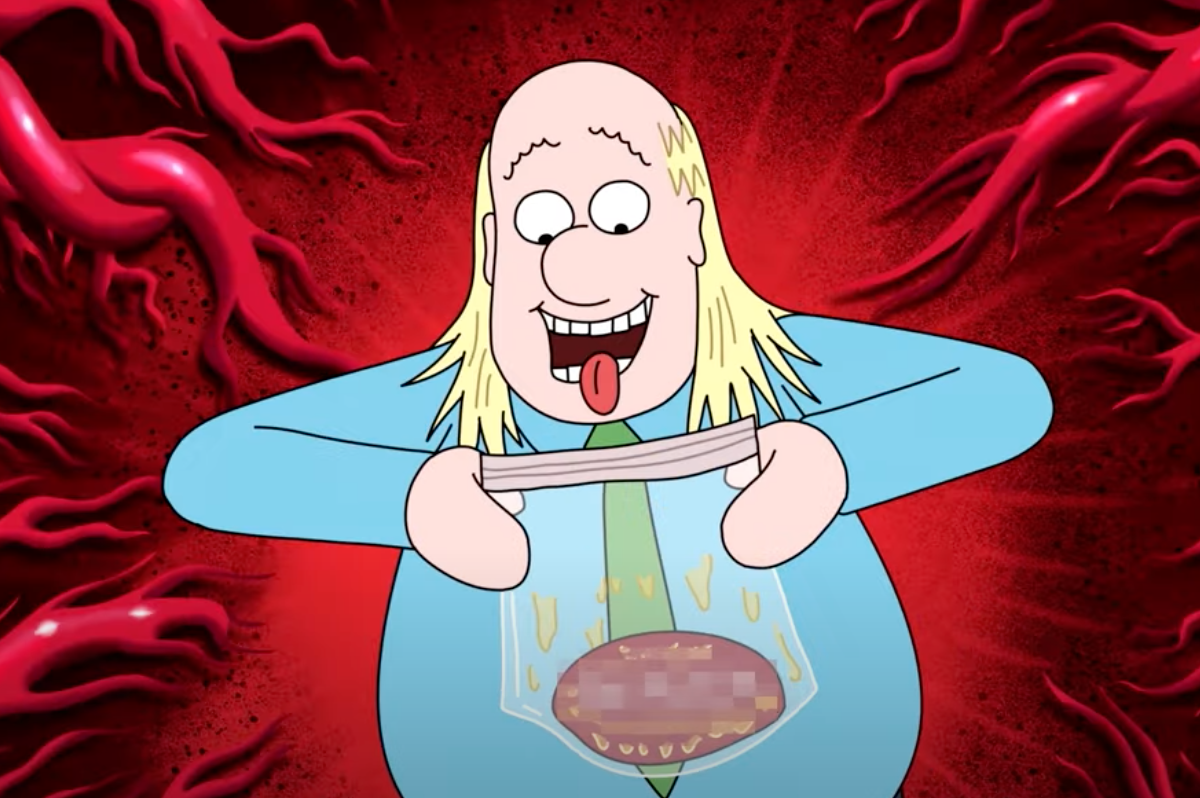 Cast: Tommy Blacha, Robin Atkin Downes, JJ Villard

Genre: Animated, Action, Comedy

Rating: TV-MA

Seasons: 1
Fans of JJ Villard's original King Star King will be happy to see the series back on Adult Swim this February, and by extension, back on HBOMax. Following King Star King and his pals Hank Waffles, Pooza the Wizard, and Gurbles the flying robot bear, this zany animated series has a premise you'd only find on Adult Swim. Whether or not you first visited the Gigantiverse in 2014, if you're a fan of some of the channel's more bonkers hits, you'll feel right at home dropping into the adventures of King Star King—now working at Amazon and holding down a mortgage as a "middle-aged slob." It's twisted, yet manages to pack some sweetness and heart into the proceedings, too.
The Last of Us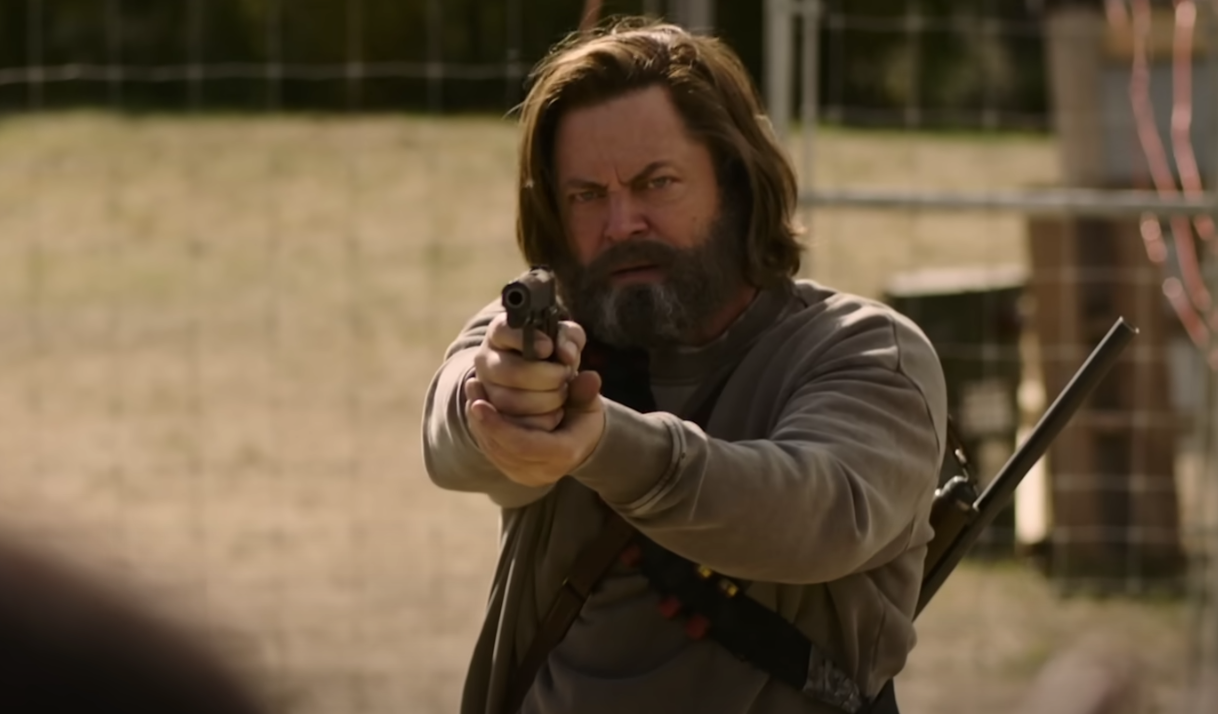 Cast: Pedro Pascal, Bella Ramsey, Nick Offerman

Genre: Drama, Action, Horror

Rating: TV-MA

Seasons: 1
Perhaps one of the most hyped shows to release in 2023, HBOMax's The Last of Us delivers all the thrills, chills, and heart-pounding drama that fans of the popular video game series of the same name have grown to love. Premiering to an impressive 99% critical approval rating on Rotten Tomatoes, The Last of Us tells the story of the unlikely alliance between Joel and Ellie as they traverse the country following a viral outbreak. Featuring impressive turns from an ensemble cast led by Pedro Pascal (The Mandalorian, Narcos) and Bella Ramsey (Game of Thrones), The Last of Us proves HBO's primetime Sunday night slot is often reserved for prestige television at its best.
The Staircase (2022)
Cast: Colin Firth, Toni Collete, Michael Stuhlbarg

Genre: Drama, Crime

Rating: TV-MA

Seasons: 1

Rotten Tomatoes: 92% (Critics), 56% (Audience)
Not to be confused with the documentary series based on the same true story, The Staircase takes the tale of a potential homicide to new heights thanks to a riveting lead performance by Colin Firth. At the heart of The Staircase is whether or not a seeming accident could actually be more sinister. Thanks to tantalizing flashbacks that parse out different elements and events from the story, you'll find yourself thinking one thing in one episode, only to be uncertain the next. Even if you've watched the docuseries, there's a lot of extra mystery to the proceedings that dramatic retelling provides, making this worth a watch.
Pennyworth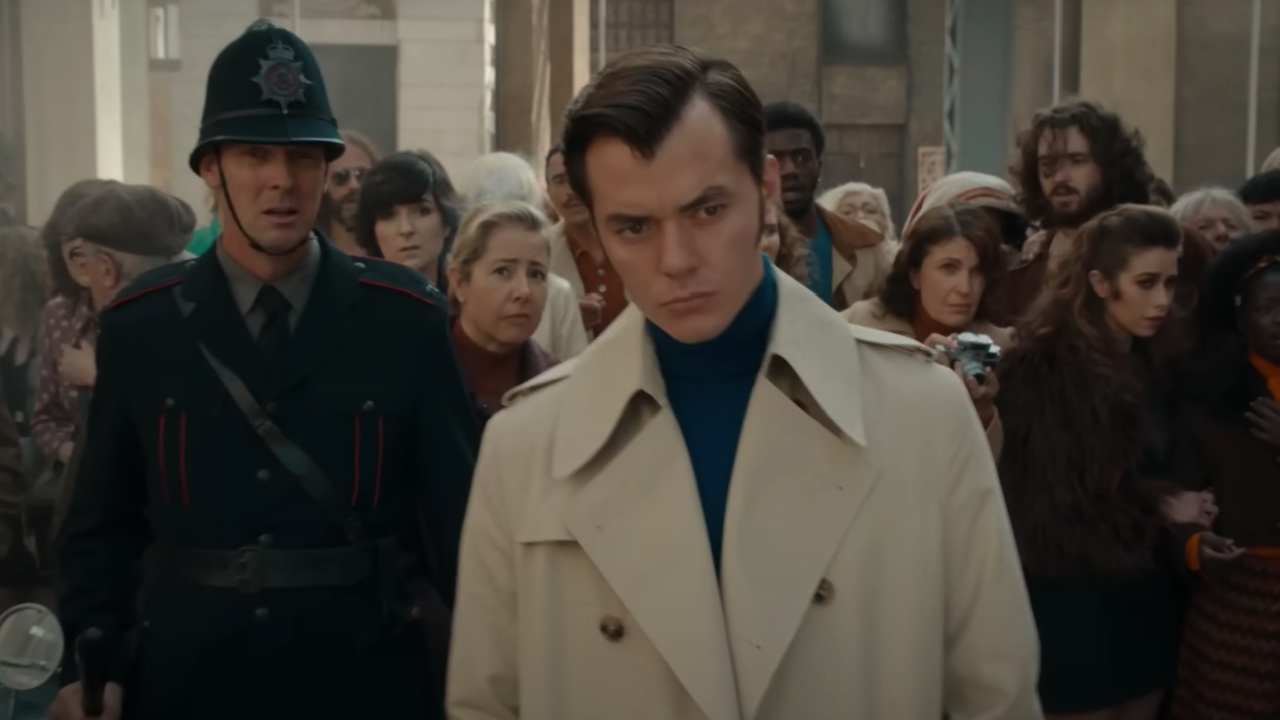 Creator: Bruno Heller

Cast: Jack Bannon, Ben Aldridge, Paloma Faith 

Genre: Drama, Action, Adventure

Rating: TV-MA

Seasons: 3
The first two seasons of Pennyworth function largely as an action-spy thriller, whereas the latest season (dubbed Pennyworth: The Origin of Batman's Butler) serves as more of an origin story. In the series, a young Alfred Pennyworth (Jack Bannon) builds up a private security firm with Bruce Wayne's father following time as a British SAS soldier. While nobody really asked for a full-blown origin story of Alfred, Pennyworth surprisingly is one of the most engaging and entertaining spin-offs of the DC Universe. Bannon is roguish, charming, and wholly anchors a show that already has a lot going for it. Fans of Batman (casual or otherwise) should find lots to enjoy in this series' three seasons.
The Big Brunch
Creator: Dan Levy

Cast: Dan Levy, Will Guidara, Sohla El-Waylly

Genre: Reality, Cooking

Rating: TV-MA

Seasons: 1
If you're like me and can't get enough of cooking competitions, you're in for a treat with The Big Brunch, hosted by Dan Levy. This reality show highlights 10 undiscovered chefs from across the country as they vie for a $300,000 prize to make their business dreams a reality. The twist on this familiar formula is that each episode focuses on a different type of brunch. From fine dining brunches to carb-loading brunches, farm-to-table brunch, and picture-perfect brunches, you'll be surprised just how much mileage Levy gets from a show centered around brunch. The chefs are all inspirational in their own ways, adding a delightful personal element to their delicious-looking food.
Avenue 5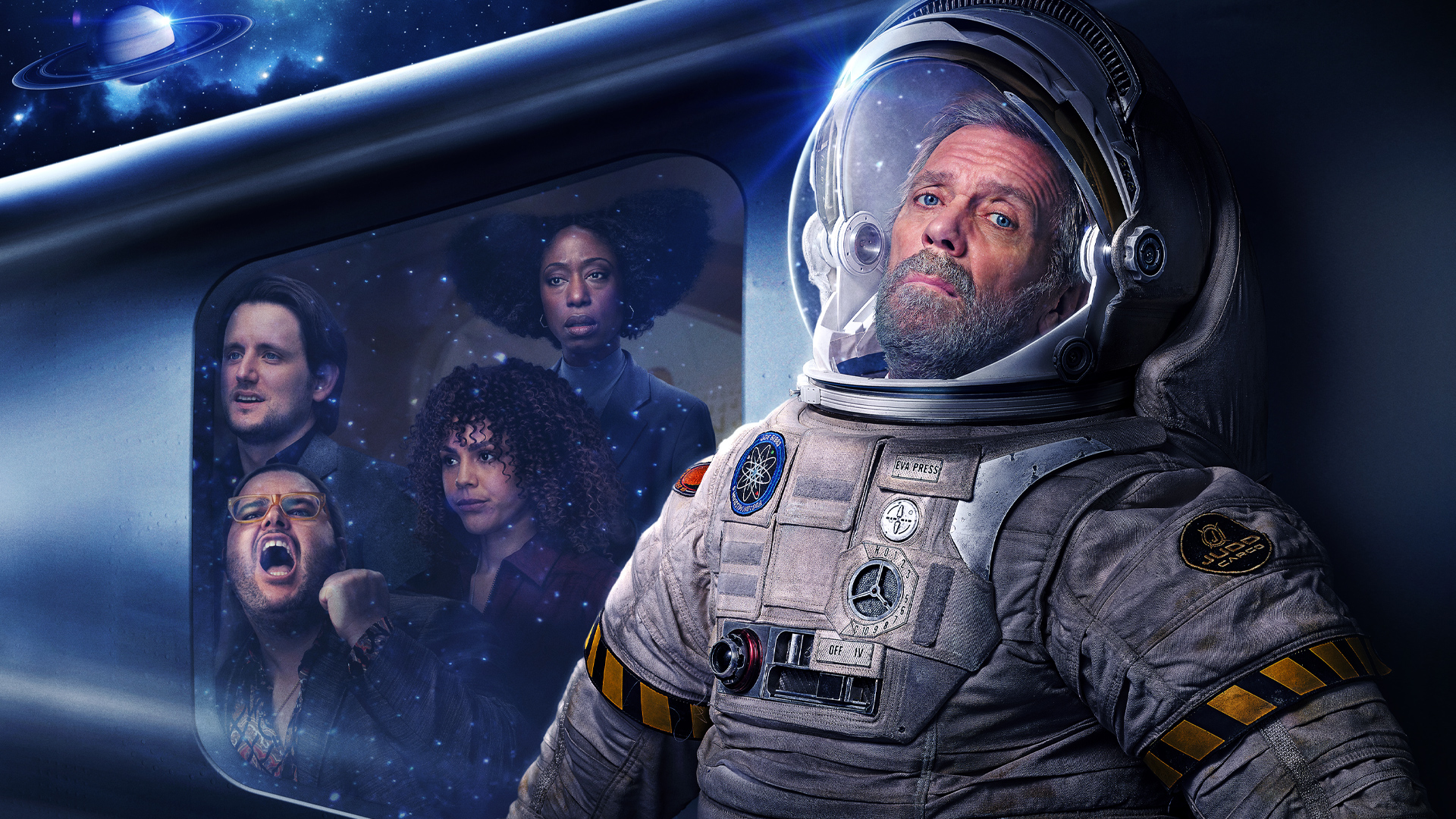 Creator: Armando Iannucci

Cast: Hugh Laurie, Josh Gad, Zach Woods

Genre: Comedy, Sci-Fi

Seasons: 2

Rating: TV-MA
Set aboard Avenue 5, a luxury spaceship, Avenue 5 features a star-studded ensemble cast and a unique comedy premise from the mind of satirical filmmaker Armando Iannucci. The episodes in Avenue 5 are packed with so many gags and at such a rapid pace, that even after a repeat viewing you may still be missing certain jokes, but that rapid-fire approach is certainly part of the show's screwball charm. If you enjoyed Hugh Laurie as the deliciously caustic Dr. House, then you'll likely take subversive pleasure in his performance as Captain Ryan Clark. With its broad range of jokes (evoking everything from Veep to Airplane!), there's likely to be plenty for you to latch onto to enjoy the absurd ride through outer space.
The Sex Lives of College Girls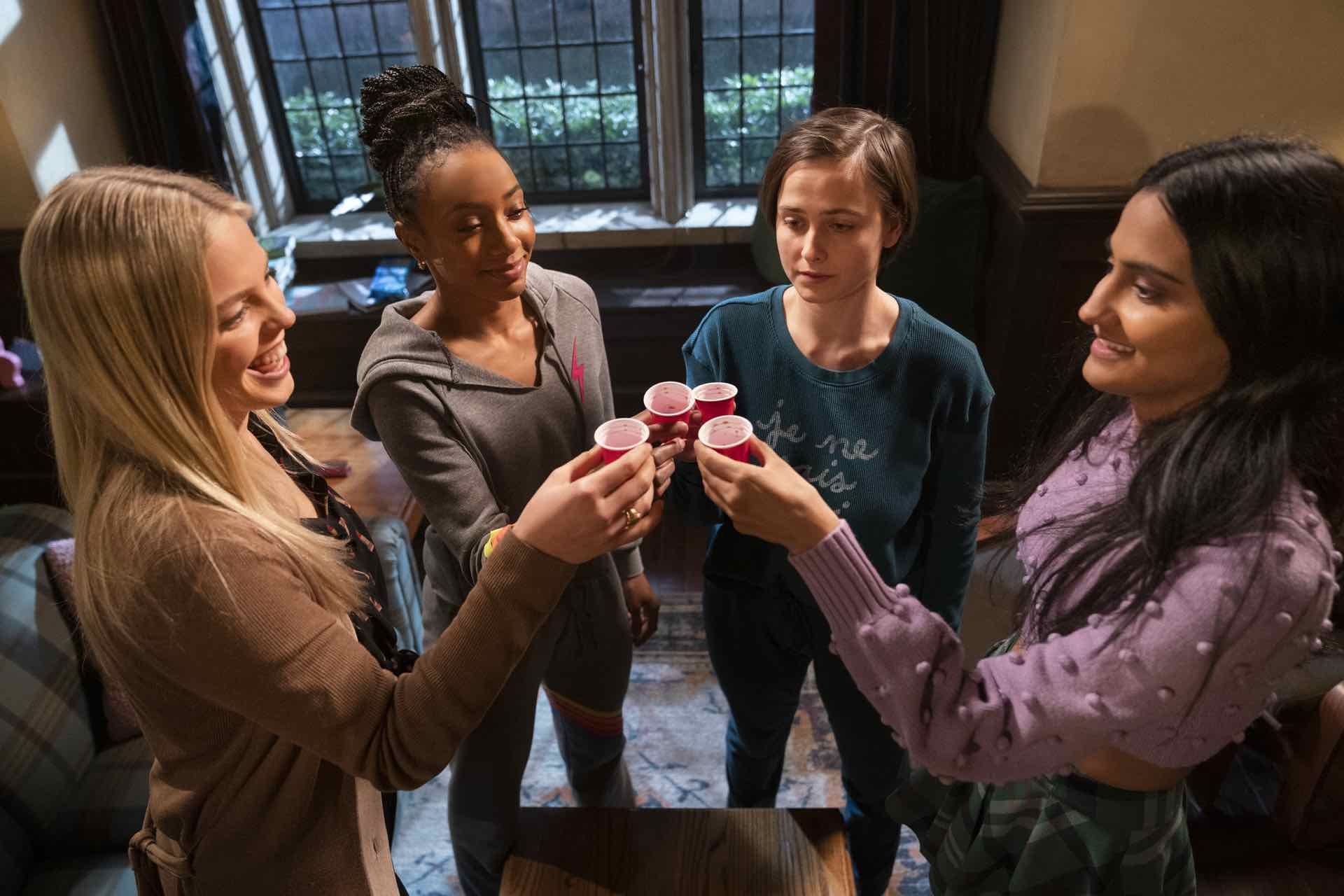 Creator: Mindy Kaling, Justin Noble

Cast: Pauline Chalamet, Amrit Kaur, Renee Rapp

Genre: Comedy

Seasons: 2

Rating: TV-MA
Executive produced by Mindy Kaling, on its surface The Sex Lives of College Girls may seem reminiscent of another breakout hit from HBO: Lena Dunham's Girls. However, while both shows follow four girls (Sex Lives focuses on suitemates Kimberly, Bela, Leighton, and Whitney during their first year in college), Kaling's creation foregrounds the fun the friends have more than the show's provocative title suggests. The end result is a warm, joyful series that explores finding ones' self in college and the trials and tribulations that come with attending a prestigious institution. If you're a fan of Kaling's other work or stories with bright dialogue and characters, The Sex Lives of College Girls is a must-watch.
Abbott Elementary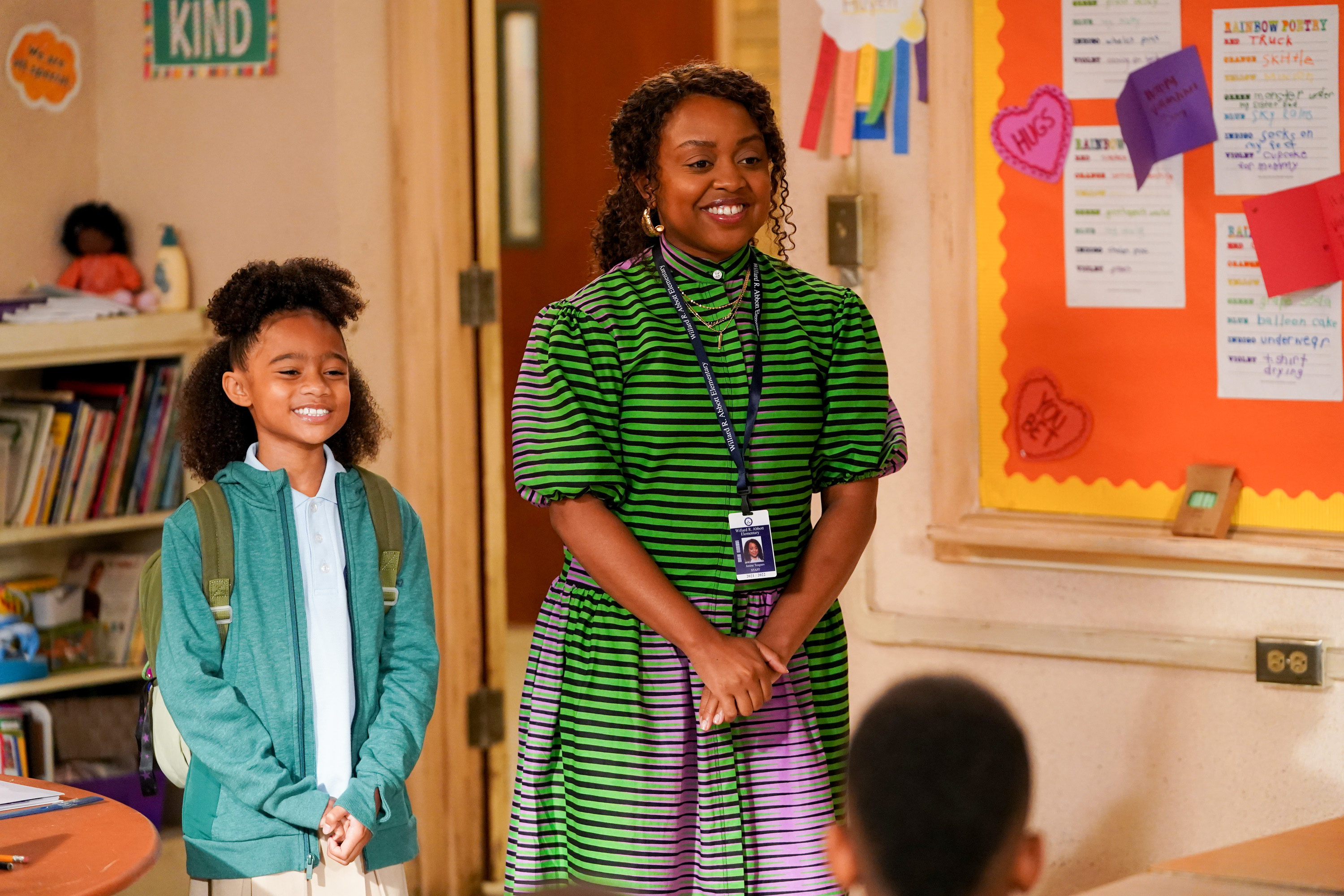 Creator: Quinta Brunson

Cast: Quinta Brunson, Tyler James Williams, Janelle James

Genre: Comedy

Seasons: 1

Rating: TV-PG
Nabbing Abbott Elementary for HBO Max is a huge get, even before it received seven Emmy nominations and won three. This charmingly hilarious comedy of the hardworking teachers of an inner-city Philadelphia school takes the best parts of mockumentary shows like Parks and Recreation and presents them in a much more relatable format. Focusing on the unsung heroes of society—teachers—turns out to be the perfect recipe for an ensemble comedy, while simultaneously showcasing Quinta Brunson's considerable talents as both actor and showrunner. If you're looking for a palette cleanser after a more intense episode of House of the Dragon or The Leftovers, Abbott Elementary is just the show to tune into. While Season 2 is currently airing live, you can get ready for it by streaming the first season on HBO now.
Los Espookys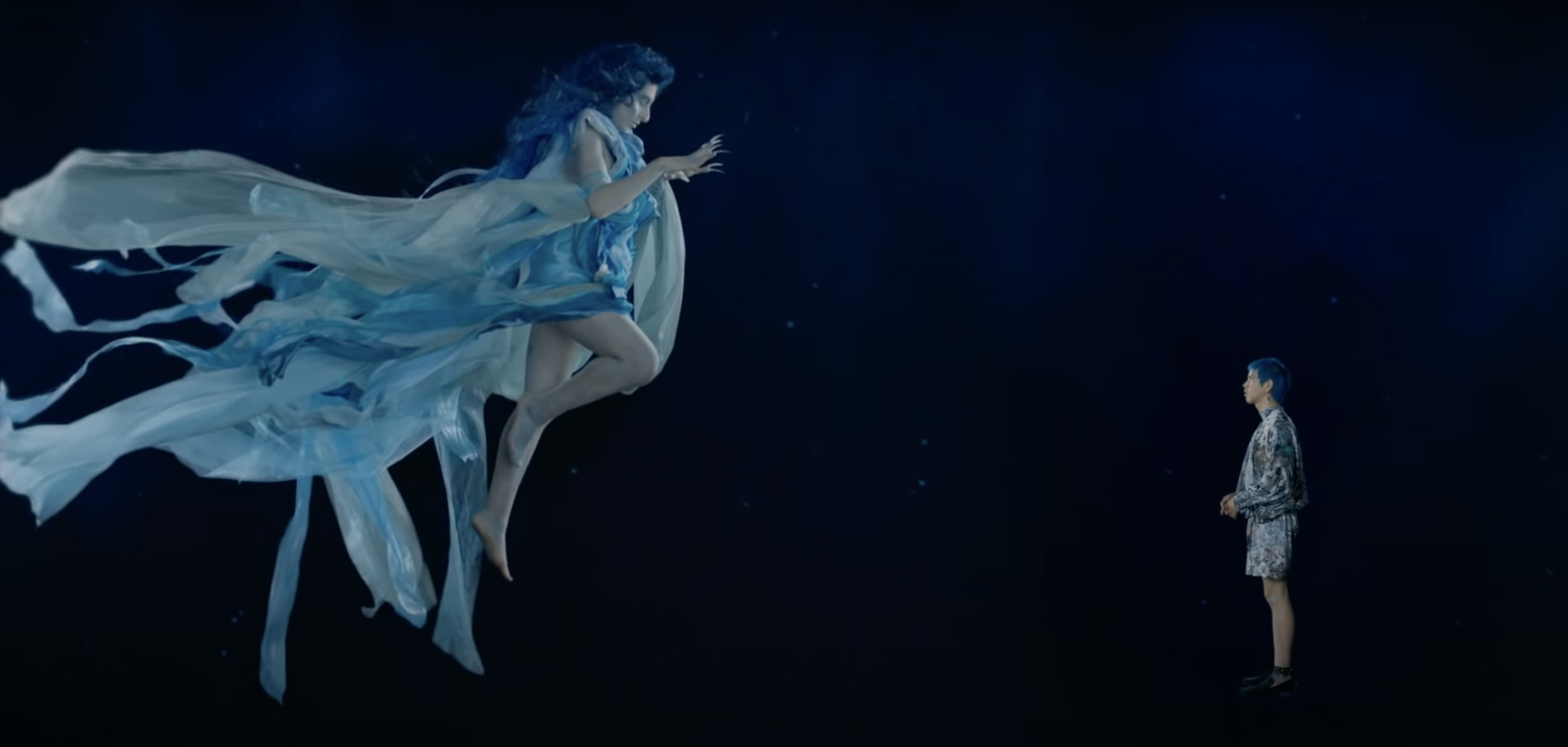 Creator: Fred Armisen, Ana Fabrega, Julio Torres

Cast: Ana Fabrega, Júlio Torres, Cassandra Ciangherotti

Genre: Comedy

Seasons: 2

Rating: TV-MA
Los Espookys is a hilariously inventive Spanish-language comedy (with English subtitles) that should absolutely be on your watch list if you're a fan of other comedy/horror shows such as What We Do in the Shadows. In Los Espookys, a group of friends create a unique business providing thrills and horror for clients in a variety of ways. From exorcisms to sea monsters, this one-of-a-kind show is hilarious and chilling, not to mention a great example of comedic magical realism. Season 2 has just launched so now is an excellent time to hop on the Los Espookys train before it feels like you have too far to go to catch up.
Euphoria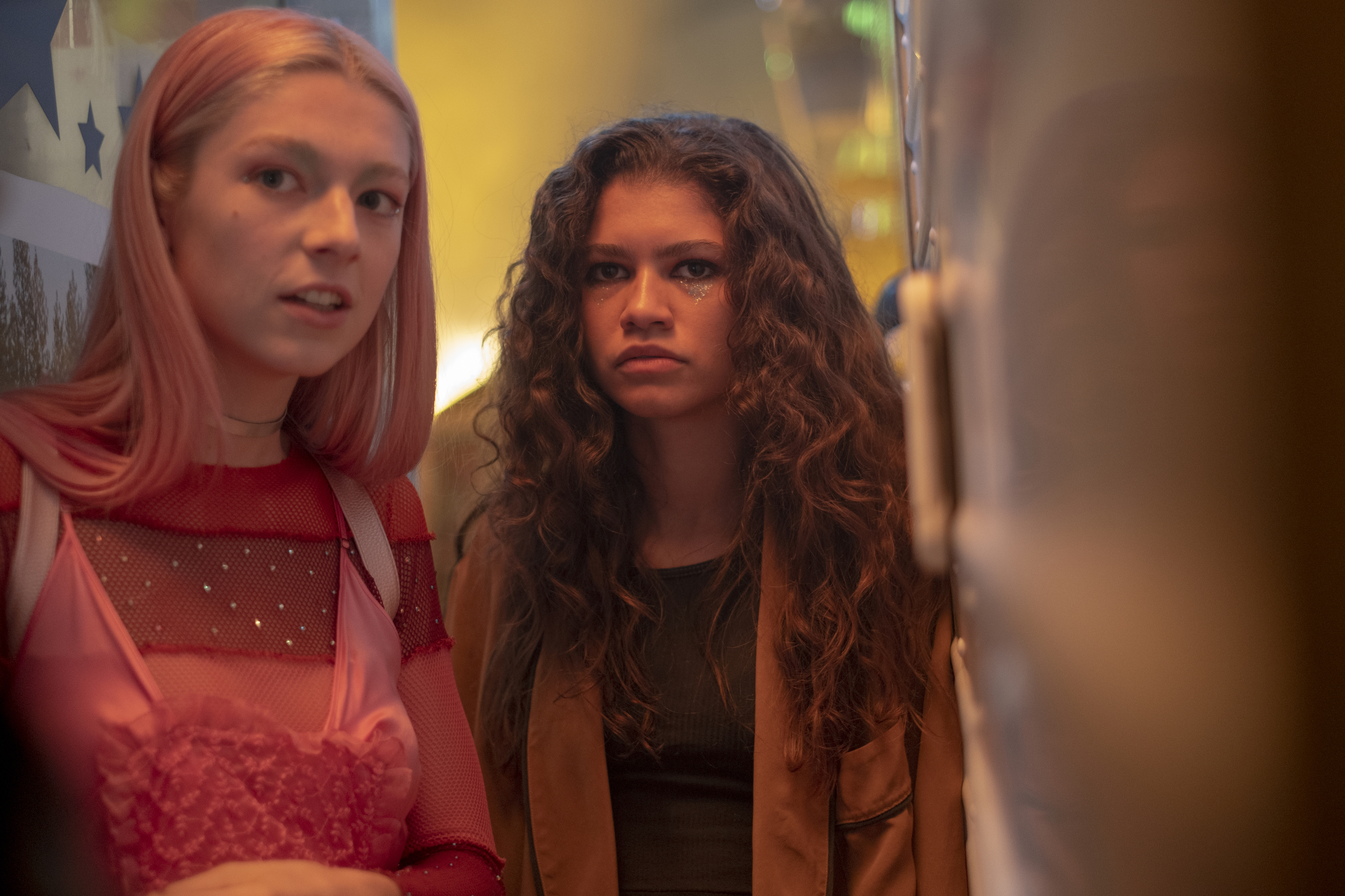 Seasons Available: 2

Starring: Zendaya, Hunter Schafer, Jacob Elordi, Barbie Ferreira, Alexa Demie
The Peacemaker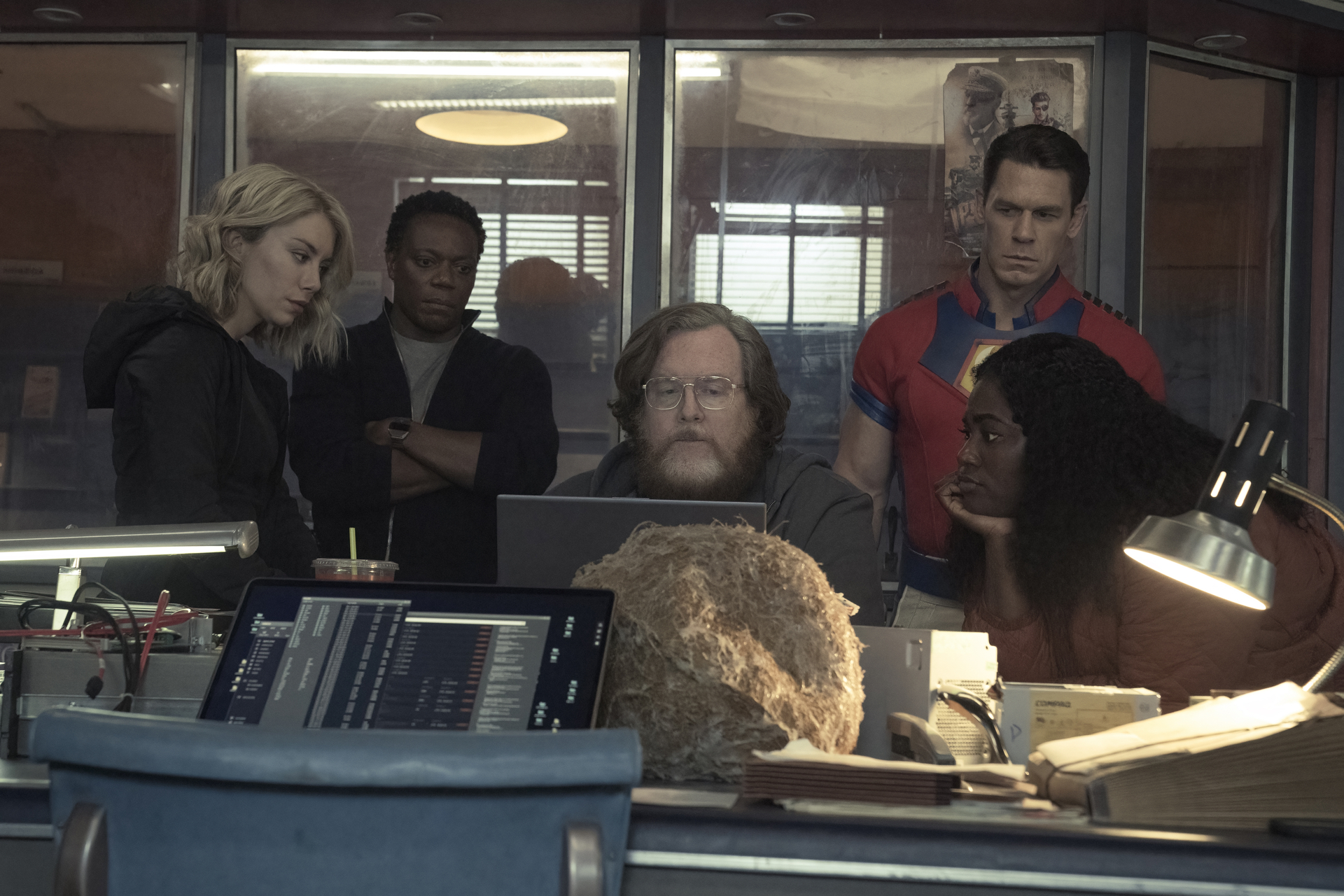 The White Lotus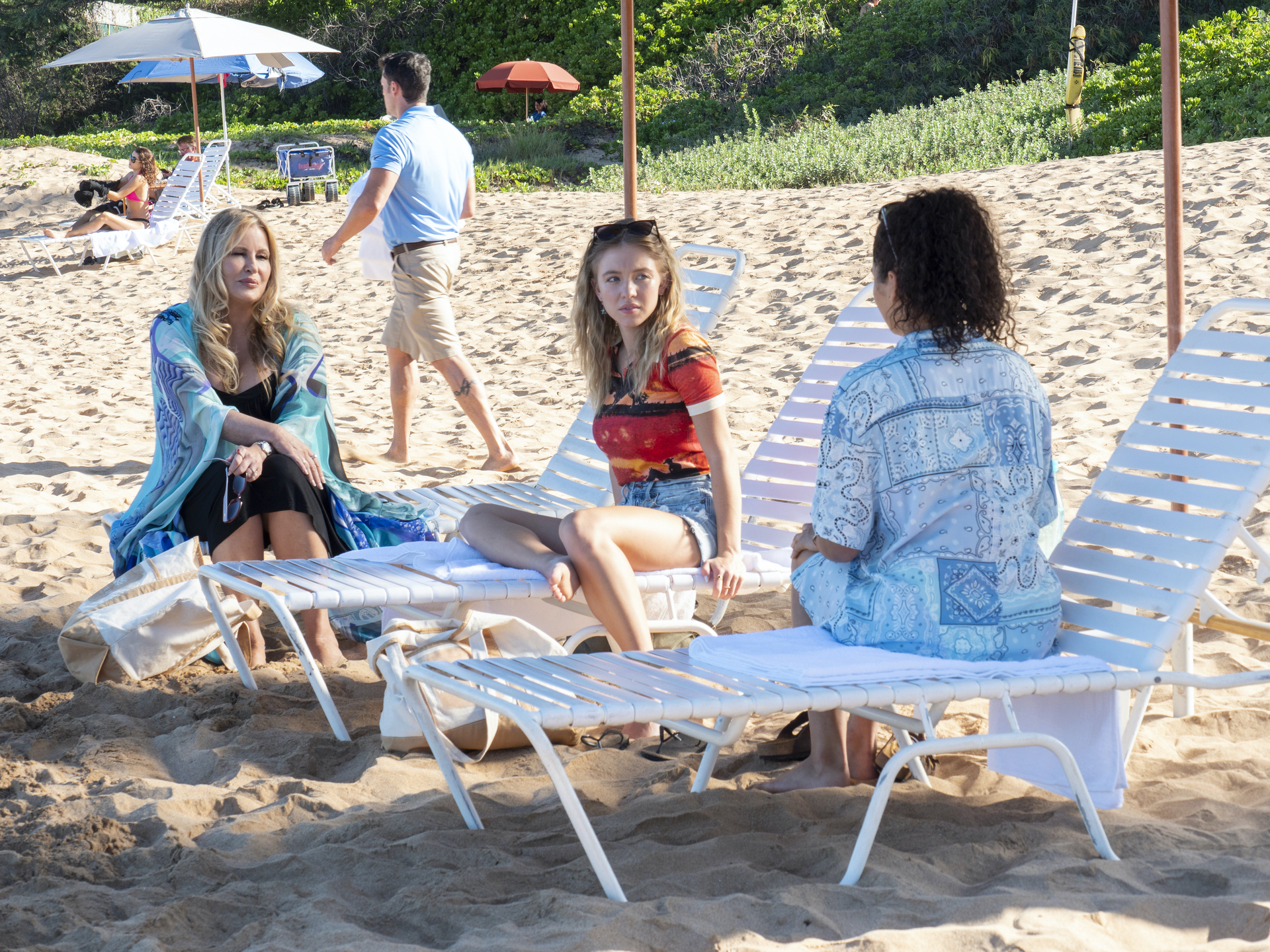 And Just Like That
The Righteous Gemstones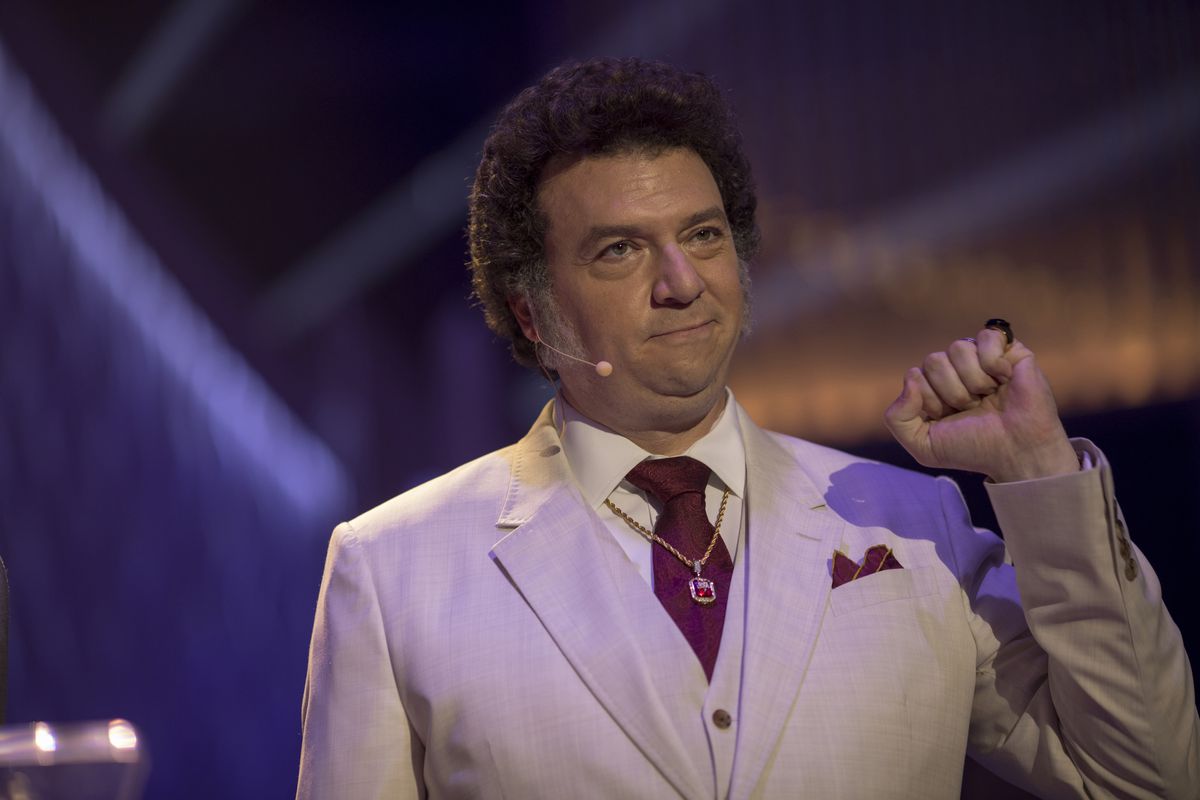 Seasons Available: 2

Starring: Danny McBride, John Goodman, Edi Patterson, Adam DeVine, Cassidy Freeman, Walton Goggins
South Side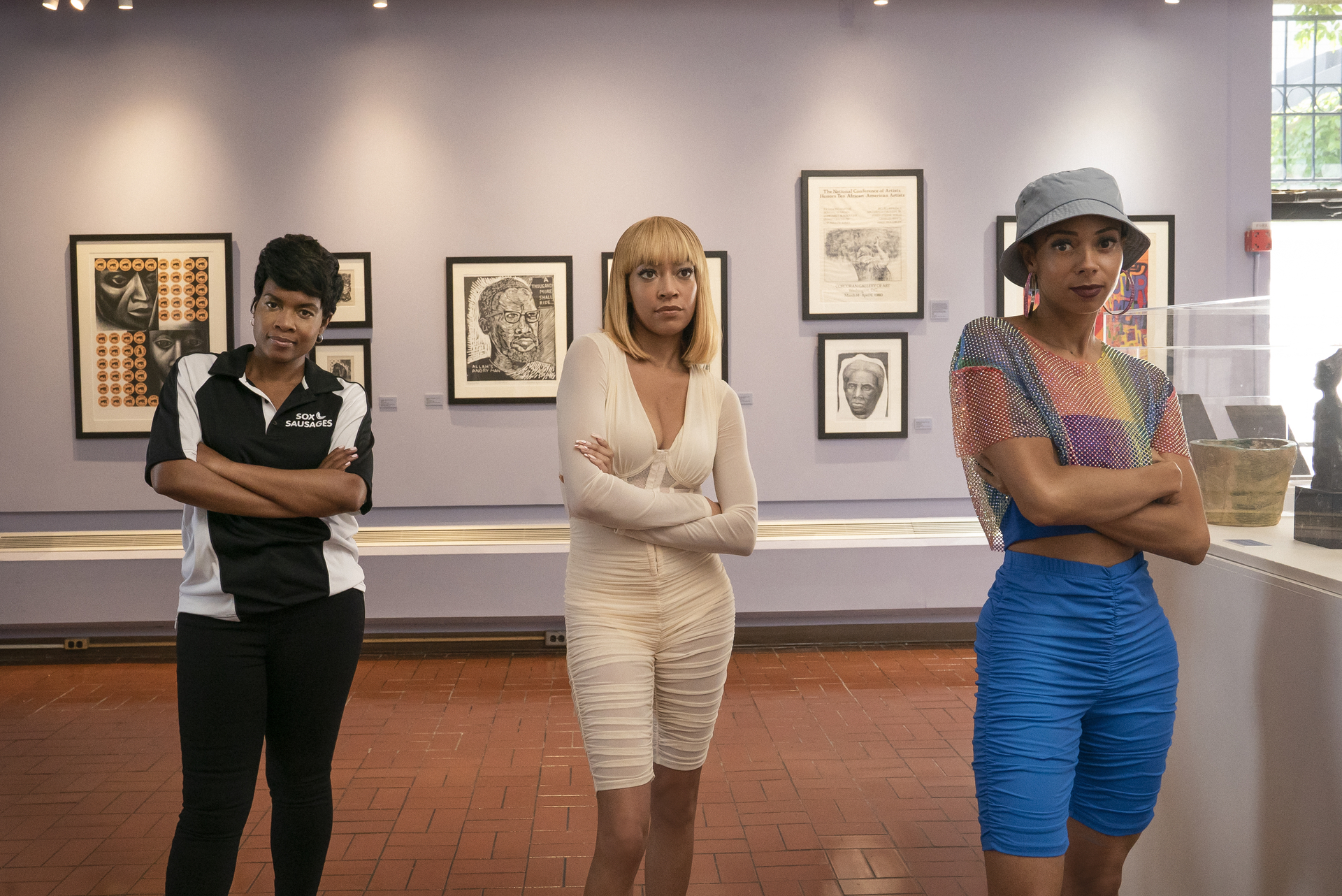 Seasons Available: 2

Starring: Sultan Salahuddin, Kareme Young, Quincy Young, Chandra Russell, Bashir Salahuddin, Diallo Riddle, Lil Rel Howery, Zuri Salahuddin
Succession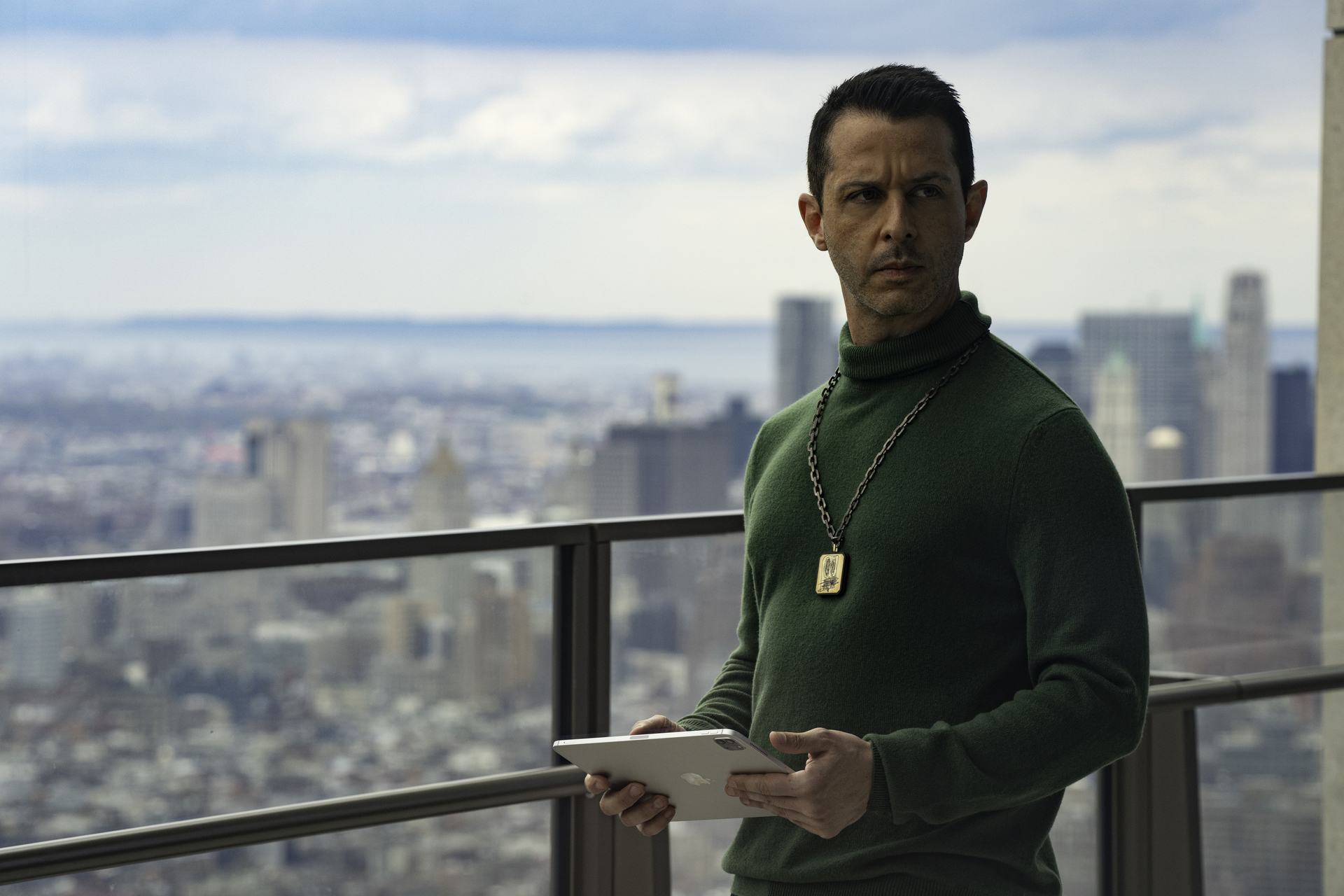 Seasons Available: 3

Starring: Brian Cox, Jeremy Strong, Kieran Culkin, Sarah Snook, Hiam Abbass, Nicholas Braun, Alan Ruck
Insecure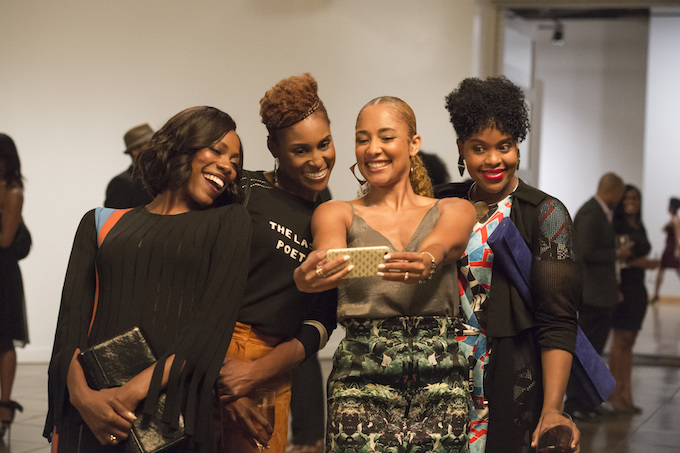 Seasons Available: 5

Starring: Issa Rae, Yvonne Orji, Natasha Rothwell
Curb Your Enthusiasm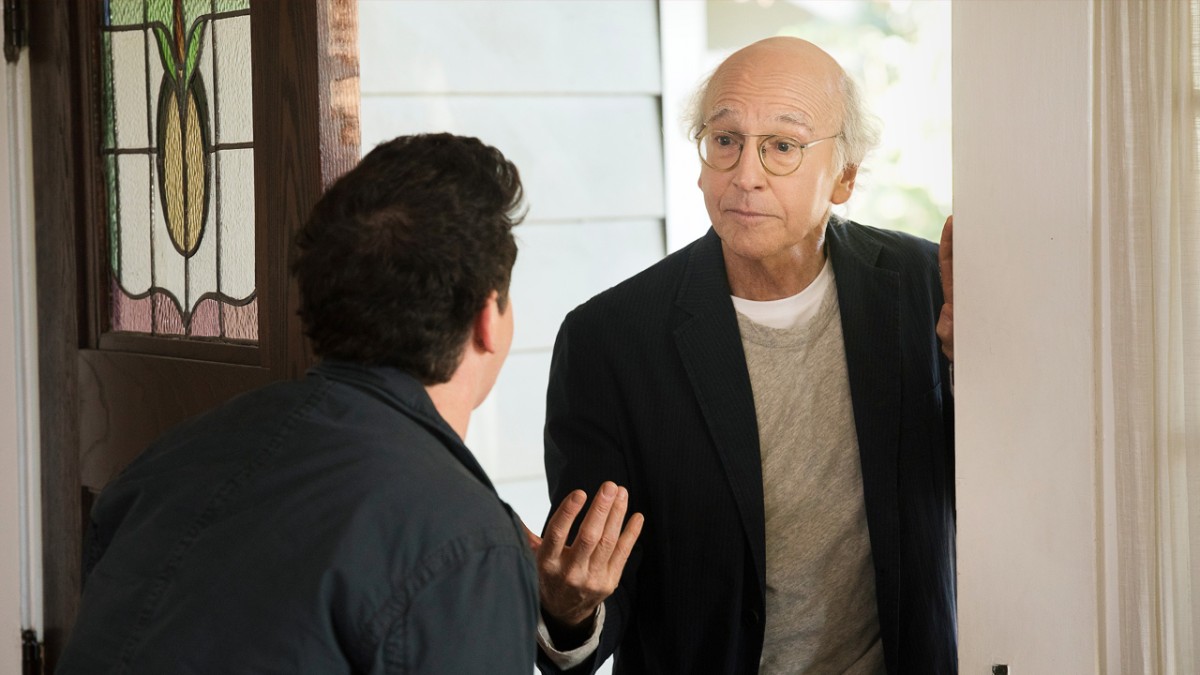 Seasons Available: 11

Starring: Larry David, Cheryl Hines, Jeff Garlin, Susie Essman, Richard Lewis
Barry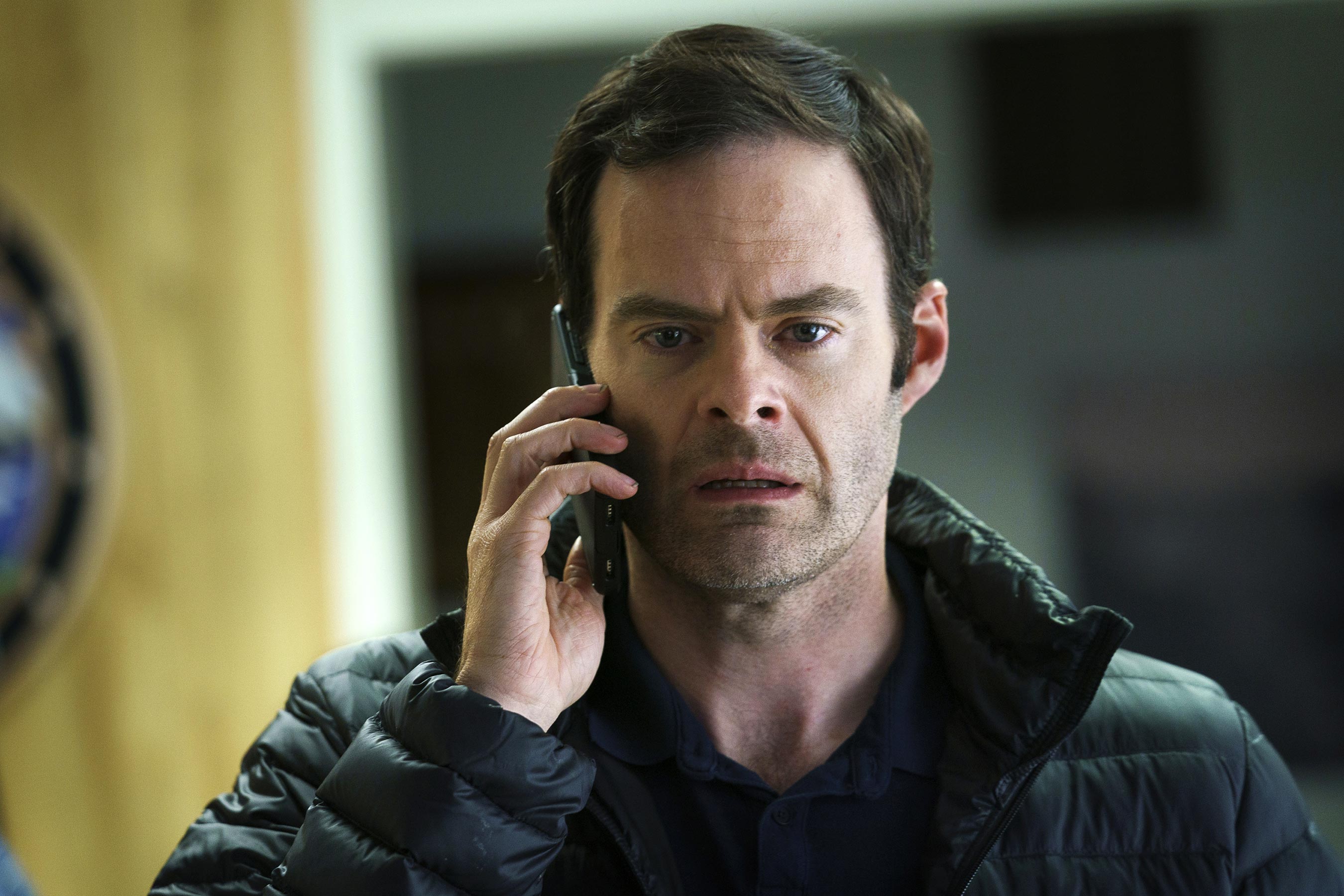 Seasons Available: 2

Starring: Bill Hader, Stephen Root, Henry Winkler, Sarah Goldberg, Glenn Fleshler
The Fresh Prince of Bel-Air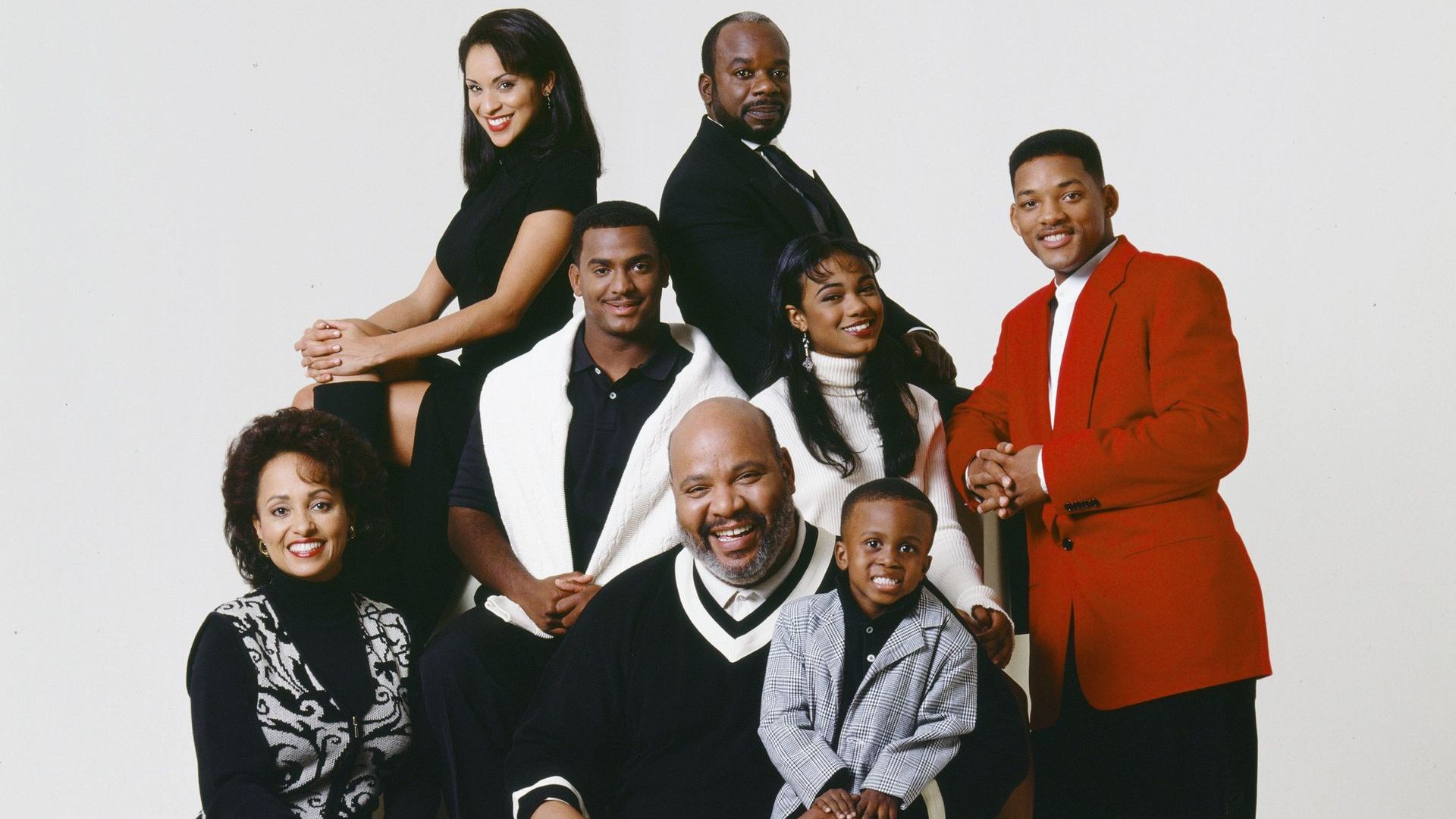 Seasons Available: 6

Starring: Will Smith, James Avery, Daphne Reid, Alfonso Ribeiro, Karyn Parsons, Tatyana Ali, Joseph Marcell, Ross Bagley
Boardwalk Empire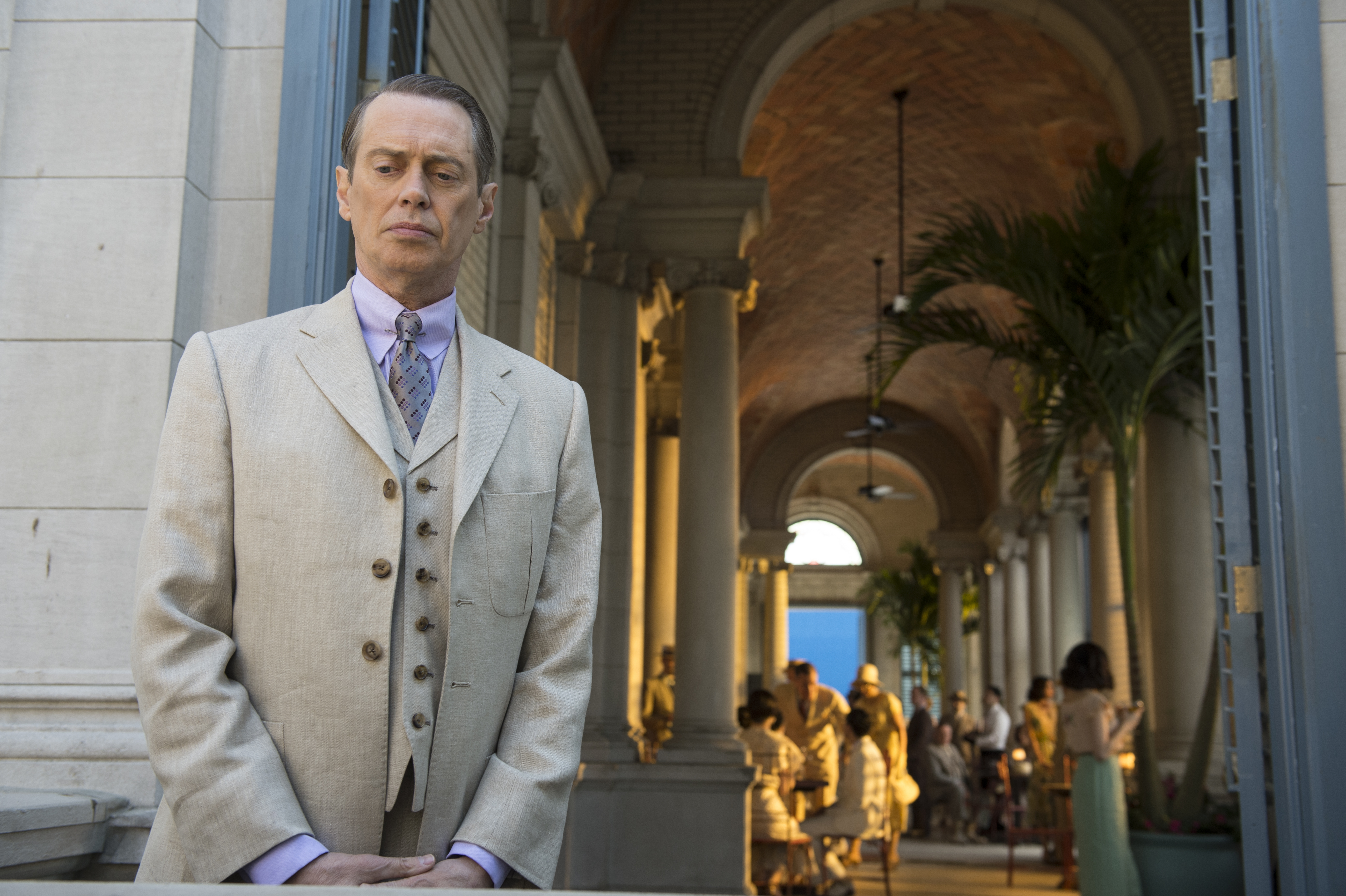 Seasons Available: 5

Starring: Steve Buscemi, Kelly Macdonald, Michael Shannon, Shea Whigham, Gretchen Mol
Chappelle's Show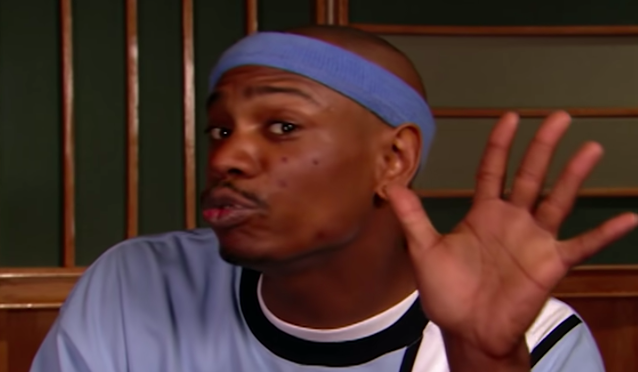 Seasons Available: 2

Starring: Dave Chappelle
I May Destroy You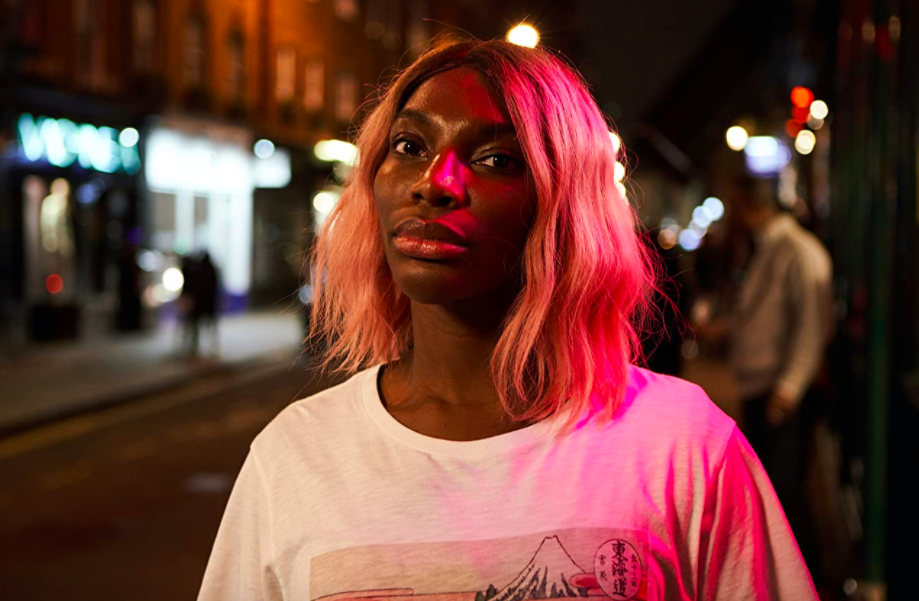 Seasons Available: 1

Starring: Michaela Coel, Weruche Opia, Paapa Essiedu
Watchmen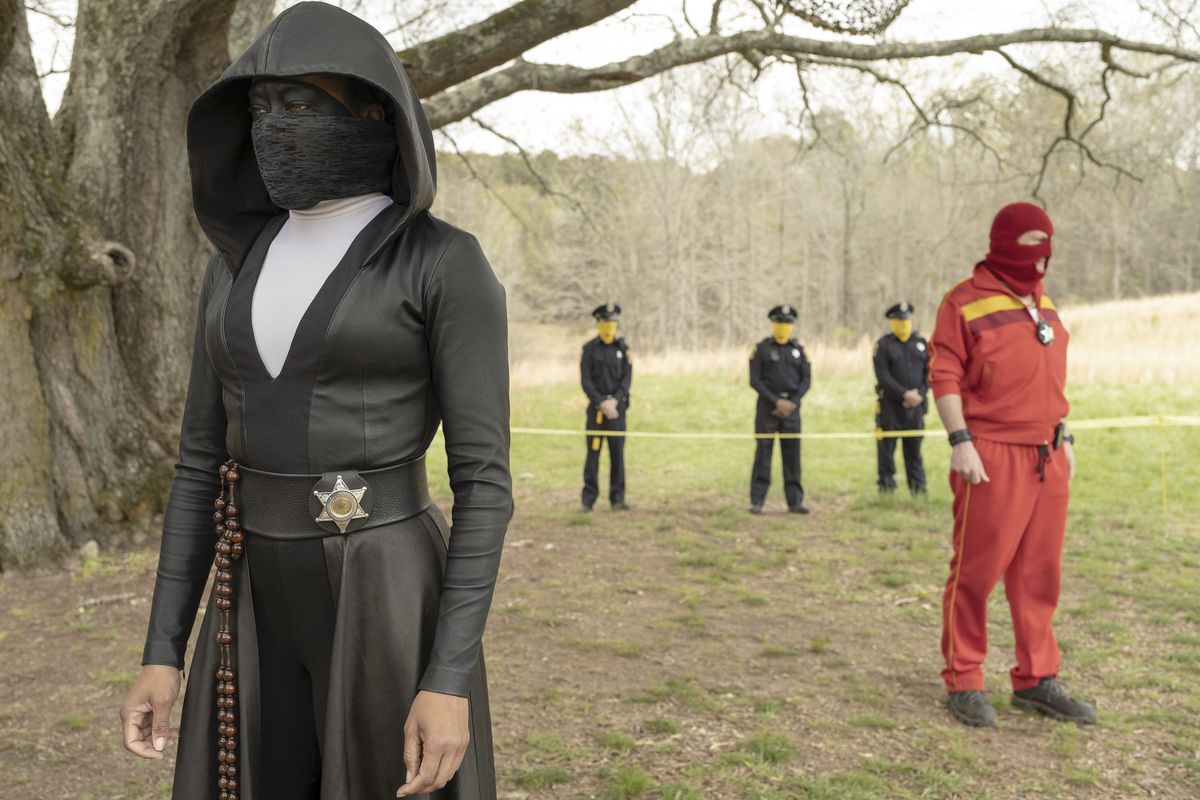 Seasons Available: 1

Starring: Regina King, Don Johnson, Tim Blake Nelson, Yahya Abdul-Mateen II, Jean Smart, Louis Gossett Jr., Jeremy Irons