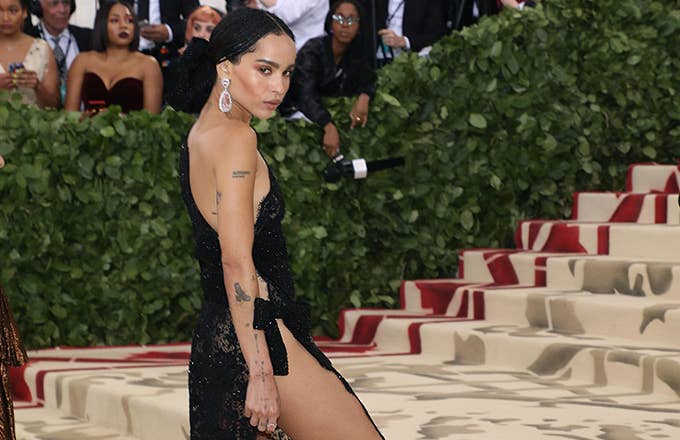 Earlier this year it was revealed that Disney was developing a High Fidelity inspired TV series with a female lead, with the project intended for its upcoming streaming service. The 2000 romantic comedy, which is based off Nick Hornby's 1995 novel of the same name, starred John Cusack as the owner of a record store in Chicago. But now Deadline is reporting that the show has found its lead.
As Deadline notes, Zoë Kravitz has been tapped to star as the lead of Disney's High Fidelity TV series reboot. Kravitz will take on John Cusack's role from the original, and will also served as an executive producer on the project. The series has received a 10-episode order, with writers Veronica West and Sarah Kucserka of Bull and Ugly Betty attached to write.
The High Fidelity series is being produced by Midnight Radio and ABC Signature Studios. Midnight Radio notably includes Scott Rosenberg, who served as a co-writer on the original feature, Jeff Pinkner, Josh Appelbaum, and Andre Nemec.
Kravitz is expected to play "the ultimate music fan, a record store owner who's obsessed with pop culture and Top Five lists," perDeadline. Disney's upcoming on-demand streaming service still doesn't have a name, but High Fidelity joins a growing list of already confirmed content which includes everything from romantic comedies, sci-fi, superhero, and kid-oriented programming.