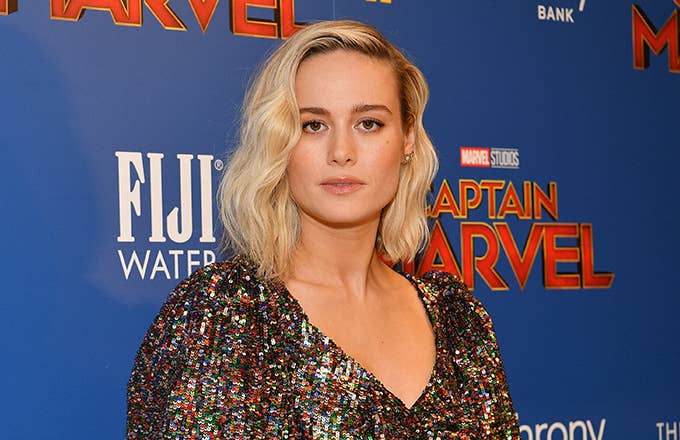 Captain Marvel has grossed a total of over $1 billion worldwide, and one Wisconsin man is to thank for a good chunk of that figure. Speaking to local news station WSAW, Wisconsin resident Steve Ruppel talked why he saw the Marvel blockbuster so many times. An avid fan of Guinness World Records, Ruppel saw the film a total of 116 times, breaking the previous record of most times a single feature-length film was seen by a individual during its theatrical run.
"I thought it was the most insane thing ever, I thought it was impossible. I wasn't even sure why it was even a record, but I thought after a while 'I should probably do that,'" Ruppel explained. "The amount of time that it takes, I've had to take time off work, I would take long lunch breaks to accommodate watching an entire movie in that particular time frame. And then just time on the weekends where I'm not doing other things."
To confirm with Guinness that he had actually seen the movie more than 104 times, the previous record, he had to confirm both his presence at the theater and ticket stubs with photos. He said at one point he saw it seven times during a single day. 
"I love superhero movies, and so this was a pretty good fit," he continued. "I knew it was going to be around for awhile, and I thought it would probably be a good choice for this particular record. Looking back on it now, I might almost consider a Disney movie, because they're usually shorter and probably around for awhile, but that singing would drive me crazy."
The Midwest version of the infamous "Florida Man" mythos is, as predicated, significantly more tame. It remains to be seen how many times he plans to Marvel's Avengers: Endgame, which is three hours long.