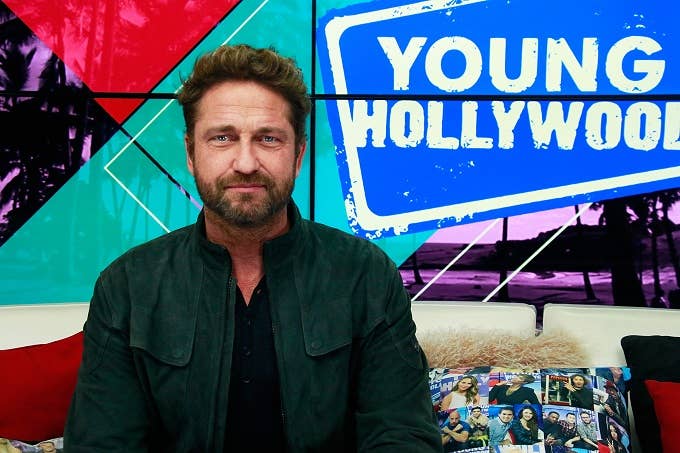 Gerard Butler is among the hundreds of Californians who lost their homes in the still-raging wildfires across the state. 
The actor posted a photo of himself standing in front of what looks to be a shell of the garage of his Malibu home. In his Instagram story, Butler told fans that his home was "half gone." 
"Returned to my house in Malibu after evacuating. Heartbreaking time across California," he wrote. 
However, Butler wanted to use the situation to shine a spotlight on the work being done by firefighters across the state to contain the blazes. 
"Inspired as ever by the courage, spirit and sacrifice of firefighters. Thank you @LosAngelesFireDepartment. If you can, support these brave men and women at SupportLAFD.org," he wrote.
The three wildfires in the state have destroyed thousands of structures and killed 23 people. The Northern California Camp Fire burned the entire city of Paradise while the Southern California Woolsey and Hill fires have forced hundreds of thousands of people to evacuate. 
In addition to Butler, reality TV stars Camille Grammer Meyer and Caitlyn Jenner have reported that their homes were badly damaged by the fires. 
"Sadly my house couldn't be saved. The courageous firefighters were able to save my cars and personal items recovered from my home," Meyer shared on Instagram. "Sad we lost our home but grateful that my family is safe." 
Governor Jerry Brown has requested that the fires be officially declared a major disaster so that the state can be eligible for federal aid in the recovery. Meanwhile, the chief executive is on Twitter blaming California for the fact that it's burning. 
"There is no reason for these massive, deadly and costly forest fires in California except that forest management is so poor," President Donald Trump wrote on Twitter. "Billions of dollars are given each year, with so many lives lost, all because of gross mismanagement of the forests. Remedy now, or no more Fed payments!"