BlocBoy JB May Be the Next to Sue 'Fortnite' Over Use of Dance
BlocBoy JB is mulling over the idea of suing 'Fortnite' creators for swiping his "Shoot" dance.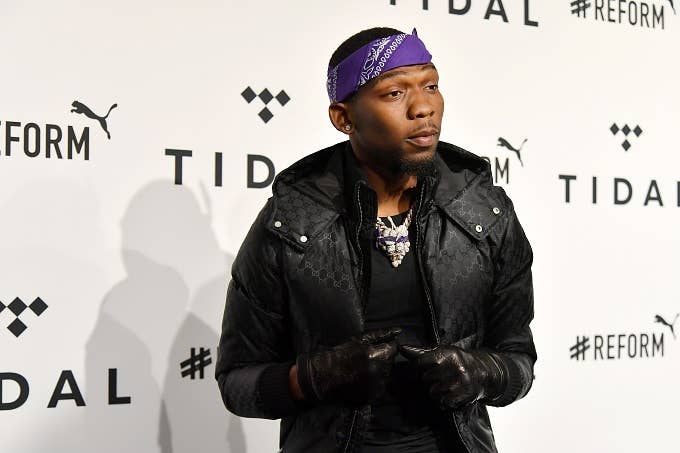 Getty
Image via Getty/Mike Coppola
BlocBoy JB is considering joining the wave of creators who are suing Fortnite over copping their dances for in-game celebrations called "emotes." 
The wildly popular multiplayer game allows players to purchase dances that they can use to celebrate. The successful game obviously has incentive to recreate dances that are popular with their largely teenage audience. Unfortunately, they don't pay the creators of the distinct dance moves for their work. 
While many of the offending dances have been pulled from the game, that hasn't saved the game from legal trouble. Alfonso Ribeiro of Fresh Prince of Bel-Air fame sued the game's creators over the use of his "Carlton" dance. And the dancer best-known as Backpack Kid sued over their use of his "Floss" dance.
BlocBoy JB took the question to Twitter this morning, asking whether or not he should seek damages from Fortnite for the use of his "Shoot" dance. 
Even artists who weren't affected by Fortnite have come out to call out the practice of swiping dances. 
Chance The Rapper said that the emotes should come bundled with the songs that they are imitating, providing revenue for the rappers when an emote is purchased.
"Fortnite should put the actual rap songs behind the dances that make so much money as Emotes," he wrote on Twitter. "Black creatives created and popularized these dances but never monetized them. Imagine the money people are spending on these Emotes being shared with the artists that made them."