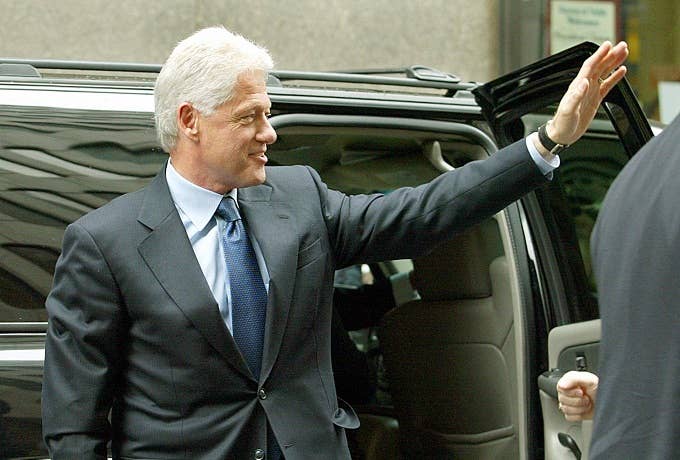 The next season of American Crime Story has picked its subject and they are moving away from murder. Impeachment: American Crime Story will follow the story of Bill Clinton's impeachment. Monica Lewinsky will also be acting as a producer for the series.
Sarah Paulson will return, moving from her role as Marcia Clark in the OJ Simpson season of the anthology to Linda Tripp. Lewinsky's part will be played by Beanie Feldstein of Booksmart. 
Like the OJ season, the impeachment episodes will follow a non-fiction book by author Jeffrey Toobin. The series will act as a counterbalance to the way the scandal was portrayed at the time, highlighting the stories of the women effected by Clinton's impeachment storyline.
"Impeachment: American Crime Story will... explore the overlooked dimensions of the women who found themselves caught up in the scandal and political war that cast a long shadow over the Clinton presidency," FX Chairman John Landgraf said, per Deadline. "We are grateful to Sarah Burgess for her brilliant adaptation, as well as Ryan Murphy, Nina Jacobson, Brad Simpson, Brad Falchuk, Larry Karaszewski, Scott Alexander, Alexis Martin Woodall, Sarah Paulson and the rest of the creative team and cast."
The series follows a sort-of culture-wide mea culpa about the way Lewinsky was treated during the scandal. The then-young intern was publicly shamed and made the butt of thousands of late-night joke. Following a national discussion about the way women are treated in the workplace, power dynamics, and sexual assault in the wake of #MeToo, plenty of people realized that they were wrong to make Lewinsky into an easy punchline.  The series will give executive producer Lewinsky the chance to have the final word on that era.