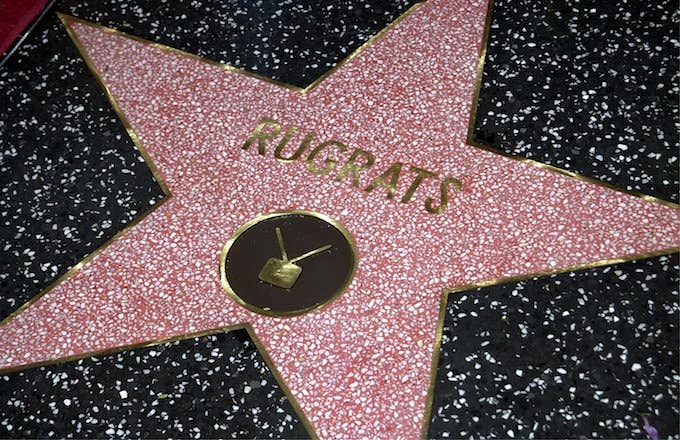 Tyron Handy, a cartoonist and illustrator from Philadelphia, has garnered a huge social media following thanks to his creative reimaginings of classic cartoons. As BuzzFeed News reports, Handy recreates favorites with black characters, retroactively incorporating representation into shows that frequently left out black and brown perspectives.
"There weren't a lot of cartoons that I felt represented me much growing up—most black characters in cartoons and tv shows were stereotypical side characters and the best friend of the white main character," he told BuzzFeed. "Black kids need to be able to see more representations of themselves in media."
He's done makeovers on childhood classics like Rugrats, Hey Arnold, and Powerpuff Girls, as well as adult cartoons like The Simpsons, Family Guy, and Rick and Morty. His page boasts of more than 20,000 followers, and Handy thinks it's because his recreations are more detailed than others circling the web.
"Most recreations that I see are just people putting designer clothes and jewelry onto the characters and changing their skin color," he told BuzzFeed. "My recreations really look like they could be parallel versions of the characters."