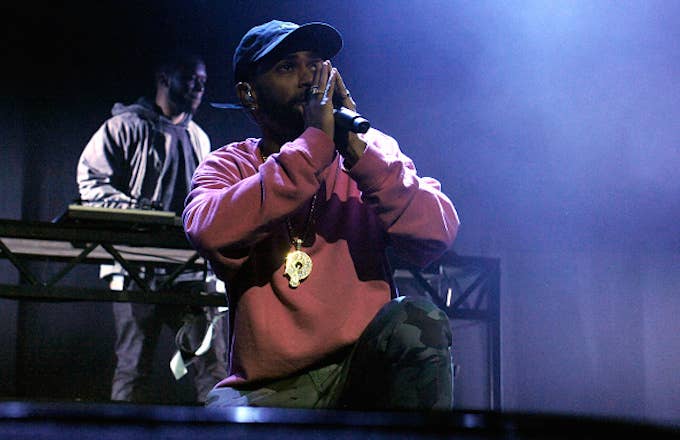 Remember Mr. Bonner? He's the second grade teacher from Greenville, North Carolina, who caught the country's attention for working music and dance into his teaching curriculum. He kept things engaging and true to his kids' interests to get them excited about learning
Michael Bonner teaches at South Greenville Elementary School. His creative reading lesson, a hip-hop track called "Who, What, When, Where, Why, How Song," blew up on the internet. And you know what happens when people go viral—they end up on The Ellen DeGeneres Show.
Bonner first appeared on Ellen's talk show in January. He came back this week with his second grade class tagging along. Together they debuted their newest song, which Ellen helped them record in the Warner Bros. Studios—"Run It."
"Learning how to read and passing all our tests, ain't no telling what we'll do next," the kids sing.
The track had just a few special guests: Big Sean, Lin-Manuel Miranda, Ice Cube, Migos, and Ty Dolla $ign. Yep—all of them.
Check out the incredible video below.
This has to be an inspiration to the hard-working teachers of the word. Getting creative and thinking outside of the box to get your kids excited about learning is the way to go.