The Best Shows on Amazon Prime (October 2020)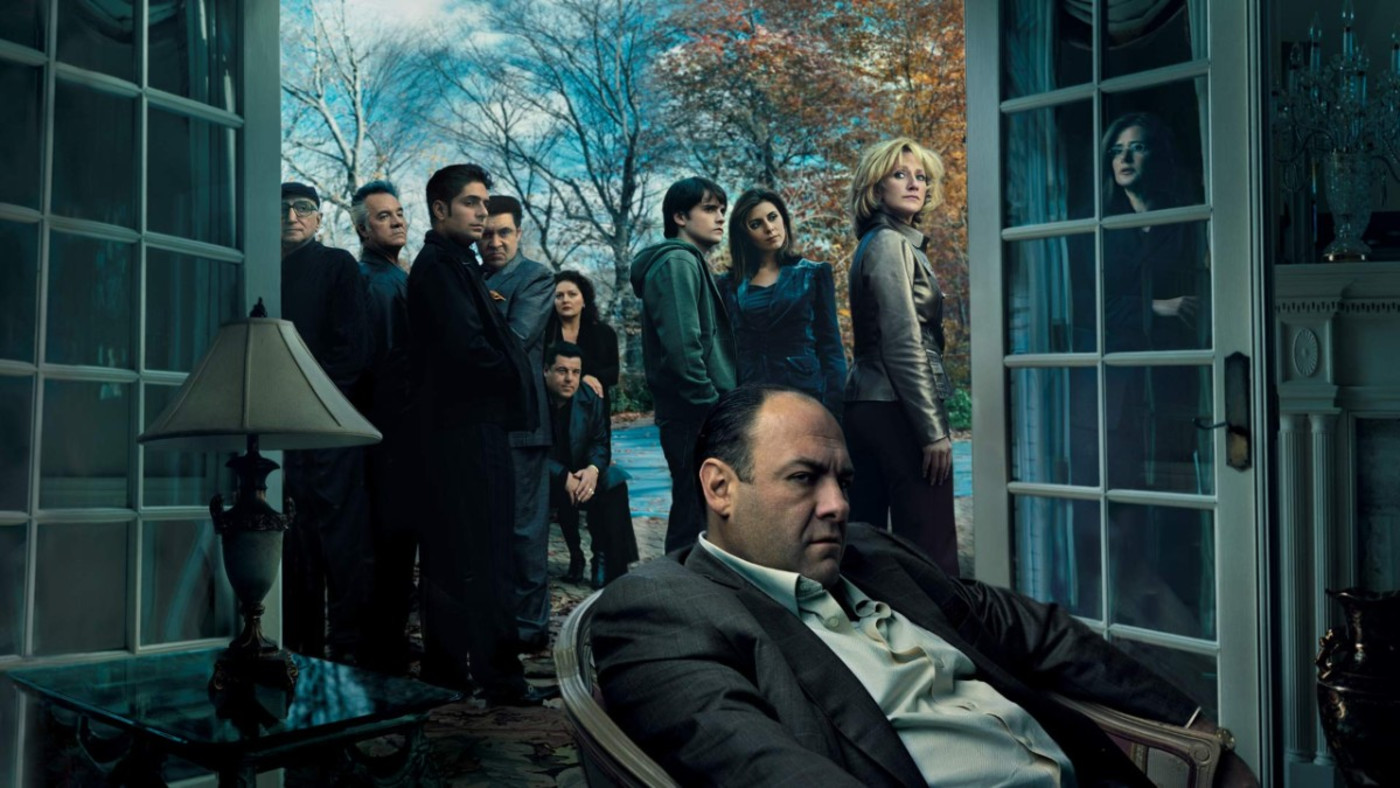 Though Netflix and Hulu tend to get more buzz when it comes to streaming TV shows, Amazon Prime certainly gives the platforms a run for their money. Amazon Prime is home to not only a solid amount of original comedy, drama, and other TV shows, but there are also popular series from other networks streaming on the site. There are even add-ons available from networks like HBO, so you don't have to miss another episode of your favorite prestige drama ever again. 
Amazon Prime has an incredible selection of TV shows, from half-hour comedies to your favorite '90s spin-off. There's no shortage of must-watch television on the streaming service, like the Emmy-winning Fleabag, led by Phoebe Waller-Bridge, Mr. Robot, and the Mads Mikkelson-starring Hannibal. What are you waiting for? There's an endless supply of quality drama, comedy, thriller, and more on Amazon, so walk, don't run. These are the best TV shows streaming right now on Amazon Prime. 
Tales From the Loop
Seasons Available: 1
Starring: Daniel Zolghadri, Paul Schneider, Rebecca Hall, Jonathan Pryce

Based on a futuristic graphic image book from Sweden, Tales From the Loop promises to be anything but ordinary. Set in the fictional town of Mercer, Ohio, home to a top-secret lab facility, it focuses on scientists attempting to give their families some sense of a normal life while simultaneously working to deconstruct the very idea of impossible as it relates to everything. With big budgets and weak stories oversaturating the current sci-fi landscape, Tales From the Loop distinguishes itself with a heavy character and concept focus. Yes, there are still plenty of cool machines and near-magical creations, but the wow factor firmly belongs to the nuanced personal interactions that arise due to its fantastical environment and the theological/moral quandaries anyone would face in a similar situation, yet for some reason no other series seems to possess. Both heartwarming and thought-provoking, Tales From the Loop shuns the idea that sci-fi means choosing pomp over personal, and it's a better show for it.
The Boys
Seasons Available: 2
Starring: Jack Quaid, Karl Urban, Antony Starr, Erin Moriarty, Shantel VanSanten
Back for its second season, this Amazon original series about corporately-owned supes with private lives bordering on evil and the ragtag group of norms hellbent on bringing them down makes no attempt at easing you back into its pulse raising world. Superheroes are real, and now so are supervillains. Our non-powered norms are running from the law, while their leader, series badass Billy Butcher (Karl Urban), is nowhere to be found. Even the seemingly invincible Homelander (Antony Starr) might have finally met his match in a new social-media-savvy supe by the name of Stormfront (Aya Cash), whose thirst for power and ability to manipulate the masses rivals his own. If you loved The Boys the first time around, you've got nothing to worry about other than a serious binge, and if you were one of those few who found themselves teetering on the edge, fear not, for a second chance is handily earned. With finer details, personal storylines, and pointless edginess dialed in, The Boys has left elementary entertainment behind and is taking a big swing at becoming the world's first superhero prestige piece.
Jack Ryan
Seasons Available: 2
Starring: John Krasinski, Wendell Pierce
Hands-down one of Amazon's best original series, Jack Ryan also easily claims the title of most enticing spy thriller of the past decade. Based on the endlessly adapted series of Tom Clancy books, this iteration ignores all predecessors in favor of starting anew. Jack Ryan (John Krasinski) works a nine-to-five as a number-crunching financial analyst for the CIA, following the oh-so boring money trail of terrorists and foreign agents. After stumbling upon a big bucks anomaly he's dragged out into the field by his mysterious new boss James Greer (Wendell Pierce) where the action he thought he'd left behind in his soldiering years comes back to stab, burn, and shoot him. More dramatically developed than the recently failed big-screen attempt with Chris PIne recent Tom Cruise movies of the same name, and less daunting than the thirty novels, Jack Ryan offers an accessible entry point to anybody looking for a sophisticated story set in the world of international espionage.
The Honeymooners
Seasons Available: 4
Starring: Jackie Gleason, Audrey Meadows, Art Carney, Joyce Randolph

Strictly a New Year's Eve offering for decades, The Honeymooners' 39 classic episodes are now available for year-round consumption. Cantankerous bus driver Ralph Kramden (Jackie Gleason) and his wife Alice (Audrey Meadows) eke out a living in Bensonhurst, Brooklyn, often ending up in some small chaos as a result of Ralph's over-the-top ideas for snagging a better life. Ralph's upstairs neighbor Ed Norton (Art Carney)  plays the funny-man to his straight creating one of the best duos in history, and his wife Trixie (Joyce Randolph) fleshes out the comedy quadruplet to add a level of intimacy which makes anyone watching feel part of the gang— undeniable chemistry that extended to the audience. The razor-sharp dialogue— often the result of improv—has often been described as lightning in a bottle, and once you've seen it it's not hard to understand why. The Honeymooners remains a one-of-a-kind treat in which the people on the screen enjoy every genuine second as much as those of us watching.
Orphan Black
Seasons Available: 5
Starring: Tatiana Maslany, Jordan Gavaris, Maria Doyle Kennedy
The best dramas are built on characters, and in no case is that truer than with Orphan Black. While waiting for the late train, con artist Sarah Manning (Tatiana Maslany) witnesses a woman that looks eerily similar to herself commit suicide. Like any good/broke con artist she steals the dead's identity and begins to live her vastly superior life. There's one problem though. This woman wasn't similar. She was identical, thus dropping Sarah down the rabbit hole of illegal human cloning, espionage, and all-around shady-shit. As the plot thickens so too does the cast, boasting some of the most interesting acting from Tatiana Maslany playing opposite herself as a soccer mom, Ukrainian hitwoman, and bioengineer just to name a few. If you're a fan of sci-fi's with an eye for detail and flair for fun Orphan Black is the perfect show for you.
The Missing
Seasons Available: 2
Starring: James Nesbitt, Frances O'Connor, Tchéky Karyo

Another import from the BBC, a channel that holds claim to crafting some of the most captivating crime dramas on tv today, none more so than The Missing. While on vacation in France, Tony (James Nesbitt) and Emily Hughes' (Frances O'Connor) five-year-old son Oliver (Oliver Hunt) is abducted. As the shortcomings of the police become ever more apparent, Tony grows even more desperate, cutting himself off from the outside world and becoming obsessed with his own investigation. Perhaps the most in-depth and realistic examination into what extreme evils can do to good people, The Missing is not for the faint of heart. Relying on masterful emotional manipulation rather than gore or shock, each season plays as its own case ensuring every episode is fluff free and packed full of gut-wrenching clues. Be warned, you will scream, cry, and laugh; and since you're bound to binge this one you'll probably do it all in one delightfully exhausting afternoon.
Psych
Seasons Available: 8
Starring: James Roday, Dulé Hill, Maggie Lawson, Timothy Omundson, Corbin Bernsen

With the final season airing in 2014, self-titled PsychOs (fans of the show) have only grown in number and pushed this clever comedy to new heights of popularity. Blessed with near supernatural abilities of observation, professional free-spirit Shawn Spencer (James Roday) effortlessly solves a crime simply by watching the late-night news. After calling in for the reward he finds himself under suspicion of the Santa Barbara PD when they don't believe his story. In need of a quick excuse he teams up with his reluctant childhood friend Burton Guster (Dulé Hill) to form a fake Psychic detective agency. Hilarity in police procedural form ensues as they're continuously brought onto new cases as outside consultants, every time having to find new ways to solve the crime while ensuring their cover remains intact. Like Abbott and Costello or Gene Wilder and Richard Pryor before them, Hill and Roday's chemistry is one in a generation and makes this laugh out loud comedy a must watch.
Hannibal
Seasons Available: 3
Starring: Mads Mikkelsen, Hugh Dancy, Laurence Fishburne
Set pre-Silence of The Lambs, this new foray into the world of Hannibal The Cannibal brings with it just the right flavors from Jonathan Demme's iconic film while cooking up its own creative lane to thrive in. Following serial killer Dr. Hannibal Lecter (Mads Mikkelsen), psychologically damaged criminal profiler Will Graham (Hugh Dancy), and head of the FBI's behavioral sciences Jack Crawford (Laurence Fishburne) as they pursue one another in a never ending chase, exactly whom is pursuing who switches and blurs with every episode. As undeniably artistic levels of violence, food-porn (albeit meant to be made from human remains), and plots as intricate as the psyches they're set in get grander with every season, the only regret you'll have after watching all three is that there isn't more to enjoy. Even in a genre as over-saturated as serial killer procedural, Hannibal perfects the cultivated creep factor better than all the rest.
Lost
Seasons available: 6
Starring: Matthew Fox, Evangeline Lilly, Josh Holloway, Terry O'Quin

Every decade a show transcends the boundaries of its broadcast to become a watercooler phenomenon. In the 2000s, Lost was that phenom. Opening with a plane crash on a seemingly deserted island the survivors must attempt to adapt not only to their new home, but each other. Utilizing flashbacks that delve into their pre-crash backstories, deeply personal stories run the gamut from Korean gangster to acclaimed surgeon offering further insight into the rifts that threaten to tear the group apart. Meanwhile, another danger lurks just under the surface. Literally. The island itself is far from what it seems, using both science and supernatural to pick apart those that remain from Oceanic Flight 815. With nearly all of its 121 episodes ending with a nail-biting cliffhanger, Lost remains not only one of the most addictive shows ever, but also might just be the perfect binge-pick to fill those hours stranded in quarantine.