Amber Rose has expanded her business empire into the world of vaping.
The model/actress launched a new line of signature vape pens made in collaboration with high-end vaping company KandyPens. The limited edition collection offers a sleek champagne-colored vaporizer that is available with either a white or gold trim. The pen also features an all-quartz crystal chamber and exclusive quartz coil technology, which allows the oil to be steamed rather than burned.
As you can see in the images above and below, the new collection is kept relatively minimal with just a touch of sparkle and a subtle rose graphic. Amber said she wanted to present a pen design that would complement her fans' wide ranging styles.
"I wanted my pen to be unisex. I wanted the pen to not only represent my fans but to be inclusive, so that anyone coming across my pen will resonate with it," she explained. "I want it to feel like a celebration when they inhale […] I shout from the rooftops that I want equality so its only right I make a unisex product. I believe we are all equal and that's the message I want to share with the world."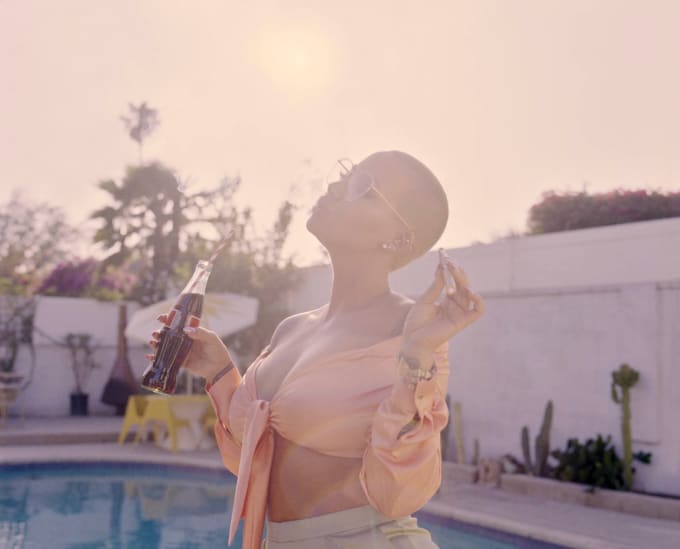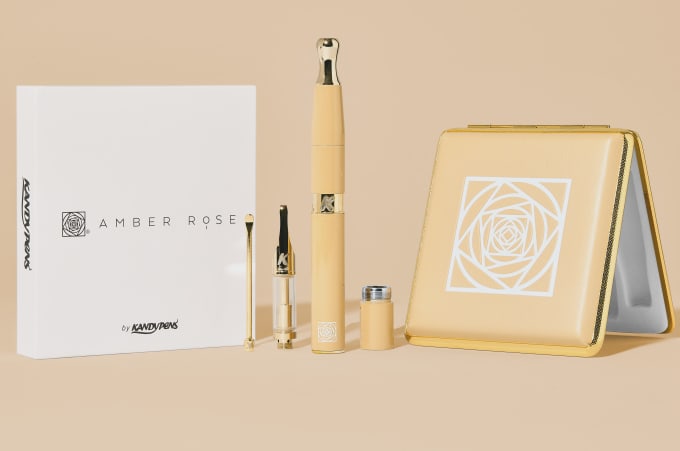 You can purchase the Amber Rose Collection now on KandyPens' website. The product is priced at $148 and comes with a matching leather case with gold trim.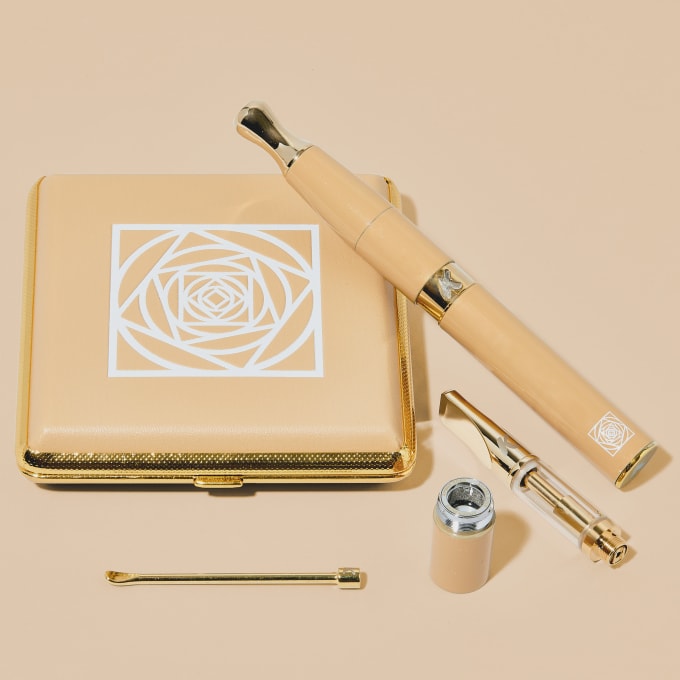 Amber is one of many celebrities who have teamed up with KandyPens. Names like ASAP Rocky, DJ Khaled, Young M.A, PnB Rock, and Dave East have all worked with the vaping company since its inception in 2014.