Preposterous censoring, the pastime of idiots, claimed its latest victim this week when South Carolina's own Cara Koscinski attempted to order a special 'summa cum laude' cake from Publix for her son Jacob. Somehow, Publix withholding 'cum' is a thing that then happened.
Thankfully, we have voices of reason like Stephen Colbert. "If you have kids, you know it's graduation season," Colbert said on Tuesday's show. "And everyone is in the mood to celebrate, except for regional grocery chain Publix. In South Carolina, when Jacob Koscinski's mother ordered a cake that was meant to celebrate his academic achievement of 'summa cum laude,' Publix censored the cake order, instead writing 'summa - - - laude.' First of all, Publix, you nasty."
After reminding Publix of the meaning of the Latin word 'cum' and roasting them for their dumbass word algorithm, Colbert dropped a Pulitzer-level pun: "Publix, and I'm not asking this literally, where do you get off?" He also noted the grocery chain's name's obvious proximity to the general idea of pubic hair.
"We wanna help, Jacob," Colbert said in closing. "Your 'summa cum laude' cake is incomplete, so we've made a cake with the missing word." Inspiringly, Colbert then unveiled and promptly bit into a tray of 'cum'-emblazoned cupcakes.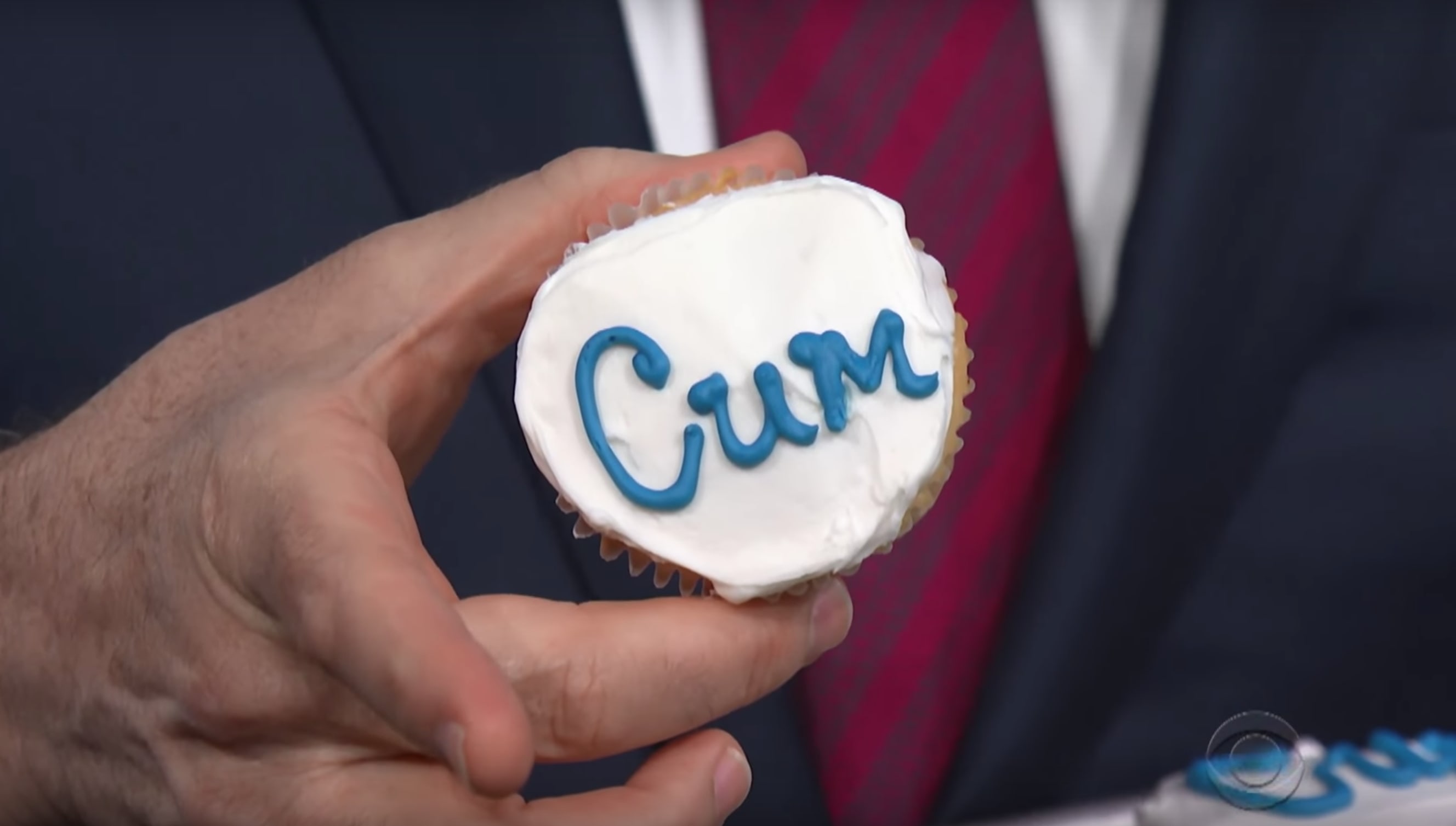 Anyway, the next time I find myself within a 1,000-mile radius of a Publix, I'm ordering my own batch of these clearly delicious cumcakes.