Ryan Reynolds knows how to handle Instagram trolls.
Earlier this week, the 41-year-old actor invited a group of terminally ill children to the set of Deadpool 2. The kids, who were from the Make-A-Wish program, met with Reynolds, took photos with him, and even left with their own bamboo swords crafted by the film's prop master Dan Sissons. It was a heart-warming moment that Reynolds later shared on Instagram; however, not everyone was pleased with what they saw.
One apparently soulless Instagram user criticized the actor for allowing young children to visit the set of Deadpool, which centers on an anti-superhero who has a habit of dropping f-bombs. The commenter wrote: "Guys [D]eadpool is [an] R rated movie and those kids are watching it…I think something is wrong here [angry face emoji]."
Reynolds hit back.
"Yup. Deadpool is Rated R. If my kid went through a fraction of the shit these kids deal with daily, I think they can watch whatever they like. That's just my .02 cents," he responded.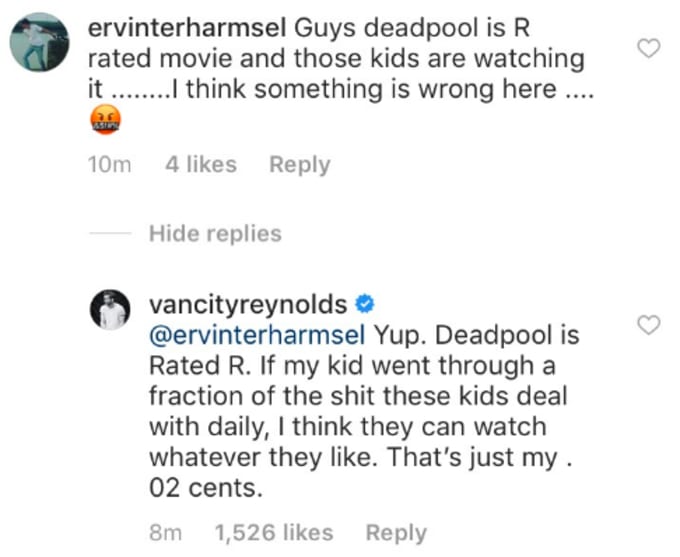 Deadpool: 1. Internet troll: 0.
You can check out the photos from the Make-A-Wish visit below. Deadpool 2 is set to hit U.S. theaters May 18.